Excess hair can sometimes be inconvenient, especially for a female growing a beard and having extreme body hair. While some count these as a blessing others despise it. If you truly despise your body's extreme hair growth either male or female, you might want to consider trying out laser hair removers.
Let's delve into the topic and learn about this miraculous hair removal procedure. It might just be the right procedure to remove those unwanted hairs permanently.
Understanding Laser Hairs Removal
Lasers are used to get rid of hairs in all parts of the body. This procedure is done through the use of concentrated light beams as well as lasers.
Lasers do not cause discomfort. They are suitable to use. So if you are tired of every three days holding a shaving stick, tweezing, or waxing, then get comfortable with laser hair removal.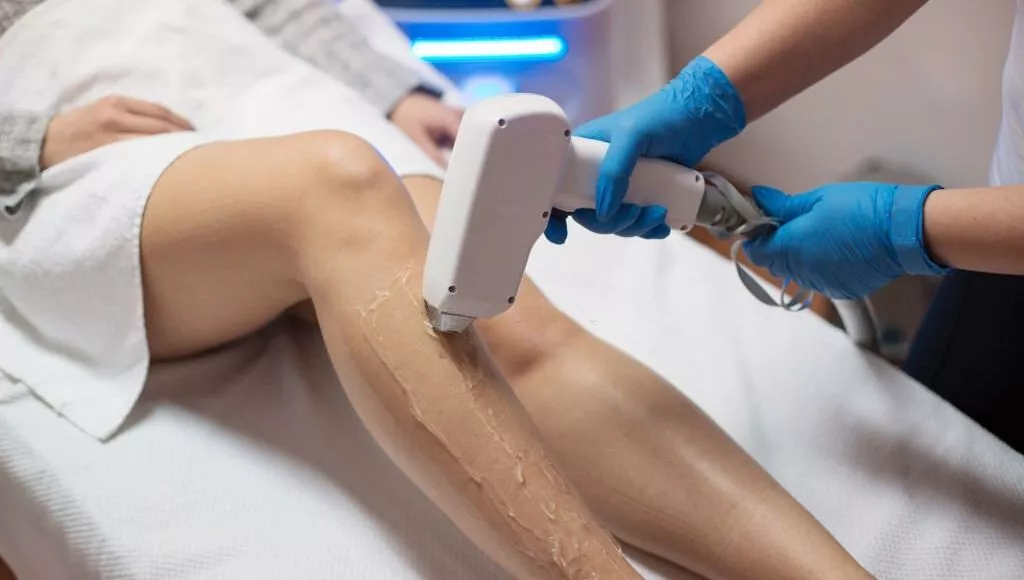 In the United States, it is a well-known procedure for hair removal. Laser hair removal magically performs its function by beaming highly concentrated light into hair follicles destroying the pigment in the follicles as the absorbs light, directly getting rid of hairs in that region.
Why Should You Consider Using Laser Hair Removal?
The laser removal procedure comes with awesome benefits which include:
After three to seven times of actively using laser hairs, a report of permanent hair loss has been made. That's just what you want and with laser hair removal, you can have your hair all gone after using this procedure from time to time.
For fast and no stress method. Lasers can treat many portions of hair in a fraction of a second. If you are doing overall body removal, in an hour or less, you can be done with it. It's very convenient, super fast, and highly effective.
Those strong thick stubborn hairs can be removed without causing damage to the surrounding skin.
ALSO READ:- Tips For Facial Hair Removal: Naturally & With Tools and Products
Is Laser Hair Removal Procedure Painful?
Something good comes with a price! Well, laser removal does not cause extremely excruciating pain but a mild discomforting pain that's not even noticeable unless a person observes pain or overexaggerates things.
You might be exposed to some temporary skin discoloration and swelling.
Don't be scared to give it a try. It's nothing to be scared of, it should certainly be embraced.
Can Laser Hair Removers Permanently Get Rid Of Hairs?
Everybody wants a miracle product like laser hair removal. Indeed it can not remove hairs for life except with frequent use of the procedure some patients admit that their hairs are permanently gone.
After doing this procedure, hair lasts long before it starts to rejuvenate. Most times hair regrowth depends on an individual's unique hair growth cycle. Some can come out faster while others slower. But mostly hair regrowth is often a few months.
ALSO READ:- How To Make Sugar Wax At Home? Remedies & Benefits
How To Prepare For Laser Hair Removal
The skin is very sensitive and can easily get damaged resulting in severe predicament. If you are interested in using this procedure, kindly inquire about an experienced dermatologist or cosmetic surgeon who has effectively carried out hair removal using a laser.
A quack or inexperienced person will give you the worst result. Below is what you ought to do before going for laser removal
Avoid getting exposed to sunlight
Avoid skin-darkening creams
Do not apply hair removal methods like waxing, plucking, or electrolysis for like four weeks before your laser procedure is done.
You have to shave the area 24 hours before the laser procedure.
Due to irritation from the laser procedure, wear more flexible, loose, and breathable clothes.
Avoid using cream, oil, makeup, body spray, roll-on, and sunscreen. Go there with your natural and clean skin.
Conclusion
Laser hair removal is safe, reliable, and effective. Remember the preparation techniques listed above before you jump into booking an appointment. With this procedure, you can ditch shaving methods that usually lead to skin piercing. Laser hairs doesn't guarantee permanent hair removal but it takes a longer period for hairs to regrow.
If there's any form of discomfort after the procedure, apply ice or steroid cream to the affected area.
Make sure you use a Broad Spectrum SPF30 sunscreen daily after laser hair removal or in between scheduled appointments. Follow instructions given by your dermatologist or cosmetic surgeon.