It is quite important to make your daily diet rich in nutrition so that you are supplied with all the essentials to sustain a healthy life. Vitamin E is one such essential vitamin to be included in your daily diet.
Vitamin E is also known as the beauty vitamin that is responsible for the growth of your hair, moisture and glow on your skin, and so on. Hence it is important to get sufficient levels, so you can also have a lot of cosmetic benefits with the same.
Some of the food items that you can easily consider to get this vitamin effectively through diet are discussed in this article. Apart from that, several other health benefits of the food items are also mentioned so that it would be easier for you to choose the ones that work best for your health conditions and nutritional requirements. 
What Is Vitamin E? 
Vitamin E is fat-soluble in nature and has a lot of antioxidant properties in them. It can also help serve the body with its antioxidant requirements. It is also possible to eliminate the free radicals in our body with the right consumption of vitamin E through our diet. Vitamin E is also a crucial vitamin in improving the immunity levels in our body.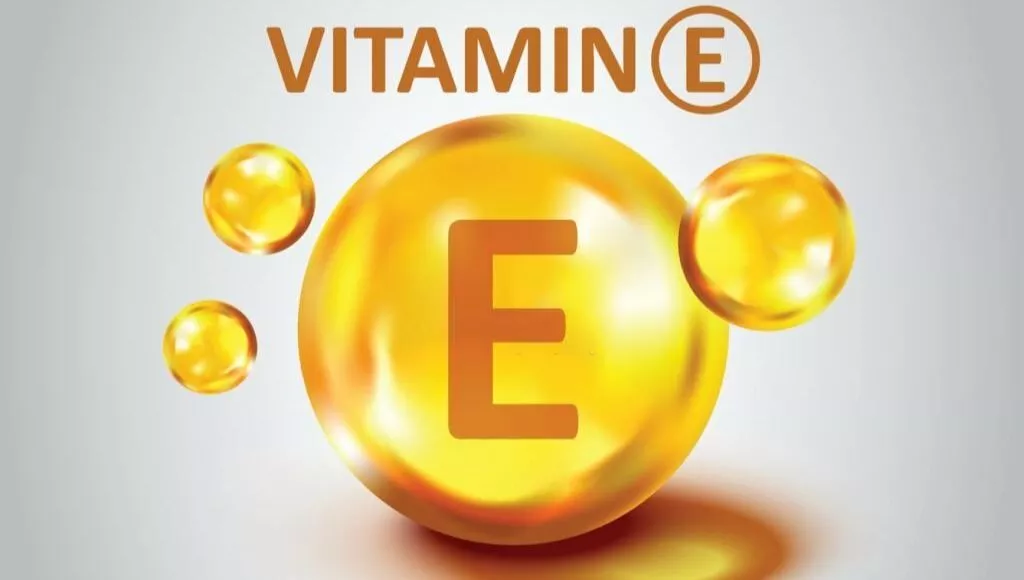 People with low immunity levels are often prescribed tablets of vitamin E to strengthen the same. This vitamin is even potent enough to deal with blood clots happening in the heart arteries which may cause fatal heart diseases.
If you are someone who is taking vitamin E in less than the required dosage, then you might be highly susceptible to a lot of health conditions such as early loss of vision, elevated risks of various types of cancer, and so on.
If you are an adult above the age of 14 years, you may need around 15mg of Vitamin E on a daily basis. When it comes to the case of lactating mothers, they might need the vitamin in slightly greater quantities. 19mg is the Required Dietary Allowance (RDA) of vitamin E for them. 
ALSO READ:- Which Vitamin Deficiencies Cause Hair Loss? Things To Know!
Some Natural Sources Of Vitamin E
1. Sunflower Seeds 
When it comes to filling the gap of any particular nutrition in our daily diet, the trick is to research and find out the most delicious source of food providing the same. Sunflower Seeds are one of the best options you can go for if you are lacking Vitamin E. This is a delicious snack that you can munch on during the evenings or early mornings. It is also possible to add these to your yoghurt bowls for breakfast or in your oatmeal.
Topping your breakfast smoothies with these seeds is also a good way to consume them. If you prefer a savoury taste, you can also add them to your salads with a rich dressing of olive oil, lemon, and black pepper. This is also quite good for your digestive system since it is also a rich source of dietary fibre. 
2. Almonds
This is also an excellent source of vitamin E with no difficulty in munching. Almonds go well as an early morning snack and also as an evening snack. This is also one of the best ways to get vitamin E if you are someone from the vegan club. You can easily opt for almond milk instead of your regular soy milk or any other kind of it. 
3. Peanuts 
You can get enough vitamin E and protein from this inexpensive food source. Apart from that, peanuts also contain a lot of healthy fats helping to reduce bad cholesterol and increase the good ones. Just like the other two options mentioned above, this is also a good snacking option.
ALSO READ:- Elevate Your Vitamin C Game: Uncover the Food with the Most Powerful Dose!
4. Avocados 
This is one of the favourite fruits for many ones out there. Moreover, having avocados for breakfast is becoming a popular trend these days, not only in European countries but also in the Asian side of the planet. These are also rich in potassium and many delicious options you can consider to have your daily vitamin E.
So, these are the basic food items you can easily opt for in the daily supply of this nutrient. It is also considerable to have them in the form of tablets if you are unable to meet the requirements just through food. But make sure to seek the advice of an expert medical practitioner before starting with the consumption.