There are a lot of natural and chemical treatments through which you can deal with the irritating dandruff on your scalp. Having dandruff on your scalp is not just a cosmetic concern. The uncontrollable itching and skin flaking experienced with the condition can be quite troublesome.
In such a situation, you may seek the help of natural remedies that are comparatively safe and have fewer side effects. Chemical and clinical treatments can also be tried if you wish to.
Tips To Tackle Dandruff Naturally
Using an anti-dandruff shampoo will not be that destructive even if you are someone who wishes to solely rely on natural remedies. Another important you must do in order to get rid of the dandruff issue is to be consistent with brushing your hair.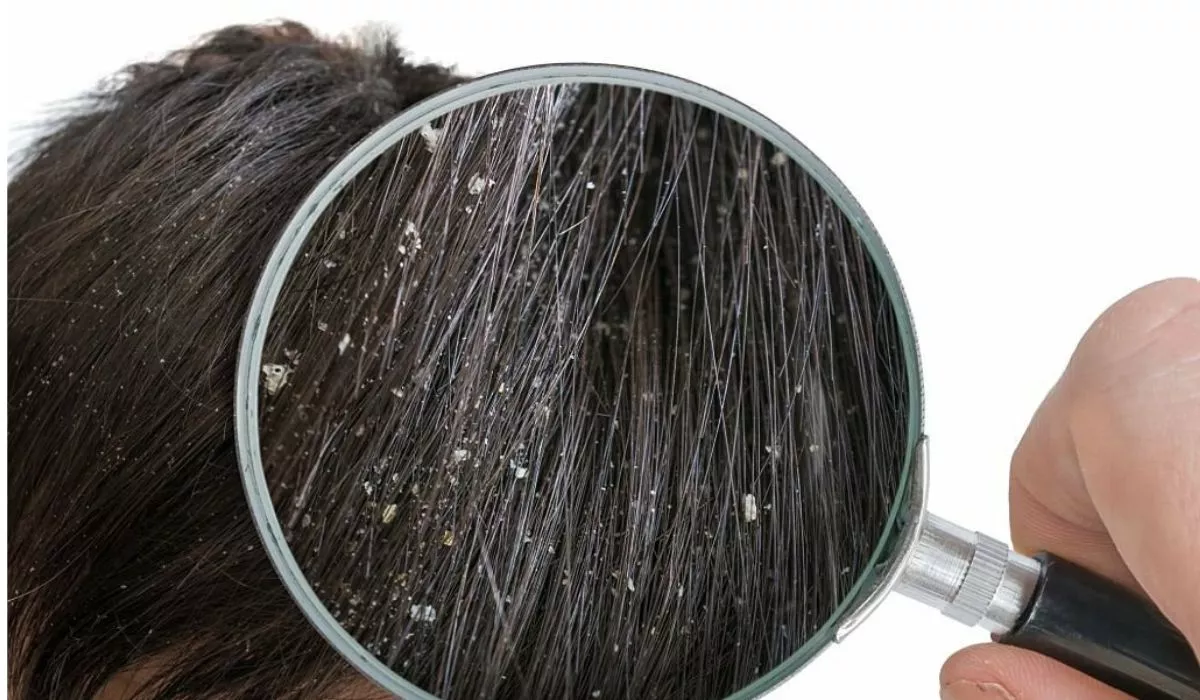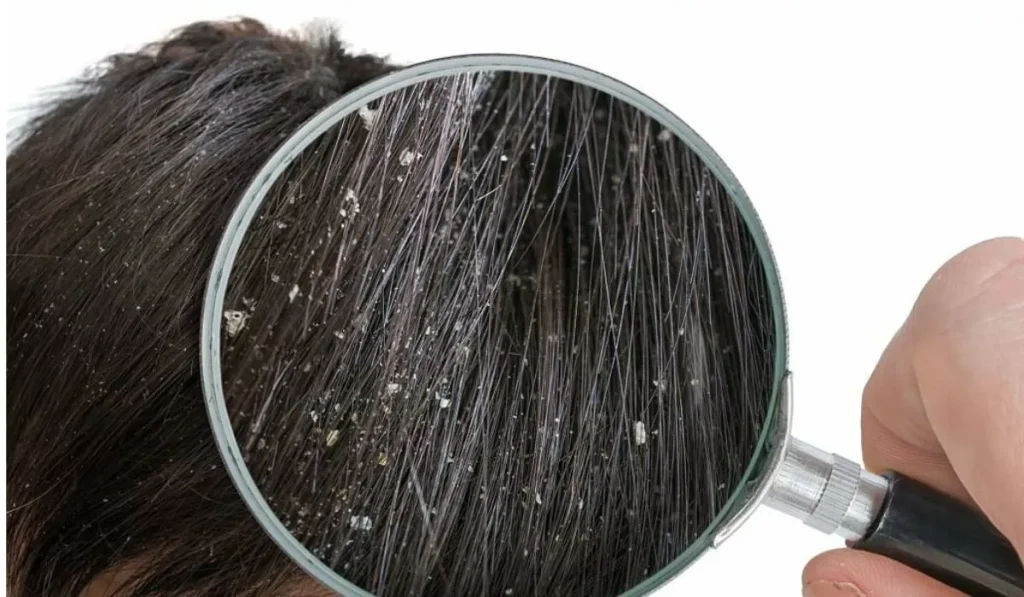 This regular practice may help prevent any oil buildup on your scalp and bring the oil to the strands making them look shiny and healthy. Here are some other natural remedies that you can easily try at home to fix the dandruff issue. 
1. Massage With Coconut Oil
If you are a busy person, and cannot spare much time for hair care on account of your hectic schedule, this can be one of the best natural remedies that you may follow.
You can use coconut oil to treat your dandruff. Whenever you wash your hair, do a scalp massage with virgin coconut oil for at least 10-15 minutes. You may simply keep it for another 20 minutes, and have a shower using a mild cleanser and water. 
2. Aloe Vera
This is also one of the easiest home remedies that comes to your rescue against dandruff. If you are not into the greasiness of coconut oil, you may definitely try aloe vera gel. If you have access to the fresh gel, extracted from home-grown plants, it would do the best. You can rub and massage the gel before going to shower or even prior to hitting the sack. 
3. Apple Cider Vinegar 
Apple Cider Vinegar (ACV) has a lot of antifungal properties that can actively fight against the dandruff infection on your scalp. You can try out this remedy by mixing a quarter cup of apple cider vinegar and the same quantity of water.
Pour this mixture over your scalp and keep it for at least 15 minutes. After that, you can give a good massage and rinse the scalp with water. Since Apple Cider Vinegar has properties similar to shampoo, there is no need to use an extra shampoo while washing it off. 
4. Lemon Juice 
Lemon Juice also has antidandruff properties, hence it can also be used with care in order to treat the same. Since lemon juice is quite acidic in nature, be careful while you are dealing with the same. Never try to leave undiluted lemon juice on your scalp for a prolonged duration, since it can increase the chances of premature greying of hair.
You can take 2 tsp of lemon juice give a gentle massage on your scalp and leave it for 5-10 minutes maximum. After that, you can mix 2 tsp of lemon juice with a cup of water and rinse your scalp. Make sure you are not applying undiluted lemon juice directly on your hair strands. 
5. Olive Oil Massages
Olive oil massage is also an excellent home remedy to deal with dandruff on your scalp. In some references, it is advised to give a gentle oil massage with olive oil and leave it overnight.
But, if you are prone to the symptoms of cough and cold, it is better to avoid this step. Skipping the step, you can wash the oil off using a mild sulfate-free cleanser after 20-30 minutes of the massage. 
ALSO READ:- Baking Soda For Dandruff – How To Prevent Hair Dandruff?
Summing Up
If your dandruff issue persists even after trying these home remedies and consistently following them for a longer period of time, it is important that you seek an expert consultation. However, make sure you are having proper nutrition for overall wellness and hair health.
Moreover, keeping your stress levels in a healthy balance is also quite important to get rid of the stubborn dandruff issue. Sometimes, a simple medication or a doctor-recommended antidandruff shampoo and hair care products can solve your issue in the long run.
Hence never be hesitant to have a consultation, if you do not see significant results with the home remedies.