Prepping up for a party can be quite exciting in every aspect. Making your mind upon the perfect outfit, accessories, and shoes are all part of it and creatively involved. The same happens in the case of hairstyles too.
Regardless of whether you have short hair or long hair, styling and designing your hairdo for a party can make a whole lot of difference. Even without burning a hole in your pocket, you can still assemble these hairstyles with minimal effort.
In this article, we will discuss 6 gorgeous party hairstyles suitable for long hair and short hair as well.
Try These 6 Party Hairstyles
These hairstyles can be easily done in the comfort of your home, and you do not need to make another expensive appointment at a fancy saloon for the next party that you have been invited to.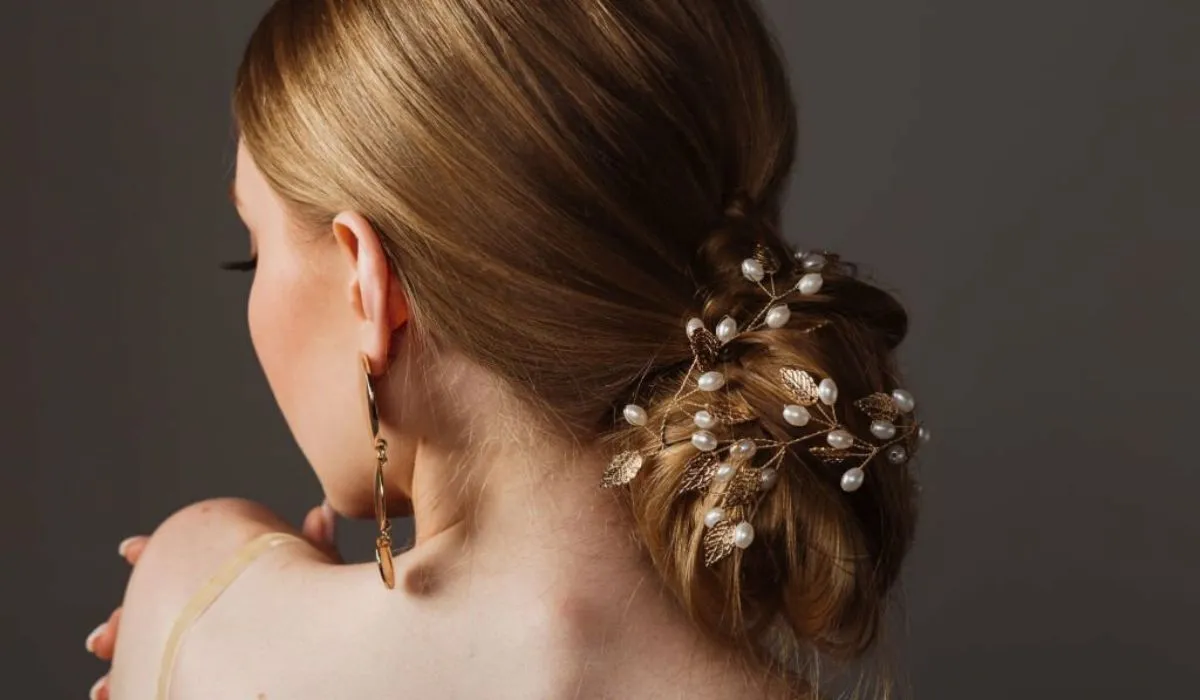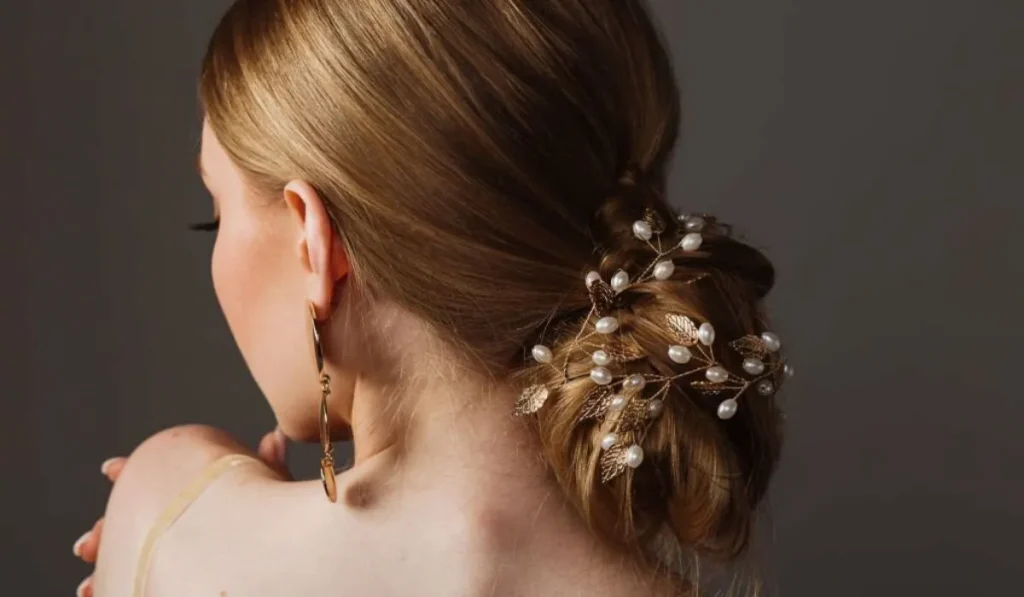 1. Wavy Chignon 
This is an elegant hairstyle that can be worn to a professional or a casual friend's party. Even if it seems like a lot of effort, you can do it in no time, with a little practice and knack.  Just like every other hairstyle, you may begin with blow drying your hair. Using a volumizing gel can give you extra benefits.
Take a side partition and tease your hair in the crown portion. Then secure the rest of the hair into a low pony. Make the ponytail into three different sections and backcomb each of them. Get them wrapped in a bun and roll them towards the elastic band of the pony. Finish it with a hairspray and you will be good to go. 
2. Side Swept Curls
If you prefer open hair yet chic style, you can go for side-swept curls. Blow dry your hair and roll the entire hair using a large brush. You can make a deep side partition after that, and curl small sections of hair using a curling iron. Once you are done, you may use your fingers to separate each curled section, and then apply a hairspray and slay! 
CHECK OUT:- From Messy Buns to Perfect Pouts: Elevate Your Glamorous Curly Hairstyle Game
3. Half-Up Space Buns
If you are in a playful mood for the party, this hairstyle would suit you the most. Make a middle partition and create a half-up high ponytail on one side. Coil the hair and wrap it around the elastic band of the pony. Make sure you secure it using pins. Repeat the same on the other side. Apply hair gel and create that sleek look in the front.
4. Waterfall Bob 
This would be perfect for short-haired girls. Take a middle partition and then take a 2-inch section of hair from one side of the partition. Divide this section into three different parts and start with normal braiding. While continuing with the braid, add new smaller sections into the middle section.
Continue this until the braid can touch the middle of the back of your head and pin them using bobby pins. Repeat the same process on the other side. You can even decorate the braid using flowers and other pretty hair accessories. Spraying a hairspray would make this hairstyle last longer. 
5. Loose Beach Waves 
This is also a perfect hairstyle for girls who want to flaunt their short hair at parties. You may start by giving your hair a blow dry. Make sure to use a heat protectant spray before you start with the styling. This is really important in this type of hairstyle because you are using two different heating tools on your hair for this particular style.
After blow drying, take large sections of hair and curl it using a curling iron. Taking large sections is important to bring that loose effect. Make sure to leave 2 inches at the end of each section, for that perfect beach wave look. 
6. French Braid With Top Knot 
Detangle and comb your hair properly as the first step of this style. Then make three French braids from the front of your hair and secure each of them. Bring together the ends of these French braid and tie them together with an elastic band.
This would look like a pony from the back of your head. Coil the hair in the pony and make it a bun. Make sure that you are making the bun in a position that is visible from the front side. Apply a good hair spray and you are good to go and rock the party. 
CHECK OUT:- 6 Classic Hair Extension Styles – How To Style Long Extensions For Daily Use?
Conclusion
Now you know how to style your hair for a party with the least minimum effort and products. Since we have included hairstyles for the long-haired girls and 3 for the short-haired ones, you have your choices to pick from. No matter whatever style you are choosing, make sure to protect your hair using a heat protectant to maintain the health and shine of your hair.