In the ever-evolving realm of beauty and hair care, the pursuit of lustrous straight hair has always been in demand. While the market offers an array of chemical-laden solutions promising sleek, straight, and flowing tresses, the appeal of natural methods remains unmatched.
Usually, you could just use various heating techniques to straighten your hair but that is unsafe. However, some methods can naturally straighten your hair without heating.
How Does Heating Damage Hair?
Heat styling, such as straightening using heat tools like flat irons or curl rods could be damaging to the hair in multiple ways. This could be –
1. Dehydrating the hair– High temperatures can strip away the natural oils in the hair. This can lead to dry, brittle ones that are prone to breakage and damage.
2. Protein Denaturation – The structure of the hair is primarily composed of Proteins called Keratin. Excessive heating can lower the content of Protein which is not good for your hair.
3. Cuticle damage– The uppermost layer of the hair is called the cuticle which is usually a protective one but once it comes in contact with heat, it moves away, This makes the hair vulnerable to damage.
5 Ways To Straighten Your Hair Naturally
There are 5 effective ways to straighten hair without using heat styling products including-
1. Flat Wrapping
The method includes holding the hair straight to the flap to encourage straightness and minimize volume. It involves smoothing the hair in a circular pattern around the head and securing it with a silk scarf. Flat wrapping not only helps straighten hair but also minimizes frizz, and friction and maintains a smooth texture.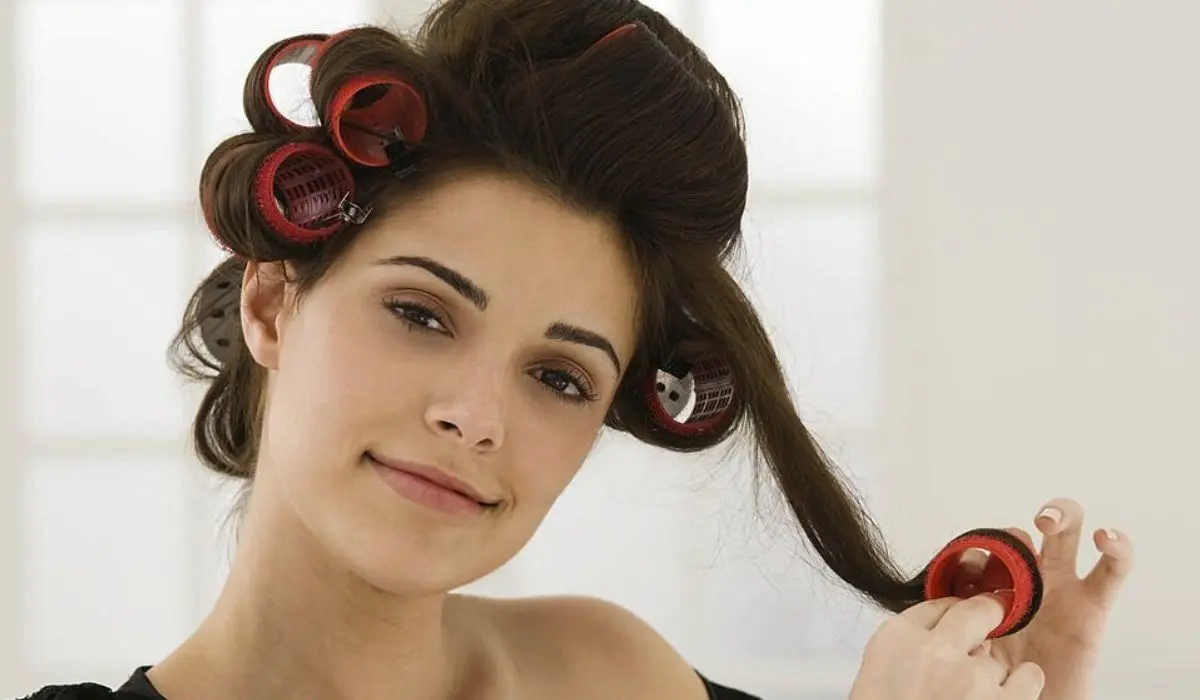 Additionally, it can reduce the volume to give it a sleeker appearance. To incorporate flat wrapping into your routine, you should first make sure the hair is dry. Detangle your hair and now wrap your hair in a circular motion using the satin scarf. Leave it overnight or for the day to get the best results.
2. Use Straightening Shampoo And Conditioner
Choosing the right kind of shampoo and conditioner is not easy and primarily you need to look for the moisturizing elements. Opt for sulfate-free formulas and concoctions that have frizz-free ingredients in them.
As it activates itself, the shampoo itself could provide the nourishment needed to get a sleek hair. However, it is important to use it as per instructions to prevent additional damage. Apply it to wet hair mostly on the scalp and rinse it off. Now go with a conditioner to be applied to its tips. For the final rinse, use cold water.
3. Consistent Brushing
This one prevents the spread of natural hairs, prevents tangles, and gives the hair a neat appearance. Use a clean comb with rounded bristles to detangle the hair. Do this twice a day with a detangling spray to not catch knots. Moreover, you should be careful with the procedure as being harsh can promote breakage. You should also avoid brushing wet hair as it can have the opposite effect.
4. Use Rollers
Rollers are an effective way of achieving straight hair. Begin with clean damp hair and apply a setting lotion or mousse to let the curls hold. Now divide it into parts and wind rollers into each section. Let the hair air-dry to fasten the process. Once the hair is dry open the hair and you can find it in curls. However, now is the best time to try a straightened style. Using rollers can give you smoother curls that make hair more manageable.
5. Apply A Straightening Hair Mask
You could make the mask using coconut milk or argan oil. Now tie up your hair after applying it thoroughly and securing it with a wet towel, you must wait for at least an hour. The mask should be part of your daily hair-care routine and can be used once or twice a week.
Conclusion
By incorporating these techniques religiously and seamlessly as a part of your routine, you can achieve astonishing results that could be ever-lasting. However, you can use styling products too if you are careful with it. Using it recklessly and any chemical-based products could be detrimental to the blood flowing into the hair follicles and scalp itself.