Manga Lashes, also known as Web tune lashes, have been garnering unmatched attention lately. It is known for its captivating appearance that makes any woman pretty ten times. Manga lashes have been the talk in the world of beauty and fashion lately and it has urged every other girl in town to try it at least for once.
What makes it look more dramatic is that it is also emphasizing the lower lashes. So, if you want to recreate this stunning look, you need not necessarily look for makeup artists, instead, you can do it from the comfort of your home.
Steps To Do Manga Lashes At Home
Manga lashes may look like they can only be achieved by a professional makeup artist, but they are actually rather simple to achieve even at home.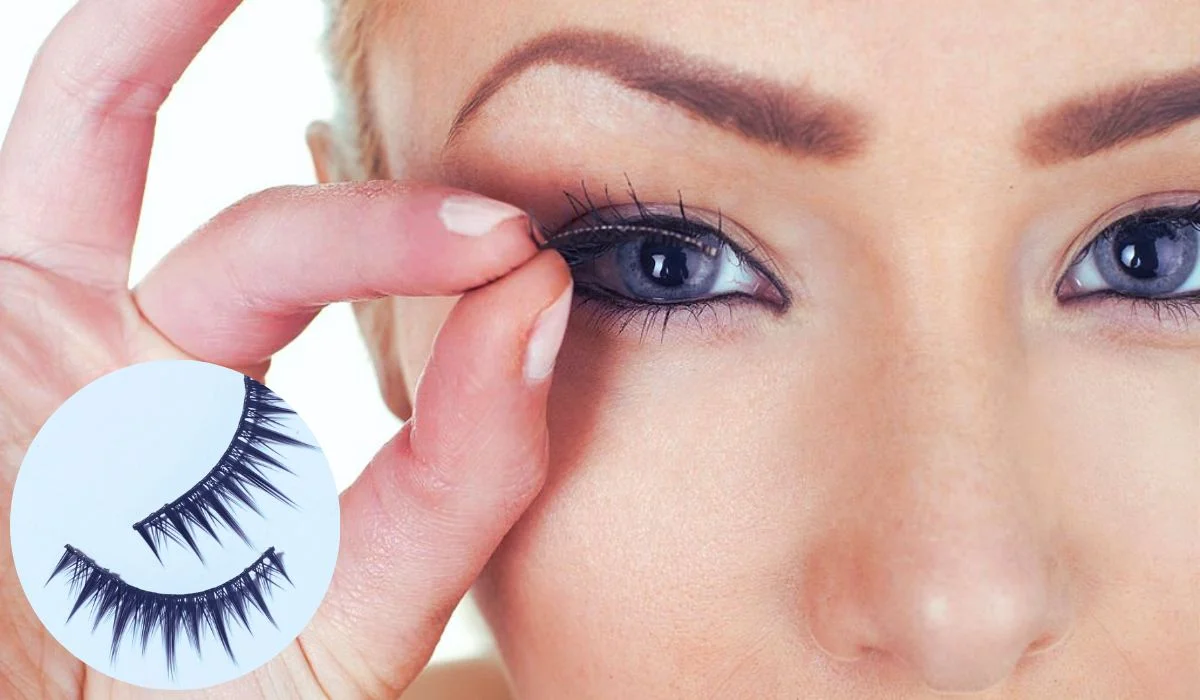 Mastering the art of manga lashes requires experience, the right techniques, and the right instruments to achieve a whole new level of eye-catching beauty. This manga lashes guide will help you achieve that striking look without making a hole in your pocket.
? Buy Your Supplies
Make a list of the supplies that you would require to recreate the manga-inspired lashes. They include false eyelashes, eyelash curlers, tweezers, mascara, eyelash glue, and tiny scissors.
? Prepare Your Eyes
Make sure you have a clean surface to try this out. So, you should get rid of all the build-ups on your lashes that were left by the mascara you put on the last day.
Make sure your lashes are clean and also dry. The surface of your eyes and your eyelashes must be clean so that you get the desired look on your lashes, otherwise, they might look messy.
? Start With Your Natural Lashes
After cleaning them, take an eyelash curler and start curling your natural lashes until you are satisfied with the curl. If you are new to curling, all you have to do is hold the eyelash curler at the base of your lashes and give it an instant squeeze.
You may repeat the process for a couple more times. This is followed to lift your natural lashes and it will also act as a solid foundation for manga lashes.
Also Check: The Power of Natural Lashes & Brows
? Trim The False Lashes
Since customized lashes are not available, you have to make them customized according to your preference. You better trim and adjust the lashes according to the shape of your eyes.
Using small scissors, remove the excess length of the false lashes from their outer corners to provide a natural finish. Also, adjust the shape of the fake lashes to ensure a more comfortable fit. Next, make the lashes more flexible to apply by gently bending them back and forth.
? Apply Eyelash Glue On The Fake Eyelashes
Take the eyelash glue and squeeze the right amount of it on a clean surface and apply a thin layer of it on the band of the false lashes using a clean tweezer. You may also use a small brush for this purpose. Wait for a few seconds until the glue is no more shiny. This way, it ensures better adhesion.
? Stick False Eyelashes
Carefully place the false eyelashes with the help of clean tweezers as close to your natural eyelashes as possible. You must remember to start sticking from the outer corners to the way inward.
Since the glue is tacky, you only have to give a little pressure on the lashes to position them correctly. Adjust the placement until you feel like they look natural.
? Use Eyelash Curler To Blend Both Lashes Together
A natural eyelash can only be enhanced when you give attention to even the tiniest details. So, take an eyelash curler and gently squeeze the false lashes together with the original lash so that they may look seamless.
? Apply A Coat Of Mascara To Hold Them In Place
Take a voluminous mascara and apply a coat on top of the lashes to make them have a more uniform appearance. Make sure to apply mascara without clumping. If you want more volume to your lashes, apply one or two more coats of mascara to further blend the two lashes. With this, you will be ready to turn heads.