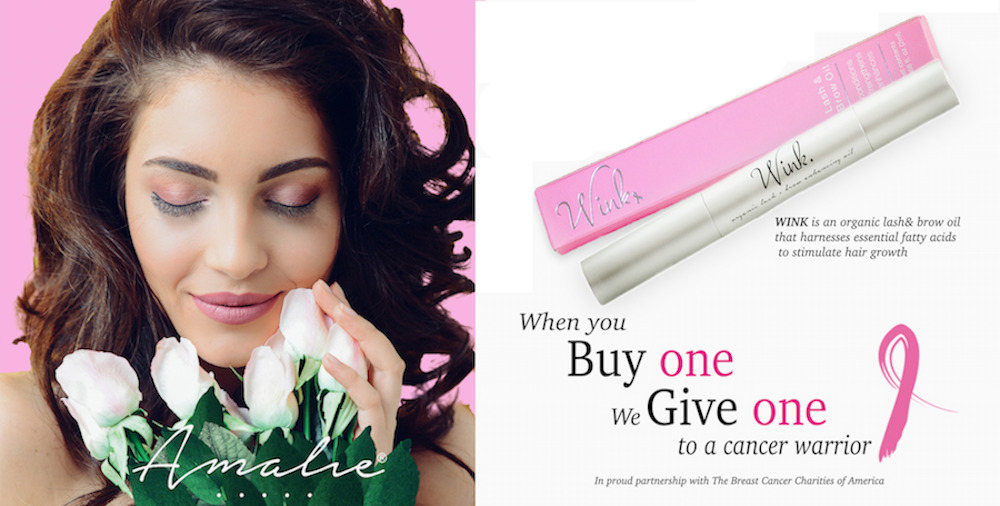 Women know the power of thick, long eyebrows and long, thick eye lashes. Your eyes are one of the most important features on your body for men and women so having healthy lashes and brows can help you to look youthful and attractive. 
So how do you get Lucious brows and lashes with organic ingredients? WINK Lash & Brow Oil. 
Wink is an organic lash & brow enhancing oil, aimed at helping to naturally stimulate hair follicle growth. By leveraging a custom mix of essential fatty acids, this hypoallergenic beauty oil will give lashes & brows a more lush & full appearance. Don't fake it; enhance your natural beauty with Wink. Visible results at 2 weeks; full results at 8-12.
Essential fatty acids have been found to increase prostaglandin/prostaglanoid production in individuals with a deficiency (Medical Hypotheses, 1980). Prostaglandins stimulate eyelashes & brows to enter & prolong the growth (anagen) stage. All this science means its an organic ways to work with your body to stimulate hair growth.
This beauty oil is:
99% Organic
Vegan
Cruelty-Free
Free of Soy, Corn & Gluten
Paraben Free
Sulfate Free
Handmade in America
Recyclable (packaging)
Sadly, about 1 in 8 U.S. women (about 13%) will develop breast cancer over the course of her lifetime.  breast cancer.org Now the power of natural lashes and brows can be gifted to those fighting breast cancer. The absence of hair during chemo treatments is very common. Losing lashes and brows for women is especially difficult and a major blow to self confidence. So giving the gift of WINK Lash and Brow Oil to someone fighting breast cancer could actually change someones life. All you have to do is purchase WINK Lash and Brow Oil and we will gift one for each purchased in the month of October.
In summary, October is an important month for women and their families. Each year, breast cancer still takes lives but statistics can be impacted by early detection. Be sure to get yourself tested, encourage others to do the same and support by buying "pink" products. If you have more questions about breast cancer, early detection and treatment, check here at cancer.org.
Gentle Reminders: If you liked this type of content and want to see more, scroll to the top of the page, enter your email in the right hand column, and click "subscribe." To share with friends, use the social sharing icons below. This blog contains affiliate links; both clicking on and purchasing through links help pay for this content.