Glazed beauty has been a popular trend for quite a long time. The trend has always been associated with Hailey Bieber. However, this trend of glazing nude nails was inspired by the frosted '90s shadow and Hailey Bieber's radiant glazed-doughnut skin.
Hailey Bieber herself sported this chic manicure at the prestigious Met Gala, and since then, it has started sweeping as an iconic fashion statement. People are obsessed with the milky sheer color and glossy finish that resembles the irresistible shine of a Krispy Kreme doughnut.
Her skincare line, Rhode Skin, also increased the trend. The Internet is now flooded with tutorials on how to achieve the glazed-doughnut nail look, and even more celebrities like Vanessa Hudgens and Sydney Sweeney are spotted flaunting the trend.
What Exactly Are Doughnut Nails?
Hailey Bieber showcased stunning glazed doughnut nails at one of her MET Gala, flawlessly capturing the theme of 'Gilded Glamour' thanks to her talented nail artist, Zola Ganzorigt.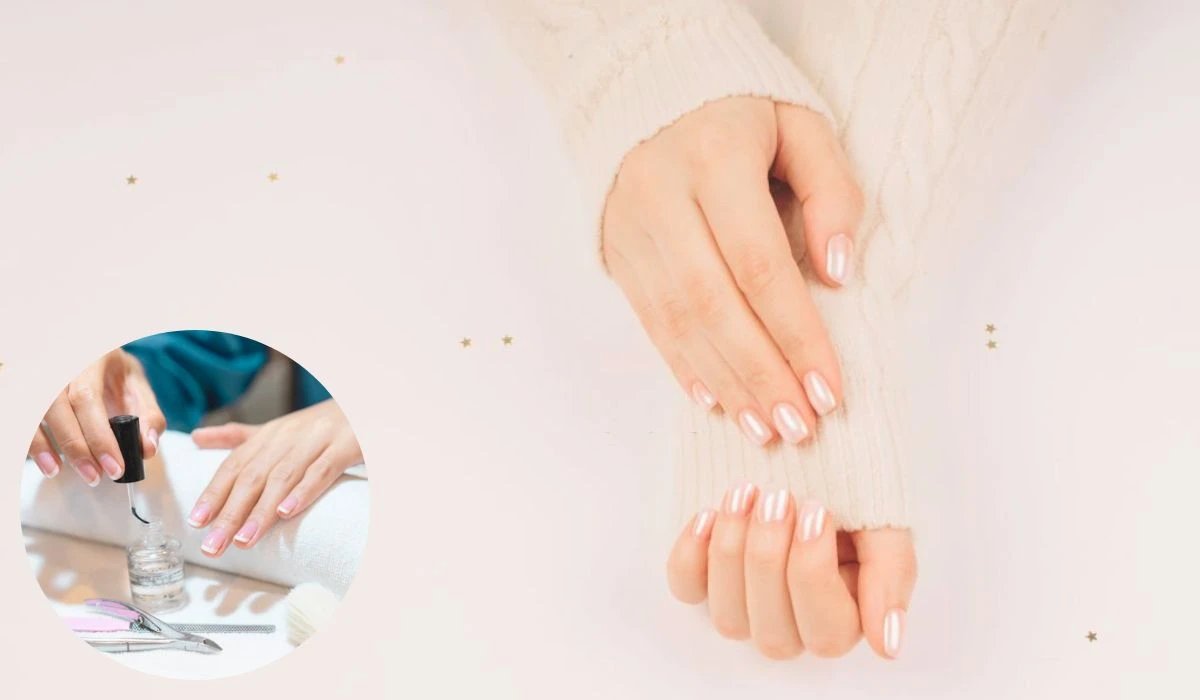 These nails exude a sheer and pearlescent radiance, accompanied by a hint of natural nude color that mimics the appearance of freshly glazed doughnuts. Unsurprisingly, this manicure quickly became a viral sensation, emerging as one of the most sought-after nail trends of the year.
It perfectly aligns with the prevailing beauty industry's emphasis on embracing a luminous and natural aesthetic.
Glazed doughnut nails form the ultimate power combination when paired with dewy skin, offering a versatile look that effortlessly transitions from day to night. Their understated elegance enhances both casual ensembles and more formal evening attire.
How To Get Doughnut Nails At Home
Obtaining doughnut nails from a skilled nail artist can be quite costly. However, there are affordable steps that anyone can follow at their convenience to achieve a similar result. By adhering to these simple instructions, one can enjoy trendy doughnut nails without breaking the bank.
? Prepare Your Nail
Just like any other type of work, sufficient nail preparation is needed to acquire a decent manicure. Starting with a thorough hand cleaning, use a quality polish remover to get rid of any remaining dead skin and old polish.
Spend a little amount of time dipping your fingertips in a warm, soapy solution. Then, using an orangewood stick made of wood or a metal cuticle pusher, gently push back your cuticles, the clear, delicate layer of skin that surrounds your nail. Getting your hands on a good Nail kit can aid you during the process.
Next, employ cuticle nippers cautiously to trim any excess skin, be mindful, and avoid any inadvertent snips. Subsequently, employ a cotton ball or a round pad soaked in rubbing alcohol or nail polish remover containing acetone to wipe the nail surface, eliminating any oils that may hinder optimal adhesion of the nail polish.
? Start With A Base Coat
The next step is the application of a base coat that protects the nails and enhances the longevity of the manicure.
Opt for a translucent white for a pearlescent appearance. Consider a soft nude tone to achieve a genuinely subtle and authentic look.
? Enhance It With Shimmering Colors
Once you've established your base color, it's time to embark on the journey toward achieving a captivating glaze! For a glossy finish reminiscent of Hailey Bieber's nails, opt for something similar to Mylee Sea Shell Gel Polish.
This gel polish showcases a delightful fusion of pale purple, pink, and white pearlescent shades, synergistically contributing to an exquisite and sugary glazed appearance. Apply a coat of shimmering nail gel onto your neutral color and, as usual, ensure proper curing by employing a UV or LED lamp.
? Extra Sparkles
For those who desire a bit of extra sparkle and gloss on their nails, consider enhancing your glazed doughnut-themed manicure by applying a generous coat of glitter gel polish.
To further amplify the iridescent allure of your nails, A Pinch Of Salt can be utilized to create a pearly effect while simultaneously providing a radiant silver luster.
These additions will undoubtedly elevate your manicure, granting it a dazzling and shimmering appeal that is both distinctive and captivating.
Wrapping Up
Glazed doughnut nails have surely established a name for themselves in the world of nail art, capturing the attention of beauty and fashion aficionados everywhere.
It is quite amazing how the trend can turn a basic manicure into a delicious work of art. As this essay has demonstrated, nail artists' creative ideas to add a little indulgence and whimsy to our fingertips are what gave rise to the current fad.