An oval face shape is considered to be the ideal face shape by many stylists and beauty experts. It is nicely balanced in terms of length and width with a rounded hairline and chin. This versatile face shape can pull off most styles and haircuts with ease. Finding the right hairstyle for an oval face is all about enhancing your natural features and balancing out the proportions.
In this article, we will discuss the best hairstyles and haircuts that complement an oval face shape. We will also provide tips on how to comb your hair properly for oval faces to maximize volume, movement, and flow. With the right cut, style, and combing techniques you can make your oval face appear even more beautiful and flawless.
What Type Of Hairstyles Are Suitable For Oval-Shaped Face?
An oval face shape is quite versatile when it comes to hairstyles. There are many different cuts and styles that can complement an oval face beautifully. Here are some of the most suitable hairstyle options for oval faces: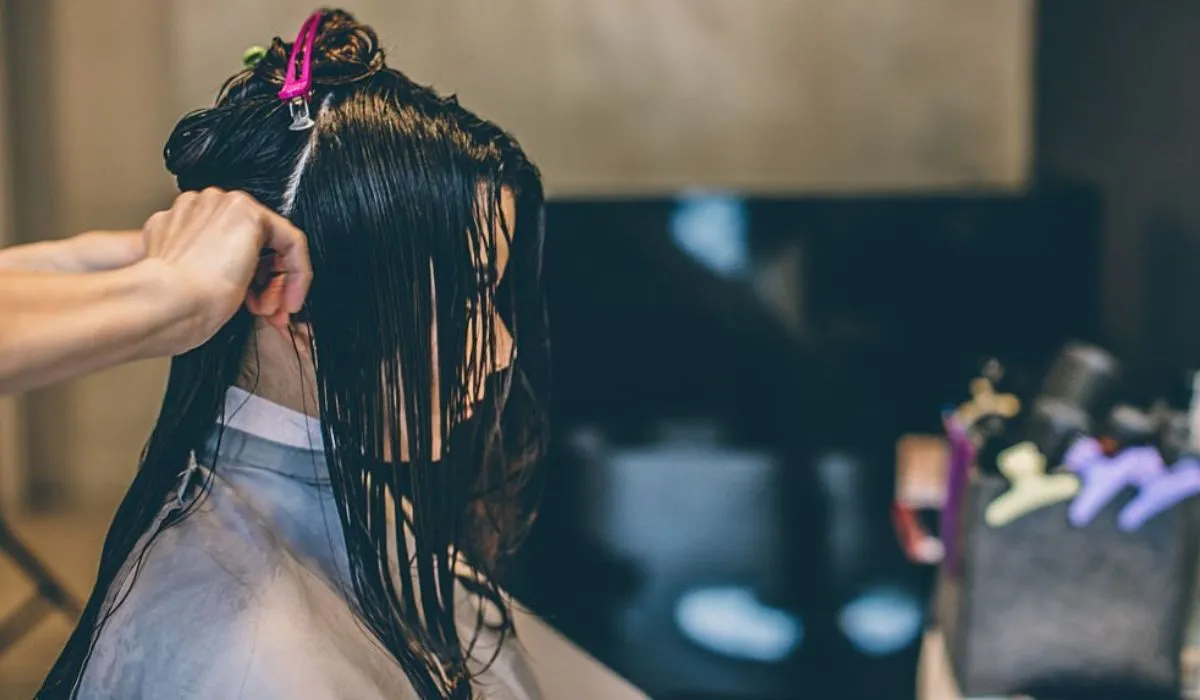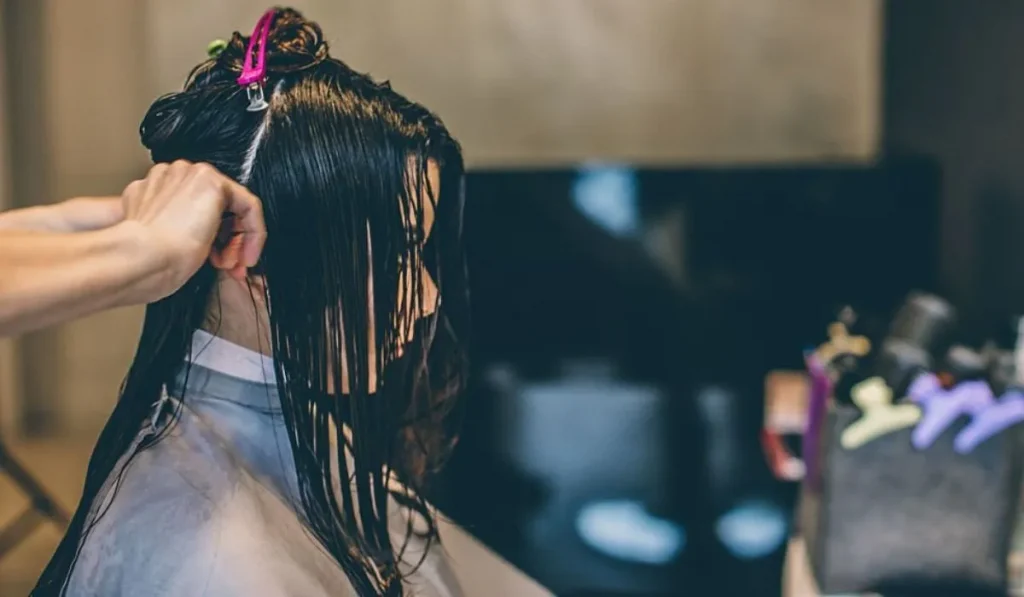 Shoulder length cuts with layers are ideal for oval faces. The layers add volume and movement to balance the oval shape. Soft layers that start below the cheekbones or jawline are most flattering.
Chin length bobs with side swept bangs can look very chic and elegant on oval faces. The angularity of the bob contrasts nicely with the soft oval contours.
Longer hairstyles with center parts or side parts work well too. The length helps offset the width of the oval face. Soft waves add femininity and grace.
Pixie cuts and short bobs can also look great, but avoid going too short. Maintain some length on top and at the sides to prevent appearing too round.
Side swept bangs grazing the cheekbones help to visually narrow the forehead and jawline. Curtain bangs can soften features too.
Off-center parts are more harmonious than harsh middle parts for oval faces. A little asymmetry balances facial features.
Face framing layers around the face are universally flattering. They slenderize and define the features.
No matter what style you choose, focus on adding volume and height at the crown area of the head. This adds shape and lifts the face. Avoid excessive layering at the sides which can widen the face.
7 Best Haircuts For Oval Faces
Here are 7 of the best and most popular hairstyles for oval face shapes:
1. Shoulder Length Layers
A shoulder-length cut with layers is one of the most universally flattering hairstyles for oval faces. The light layering around the face softens features and adds movement. Shorter layers near the chin create shape and prevent width. Keep layers on the longer side starting below cheekbone level. Part your hair slightly off-center and add waves for added flair.
2. Textured Chin Length Bob
A chin-length bob ending just below the jawline is very chic on oval faces. Textured ends, piecey layers, and an off-center part give it a modern edge. Tuck one side behind the ear for a casual touch. This cut works well on medium to thick hair. On fine hair, avoid extreme layering to maintain needed weight.
3. Long Layers With Side Swept Bangs
Longer hairstyles let you take advantage of the oval's ideal shape. Add lots of layers starting from mid-length down to remove any bulk while creating movement. Side-swept bangs grazing the cheekbones also complement an oval face. Part your hair off-center and add some waves for volume.
4. Classic Lob (Long Bob)
A lob or long bob just touching the collarbone also flatters oval faces. Ask your stylist for stacked layers in the back to create fullness while longer pieces in front maintain oval symmetry. Style your lob sleek and straight or add waves. Leave your part soft and sweeping.
5. Curly Chin Length Bob
If you have naturally curly hair, try a chin-length curly bob. The rounded shape and volume of curls contrast beautifully with the oval face. Tousle your curls loosely with your fingers for a touchable texture. Leave sides longer and tuck behind ears.
6. Pixie Cut With Temple Length Pieces
While very short pixie cuts can seem too rounded, longer versions work well. Maintain some length in front and keep hair longer at the temples and sides. The longer pieces prevent excessive width. Style with a tousled texture on top.
7. Shoulder Grazing Shag
A medium-length shag cut with lots of choppy layers is a fun and edgy option. Let your hair air dry for a natural texture. The mix of shorter and longer layers creates movement without thinning your hair too much at the sides. Add a side part.
Read More:- 6 Classic Hair Extension Styles – How To Style Long Extensions For Daily Use?
What Are The Tips To Comb Your Hair Properly For Oval Faces?
Combing your hair properly is key to maximizing volume and getting the right styling for oval faces. Here are some handy tips:
Proper combing not only creates a polished look but also stimulates blood circulation in the scalp and promotes healthy hair growth. Be extra gentle around the hairline and sides to prevent breakage.
Read More:- What Are The Benefits Of Brushing Hair? The Ultimate Guide For Hair Brushing
Conclusion
Oval faces are blessed with natural symmetry and ideal proportions that suit a wide range of hairstyles. From short pixie crops to longer layered looks, shoulder length bobs to side parted styles – there are many options. Focus on adding volume around the crown area and minimizing extreme width around the chin. Soften the jawline with sweeping bangs if needed.
The right combing techniques will also help maintain the oval shape and create the illusion of lift. Maximize the lovely dimensions of your oval face with the above haircuts, styling tips, and combing techniques. Show off your beautiful bone structure with the perfect hairstyle!
FAQs
1. What Hairstyles Make Oval Faces Look Best?
Shoulder-length cuts with layers, chin-length bobs, longer hair with center or side parts, curly bobs, and pixie cuts with longer pieces all complement oval faces beautifully.
2. What Kind Of Bangs Work Best For An Oval Face?
Side-swept bangs grazing the cheekbones or longer curtain bangs work best to soften features on oval faces. Avoid short blunt bangs which can overwhelm the face.
3. Does An Oval Face Look Better With Or Without Bangs?
An oval face looks great both with and without bangs. It's more about personal preference and styling. Side swept bangs can minimize forehead width but an oval face doesn't need bangs to be balanced.
4. What Haircuts Should Oval Faces Avoid?
Oval faces are quite versatile but should avoid short pixie crops without volume on top or very thick blunt bangs across the forehead. Excessive layering at the chin should also be avoided as it can widen the face.
5. Should Oval Faces Have Short Or Long Hair?
Oval faces suit both short and long hair equally well. Short hair like pixies and bobs bring out the oval symmetry beautifully. Longer hair with center or side parts also complements an oval face shape. Go with what suits your styling preference and hair type best.