Getting luscious, long locks takes commitment and consistency. While hair grows around 6 inches per year on average, there are many things you can do to maximize growth and thickness. One of the best ways is to provide your hair and scalp with deep nourishment in the form of hot oil treatments.
The concentrated oils penetrate to stimulate growth cycles, condition hair from root to tip, and improve scalp health. When done regularly, hot oil treatments can leave you with faster-growing, voluminous hair that's super smooth and shiny.
What Is Hot Oil Treatment? How It Is Essential For Hair Growth?
Hot oil treatments involve warming up a blend of oils and applying them to your hair and scalp. The heat helps the oils absorb better to provide intensive moisturizing. Oils contain fatty acids and lipids that reinforce the hair shaft, protect hair follicles, and nourish the surrounding tissue.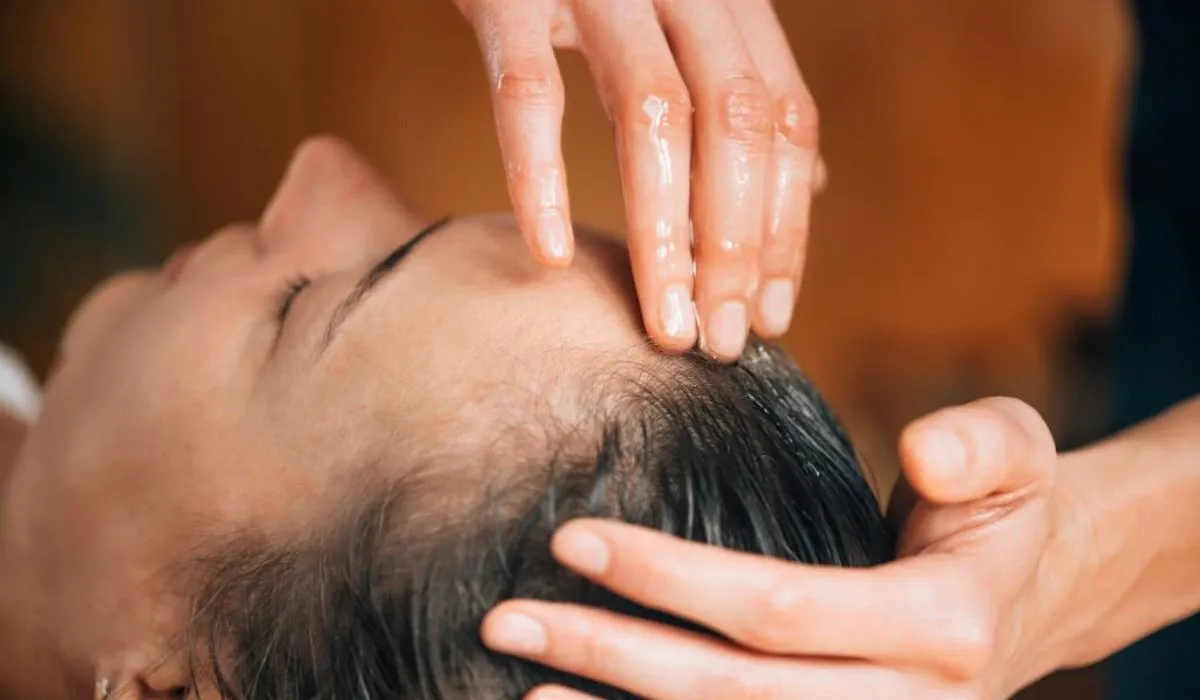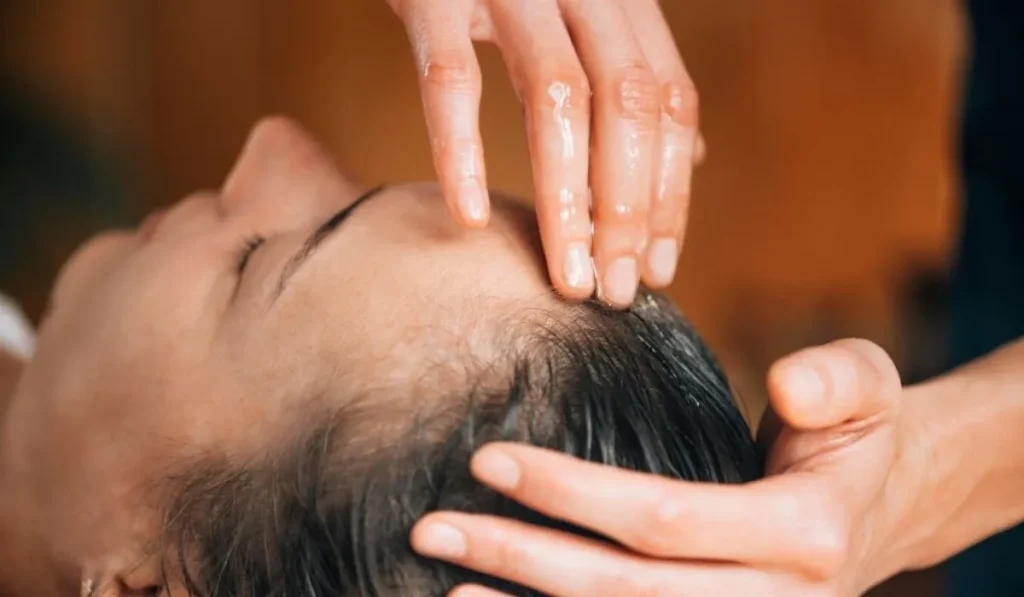 Massaging oils into the scalp boosts circulation, which provides follicles with more nutrients and oxygen to encourage growth. The coating action also seals in moisture and strengthens hair against damage and breakage. Damaged hair has a harder time growing quickly. So by keeping strands conditioned and minimizing breakage with hot oil treatments, you retain length better for faster growth.
Types Of Hot Oil Treatment For Hair Growth
There are many different oil combinations you can use for growth-boosting hot oil treatments:
Coconut Oil – Contains fatty acids to nourish hair and lauric acid to prevent microbial buildup on the scalp.
Olive Oil – Rich in antioxidants and hydrating squalene to condition strands.
Castor Oil – Stimulates blood flow to the follicles to spur growth thanks to its omega fatty acids.
Almond Oil – Loaded with vitamin E, proteins, and fatty acids to strengthen hair.
Argan Oil – Softens and hydrates hair while fighting frizz and tangling.
Jojoba Oil – Mimics scalp's natural oils, so it gets absorbed well to moisturize hair.
Grapeseed Oil – High in linoleic acid to encourage hair elasticity and thickness.
Avocado Oil – Provides intense moisture with fatty acids and vitamins A, D, and E.
Sweet Almond Oil – Contains lots of protein for stronger, healthier growing hair.
Benefits & Uses Of Hot Oil Treatment For Hair Growth
Using hot oil treatments for your hair offers many benefits:
Stimulates follicles – Warms vessels to increase blood flow to the scalp and energize follicles.
Unclogs follicles – Dissolves built-up sebum, dead skin, and product residue.
Adds moisture – Oils seal in hydration and prevent protein loss and cuticle damage.
Strengthens hair – Nutrients reinforce strands to prevent breakage and thinning.
Boosts shine – Oils smooth hair cuticles to increase light reflection.
Reduces dandruff – Moisturizes scalp and has antimicrobial properties to inhibit yeast.
Minimizes split ends – Oils coat hair ends to keep them from splitting and breaking off.
Improves manageability – Oils tame frizz and flyaway for easier styling.
Softens hair texture – Makes hair smoother and silkier.
Enhances luster – Oils amplify shine.
Prevents heat damage – Protective coating helps minimize damage from hot tools.
Tips To Maintain While Using Hot Oil Treatment For Hair Growth
Pre-Shampoo – Apply oil to dry hair a few hours before washing
Warm Oil Before Applying – Heat opens cuticles for better penetration
Section Hair – Work in sections for thorough, even application
Massage Scalp – Use fingertips to massage oil into roots for 5-10 minutes
Don't Skip Ends – Distribute oil from roots to ends to nourish entire strand
Wrap Hair – Cover with a shower cap or towel to retain warmth
Allow Penetration – Leave oil on for 30-60 minutes for best absorption
Rinse Thoroughly – Use a gentle, sulfate-free shampoo to remove excess oil
Condition After – Follow with a hydrating conditioner
Avoid Over-Oiling – Once a week treatments are sufficient for most people
Monitor Greasiness – Those prone to oily hair may prefer lighter oils like grapeseed
Conclusion
Incorporating hot oil treatments into your hair care regimen is an easy, effective way to maximize hair growth. The concentrated oils deliver intense hydration and nourishment directly to the scalp and follicles to wake them up.
Harnessing the rejuvenating power of oils paired with heat leaves hair healthy, strong, and primed for optimal growth. For hair that's long, luscious, and full, hot oil treatments are a must.
FAQs
1. How Often Should You Do A Hot Oil Treatment For Hair Growth?
Once a week is ideal for most hair types. Those with very damaged hair may benefit from treatments 2-3 times per week.
2. Is Coconut Oil Good For Hair Growth?
Yes, coconut oil contains fatty acids that nourish hair follicles to encourage faster, healthier growth. The lauric acid also fights microbial buildup.
3. Does Hot Oil Treatment Help Hair Grow Faster?
Yes, hot oil treatments stimulate blood circulation to follicles which provides more nutrients. This energizes hair growth.
4. Is Olive Oil Good For Hair Growth?
Olive oil is excellent for hair growth. It's loaded with antioxidants and hydrating squalene to strengthen strands and condition the scalp.
5. What Oil Is Best For Hair Growth?
Castor oil is considered one of the best oils for hair growth. The omega fatty acids help thicken hair by stimulating blood flow to follicles.