Amla is a great source of vitamin C and fatty acids, which can help to make hair stronger and thicker. However, combining it with some other ingredients can give you an even better hair pack to make your hair shiny and lustrous. Thus, this article explores some nice amla hair pack recipes to get silky and beautiful hair
Best Amla Hair Packs For Glossy And Smooth Hair
1] Coconut Oil, Hibiscus With Amla: A Perfect Pack For Hair Nourishment
You will be amazed at the result of this amla pack as it nourishes and repairs the damage to your hair. Get 5 to 6 hibiscus flowers and pluck the petals out before turning them into a fine paste. Also, do not forget to wash them thoroughly.
Further, take 3 to 4 tablespoons of coconut oil, heat it up, and then let it cool down. After this, you can take amla powder and mix it with hibiscus paste and coconut oil to make a nice hair pack.
2] Olive Oil With Amla: Increase Your Hair Growth With This Pack
Olive oil is rich in unsaturated fatty acids and oleuropein, which boosts proliferation during the formation of hair follicles. Thus, a hair pack containing olive oil and amla can increase your hair growth. Take amla as much as you need, and then add olive oil till you get a nice paste. Then, you can apply it to your hair after waiting for 30 to 40 minutes before washing your hair.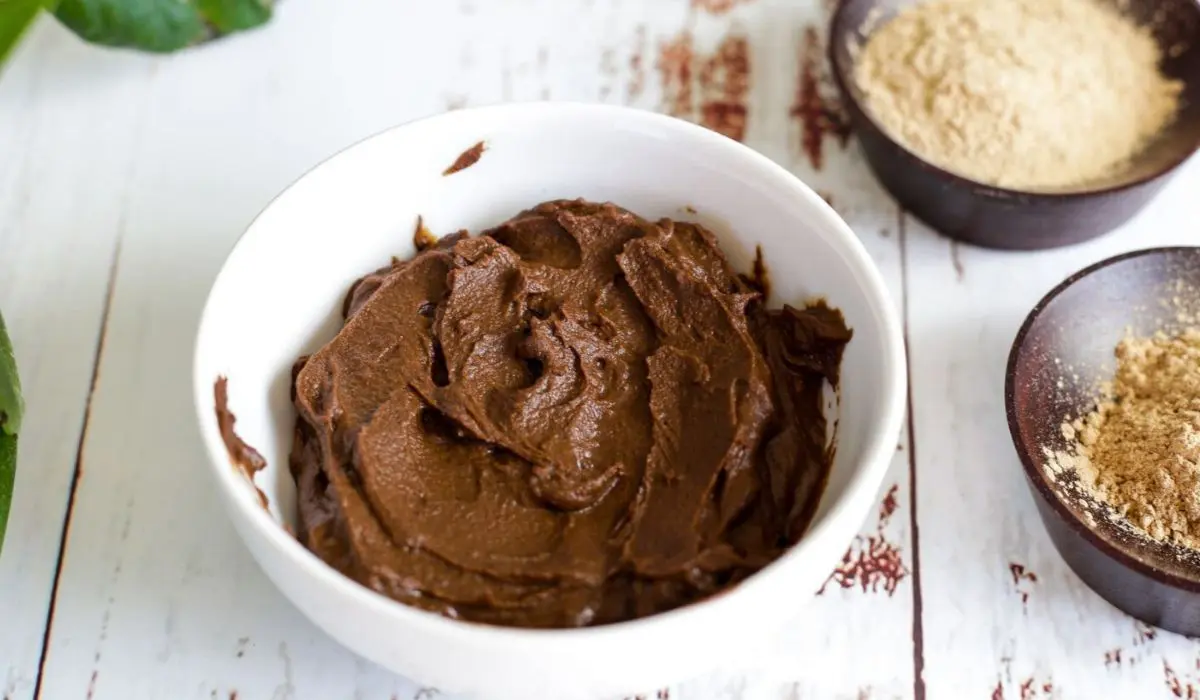 3] Curry Leaves And Amla: A Nutrient-Rich Combination
Yes, you read it right; it is the curry leaves that we use to make our foods flavorful. Amla and curry leaves together can make a wonderful hair pack. Take some curry leaves and amla and grind them into a paste to make the pack. This pack will be rich in vitamins B6, C, iron, and phosphorus. Thus, it will perfectly nourish your hair.
4] Lemon Juice Along With Amla: Get Rid Of Dandruff And Dead Skin
Another amla recipe you can prepare at home for shining and dense hair is lemon juice and amla. Lemon consists of citric acid and vitamin C and can help in reducing dandruff flakes and dead skin. Besides, this recipe is simple to make; just add some water to amla powder to make a paste and then put 2 to 3 tablespoons of lime juice.
5] Yogurt With Amla: Mixture To Hydrate Your Hair
Yogurt is a considerable ingredient to moisturize and hydrate your hair. So, the combination of amla and yogurt can give you an incredible amla hair pack. Take 2 to 3 tablespoons of fresh and plain yogurt and mix it with amla powder. The hair pack will reduce dryness by balancing the pH level of your hair. Moreover, vitamins B and D will be beneficial and help you in hair growth.
6] Warm Almond Oil And Amla Juice: A Nice Blend To Strengthen Hair 
Amla hair pack made with almond oil can also help to make your hair shiny and lustrous. To make it, you need to heat up the almond oil and then let it cool down. Further, add some 3 to 4 tablespoons of amla juice into the oil and apply it, massaging your scalps with your fingers. The vitamin H of almond oil can produce biotin, which is essential for strengthening your hair.
7] Amla With Honey: Hair Full Of Nutrients
Honey is a great source of vitamins B1, B2, and B3, along with minerals such as zinc, potassium, and magnesium. Thus, it would be a great ingredient to make a hair pack. Take amla powder as much as you need and add honey until the powder turns into a paste. Apply it on your hair and rinse after 30 to 40 minutes.
Also Read:- 5 DIY Hair Mists And Scalp Treatments To Try At Home: Top Tips
8] Reetha, Shikakai, And Amla: A Blend To Strengthen Your Hair
The amla hair pack made with reetha and shikakai can strengthen hair and nourish your scalp. To make the pack, take the ingredients equally and blend them with a bit of water to make a paste. Then, you can apply it to your hair and leave it for half an hour before washing.
Wrap Up
Make sure to use these amla hair pack recipes twice a week for better results. Besides, try different recipes and choose the one that gives you the best results. So, go on to make your hair shiny and lustrous.