Haircare is getting more and more trendy these days as people are turning to fashion more than health. They tend to use tons of hair products in their daily lives. This could lead to hair loss and baldness in people at a young age.
When all the pollution and artificial products are damaging your hair, why not choose a healthy option for your hair growth? This hot oil treatment is quite popular among people who seek relief from their stress and fatigue. This treatment has many benefits and some disadvantages as well; get to know all about this treatment here.
Why Should You Choose Hot Oil Treatment?
When you are living a rough and harsh lifestyle, your hair doesn't get the chance to heal from damage, which could lead to hair fall or baldness. Hot oil treatment is one of the most effective and promising hair treatments that promotes hair growth and reduces hair fall. This treatment consists of hot oil on your scalp or head and cleans the dirt on your head. There are other treatments for the scalp, but this one is at the top.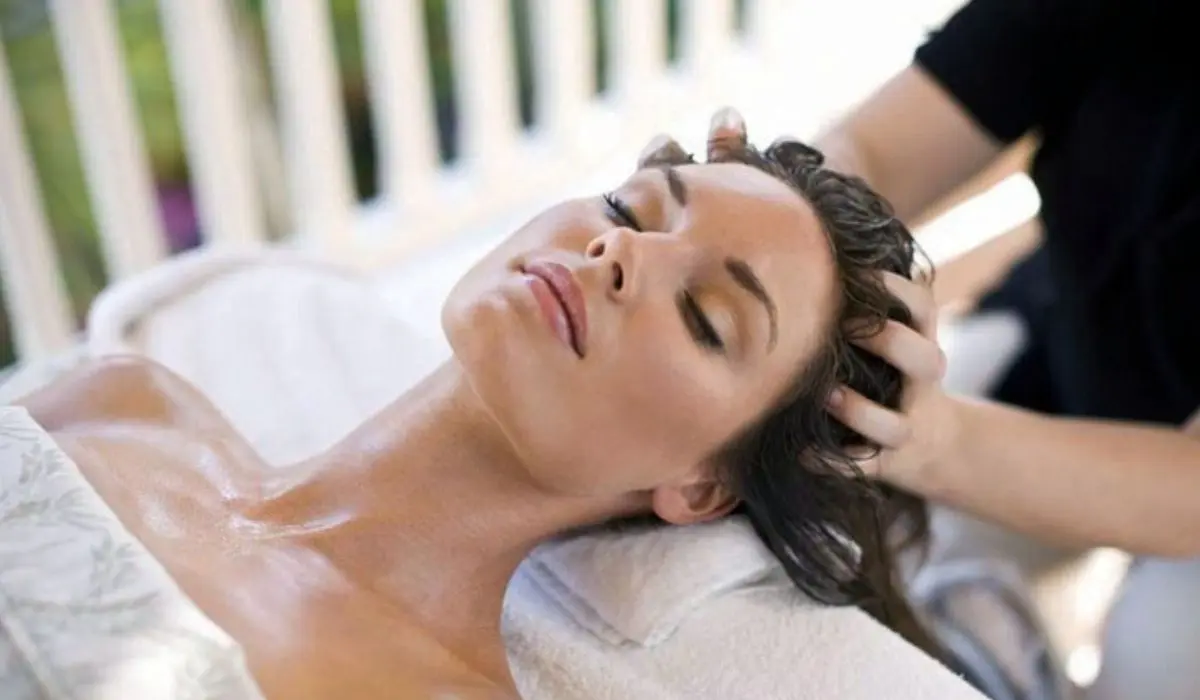 Benefits
There are tons of benefits of hot oil treatment on your scalp. In this treatment, coconut or olive oil is heated and then poured onto your scalp. This treatment is going to help rejuvenate your scalp as well as your hair follicles. Here are some of the benefits of hot oil treatments:
1] Removes Dandruff
Dandruff is the dead skin that collects and blocks all the pores on your scalp, increasing the chances of sebum and infection in your scalp. Dandruff is the result of poor hygiene and lifestyle. You must start this hot oil treatment to remove all that dirt and cleanse your scalp, reducing itchiness and irritation. 
2] Encourages Hair Growth
When it comes to nourishing the hair and increasing hair growth, this treatment is going to be on top. People with hair fall problems and those who are starting to see symptoms of baldness can opt for this treatment and might get the result they are looking for. All the essential nutrients present in oils get absorbed by our scalp due to the high temperature.
3] Calms Your Mind
One of the most relaxing moments is when you are getting a massage. A hot oil massage will take away all your stress and will calm your nerves. As you know, stress is a big reason for baldness in people. This treatment is going to relieve that stress from your mind pretty quickly. When your mind is clear, and you are thinking properly, you are definitely going to make better decisions related to your health and hair.
4] Strengthens Follicles
Follicles are the most important link between your hair and the scalp that holds your hair. Your hair follicles are tiny pores that are quite sensitive to dirt and pollution and get clogged easily, creating sebum and infection after that. Hot oil treatment is going to strengthen those pores and lubricate them for a much better hold on your hair.
5] Moisturises Dry Scalp
Your scalp needs the necessary moisturization to grow properly and strengthen the roots. Hot oil treatment provides moisture to your scalp and nourishes it with vital nutrients. You can try this treatment at your home with coconut oil or olive oil, as these two are rich in nutrients necessary for hair growth.
6] Promotes Blood Flow
When your follicles start to die, the reason behind that is blood flow in that area. A single follicle works and holds the hair when it has essential nutrients to work properly. When the supply gets cut, it starts to die and never rejuvenates again. Hot oil treatment is going to provide that nourishment to your scalp and hair follicles.
Summary
Treatments like this one will not be necessary when people start to live accordingly. Living with a healthy lifestyle, diet, and restrictions will allow you to live longer and healthier. Even if you are starting to see an increase in your hair fall, you can opt for a hot oil massage treatment to take back control of your hair growth. This treatment is going to moisturize and nourish your scalp and hair follicles effectively.