Monsoon brings high humidity, sweat, and sebum which can take a toll on regular makeup, causing it to melt, crease, or smear. However, with the right makeup products and techniques, it is possible to create fresh monsoon looks at home that can withstand the effects of the rainy season on the skin and last long without touchups.
A little planning and creativity go a long way in nailing a monsoon makeup look that is smudge-proof yet breathable for the skin.
What Is Monsoon Makeup? Can You Try It At Home?
Monsoon makeup refers to makeup that is specially curated for the humid rainy season. It focuses on sweat-proof and smudge-proof makeup products that do not budge, run or dissolve with the rain.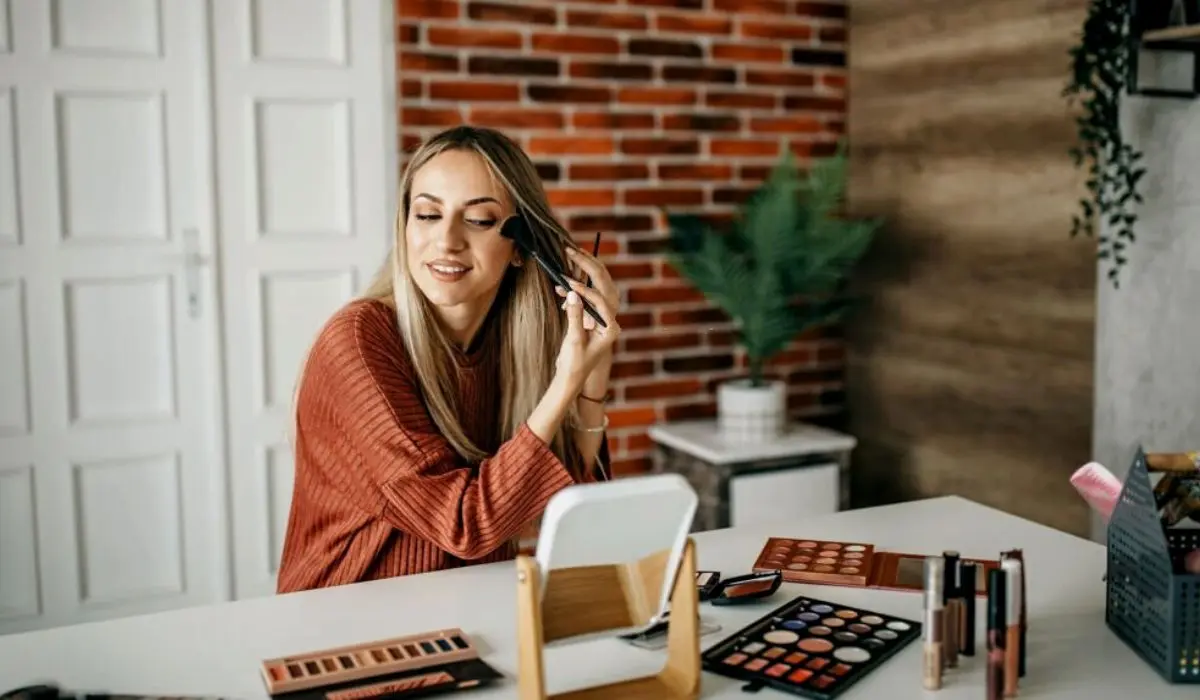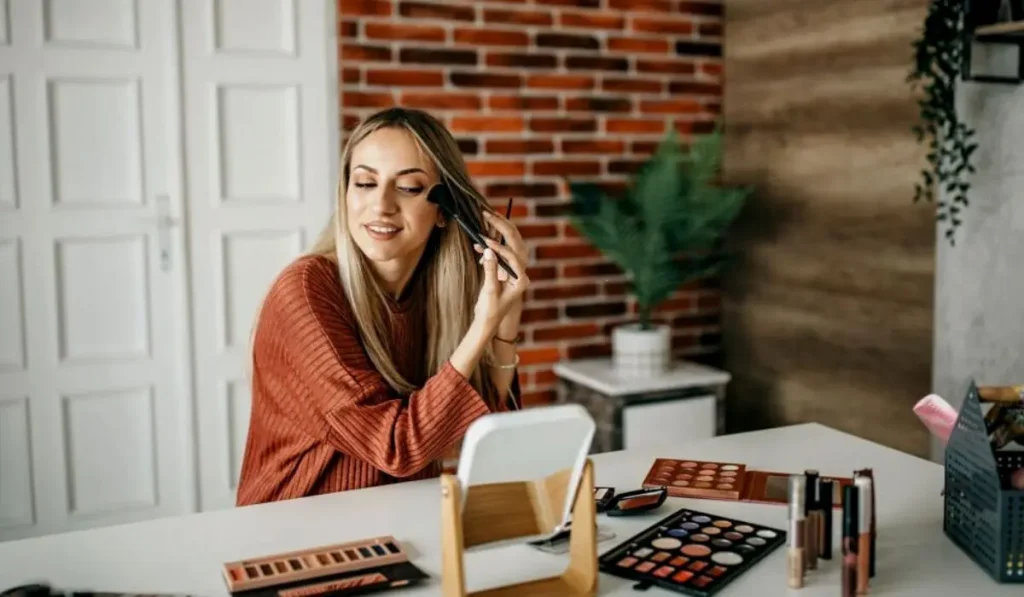 At the same time, monsoon makeup allows the skin to breathe and stays fresh without feeling heavy. With the help of waterproof products and the right application techniques, monsoon makeup can definitely be done at home for flawless looks.
Different Types Of Monsoon Makeup You Could Try At Home
1. Matte Finish Makeup: Use an oil-free matte foundation or BB/CC cream that will not get oily. Set it with a loose matte powder. Matte lipsticks also work great.
2. Waterproof Eye Makeup: Use a smudge-proof kajal, water-resistant eyeliner, and waterproof mascara for eyes that won't smear or run.
3. Moisturized Skin: Hydrate skin well and use a primer before makeup to smooth the base. Lightweight moisturizers work best.
4. Minimal Makeup: Avoid heavy contouring or highlighting. Use minimal base products focused only on the T-zone area.
5. Bold Lips: Try transfer-proof liquid lipsticks or matte lipsticks in fun, bright shades.
6. Fresh Dewy Skin: Get a fresh glow using a dewy foundation and highlighter on cheekbones. Avoid powder on oily areas.
5 Tips To Remember For Monsoon Makeup At Home
1. Prep the skin well – Thoroughly cleanse, tone, and moisturize skin before makeup application. Exfoliate once a week.
2. Use a primer – Apply oil-free primer to get a smooth, crease-free base for long-lasting makeup.
3. Choose waterproof eye makeup – Use smudge-proof eyeliner, kajal, and mascara that is labeled waterproof or water-resistant.
4. Set makeup with powder/spray – Once done, dust loose powder only on oily areas like T-zone. Finish off with a makeup setting spray.
5. Use minimal base makeup – Focus only on concealing, light foundation, and blush. Avoid heavy contouring or highlighting.
Benefits of Monsoon Makeup
◼ Long-lasting, smudge-proof makeup
◼ Allows skin to breathe despite the humidity
◼ Products specifically formulated for monsoon  
◼ Bright, fun makeup looks
◼ Matte finishes control excess oiliness
◼ No constant touchups are required
◼ Hydrated and fresh skin all-day  
◼ Minimizes risk of infections or acne
Related:- What Is Toxic Makeup? Essential Things To Know
Precautions While Using Monsoon Makeup
◼ Stop use if any irritation, rashes, or redness occurs
◼ Avoid sharing makeup to minimize infection transmission
◼ Check that makeup product are not past the expiration date
◼ Always remove makeup thoroughly before sleeping
◼ Keep all makeup brushes and tools clean and dry
◼ Handle liquid products carefully to avoid spillage
◼ Store makeup in a cool, dry place away from moisture and heat
◼ Avoid contact with eyes or broken skin
Conclusion
Monsoon makeup is all about using the right smudge-proof, breathable formulas that make your makeup last beautifully from desk to dinner.
Prepping your skin, focusing on waterproof eye makeup, and keeping the base minimal is key for fresh monsoon looks at home. With some smart makeup choices suited for humid weather, you can rock flawless monsoon makeup looks all season long.
Read More:- How To Clean Beauty Blender? No More Makeup Mishaps
FAQs
Q1. How do I make my eye makeup stay longer in monsoon?
Use waterproof eyeliners, kajal, and mascara. Apply minimal product only on the upper lash line. Use an eyelash curler and avoid any cream eye shadows.
Q2. What is the best lipstick for monsoon?
Matte liquid lipsticks and transfer-proof lip crayons are best for monsoons as they do not smudge or transfer when wet. Nude, pink, and red shades complement monsoon outfits.
Q3. How often should I clean brushes during monsoon season?
Clean your makeup brushes at least once a week with brush cleanser during monsoons to prevent product build-up and bacterial contamination.
Q4. Can I still use a highlighter in the monsoon? 
Yes, use a water-based liquid or cream highlighter on cheekbones for a dewy glow. Avoid powder highlighters. Blend well so it looks natural.
Q5. What makeup products should be avoided for the monsoon?
Avoid heavy foundations, cream blushes, and eyeshadows. Also, avoid non-waterproof mascara and kajal. Skip using shimmery bronzers or blush.