Beauty blenders are egg-shaped sponges that help blend make-up. These blenders have shown much promise in evening out the make-up and giving a good finish upon application.
Beauty blenders are usually wet before application, though they can even be used dry. Like all products, even beauty blenders are a breeding ground for bacteria and fungus if not cleaned properly.  
An unclean beauty blender can cause skin irritation, rashes, allergy, acne, dermatitis, and other skin problems. Simply washing the blender with water is not sufficient. It has to be thoroughly cleaned and dried before the next use.
Methods For Cleaning A Beauty Blender
Maintaining sanitary conditions and extending the life of this popular make-up item requires regular cleaning with the beauty blender. Knowing how to properly clean a beauty blender is essential for a flawless and healthy makeup application routine.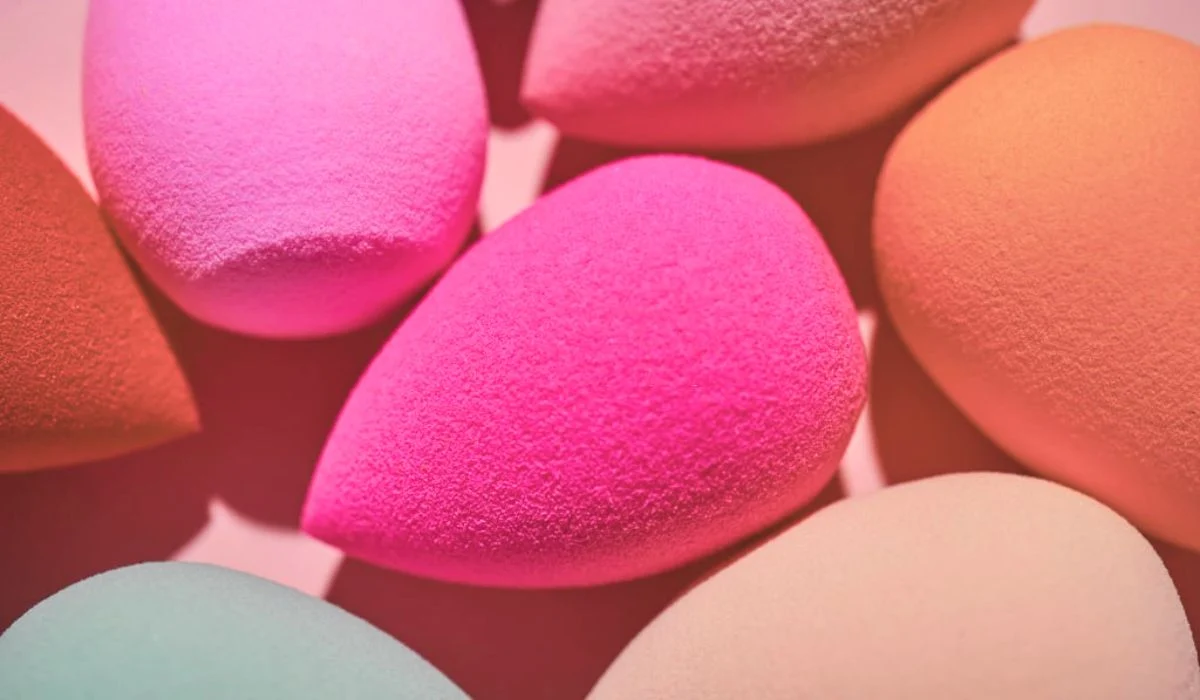 We'll delve into a variety of methods for maintaining your beauty blender so you can always count on it for a smooth, even application of your favorite cosmetics.
Follow the following steps to clean a beauty blender properly.
? Shampooing The Blender
The shampoo does not just clean your scalp; it can also clean your make-up sponges and brushes. Mix a few drops of non-medical shampoo in warm water.
It is best to use a mild shampoo like baby shampoo. Soak the blender and then rinse it out till it becomes clean. You may need to repeat 3 to 4 times to clean the beauty blender thoroughly.
? Soap It Up
Instead of shampoo, use mild liquid soap or dishwashing liquid to clean the beauty blender.
? Sterilise Your Blender
Always make sure that you sterilize your make-up applicators. Microwaving them is an excellent way to sterilize them. Another hack is to soak the blender in hot water. You can even add a few drops of shampoo or soap while sterilizing.
? Cleansing Pads
Use cleansing pads and textured pads that have projections on them. These projections help to clean the make-up applicators thoroughly. Put a few drops of shampoo or soap on the pad, wet the blender, and rub it on the pad to clean it. 
? Oxy Cleaning
Another popular hack is to use laundry powder such as Vanish. This has been made viral by beauty influencers. Pour the powder onto the blender, add some water, then leave it for some time. Rinse out the blender to fully clean it.
Once the beauty blender is cleaned, leave it out to air dry. Do not store a wet sponge; it will breed bacteria and fungi.
Also Check: The Gyaru Makeup Buzz: What Is It And How To Get The Look? Get Ready To Shine
FAQs
1. What kind of soap is best for cleaning blenders?
You can use any kind of cleansing soap to clean the blender. However, it is best to use mild soap to avoid any irritation later on.
2. How many times should we wash the blender?
The number of times you should rinse the blender would depend on your usage and how dirty it is. If the blender has too much build-up, it would require deep cleaning and sterilization.
3. How frequently should we change our beauty blender?
Changing the beauty blender every three months is ideal if you use the beauty blender daily.
4. How frequently should we clean beauty blenders?
Ideally, a beauty blender must be cleaned after every use. It is best to deep clean and sterilize it every week if you use it daily.  
5. Do beauty blenders cause skin problems?
An unclean beauty blender can lead to skin problems or aggravate existing problems as it becomes a fertile ground for bacteria and fungi. Always air dry the blender after washing and store it in a clean and dry place.