Crimped hair features delicate, zig-zag bends along the hair strands to create body, volume, and texture. It provides a playful yet polished way to style hair for everything from everyday wear to special events. There are many creative options for incorporating crimped hairstyles into your look.
What Is Crimped Hair? 
Crimping involves using heat and pressure to bend the hair into an undulating, wave-like pattern. Special crimping irons with ridged plates push the hair into alternate grooves to make the crimps. The result is hair with lots of flirty texture and movement.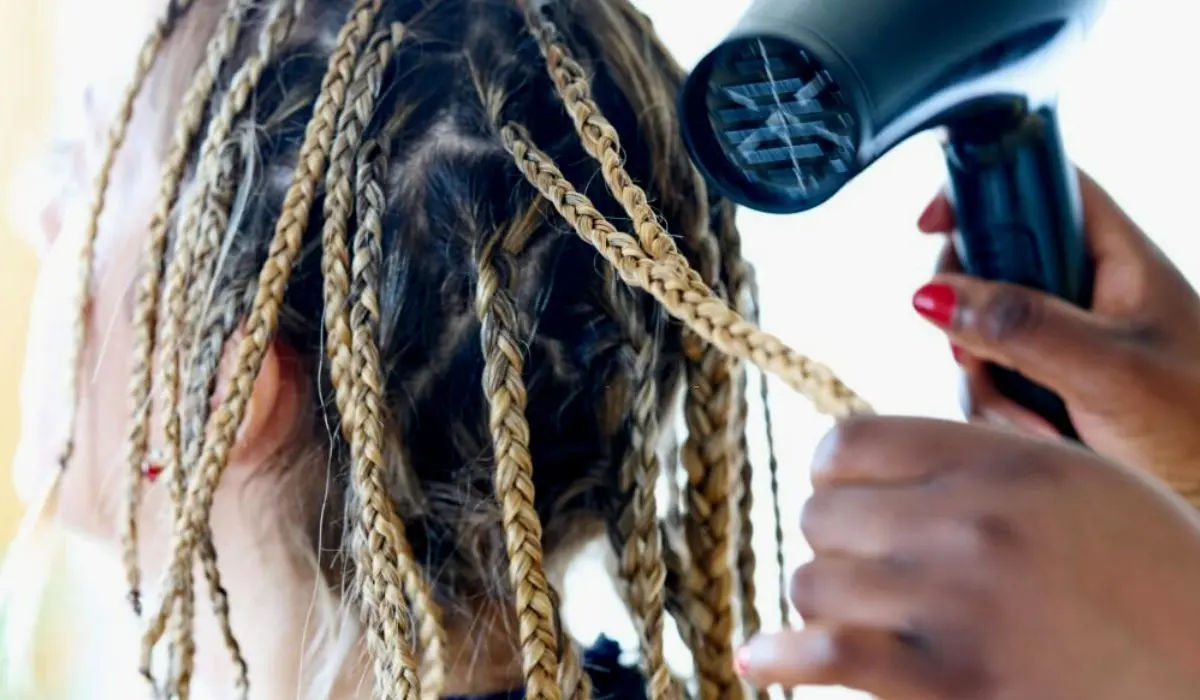 Different Types Of Crimped Hairstyles For Women
? Half-Up Crimp
The half-up crimp involves leaving the hair at the crown and top of the head bone straight. Then, crimp just the bottom half or two-thirds of the hair length for a fun finish. This creates visual interest by blending sleek and textured looks. Smooth hair on top keeps the style polished for work or events while crimped ends provide flirty volume.
? Full Crimp 
As the name suggests, a full crimp entails crimping all of the hair for consistency from roots to ends. Alternate the crimp direction and pattern to cover the entire head with waves. Full crimping works best on medium to long hair as it allows the zig-zag texture to really show through and bounce around the shoulders. Full crimps are great for a night out or maximizing volume on thin hair.
? Subtle Crimp
For a more understated crimp suitable for professional settings, use a crimping iron with larger plates spaced farther apart. Only crimp sporadically, leaving smoother sections in between, for just a hint of wave. Focus subtle crimping along the mid-lengths and ends only, leaving roots sleek. The key is random, scattered crimping rather than uniform zig-zags. This imparts gentle movement without frizz or crunch.
? Polished Crimp 
Creating polished yet voluminous crimps requires sectioning hair cleanly before crimping. Start with 1-2 inch wide sub-sections and crimp each one methodically. Watch crimp alignment to keep the ridges uniform as you work around the head. Smooth each section with a paddle brush after crimping for sleekness with definition. The result is gorgeous crimped hair with loads of body that remains elegant for formal occasions.
? Messy Crimp
Embrace the imperfect crimp for a shaggy, casual texture. Mist hair lightly with sea salt spray before crimping to enhance the messy look. Crimp hair freely using your fingers for random zig-zags rather than using an iron to press uniform waves. Scrunch some pieces after crimping and leave sections loosely waved for an undone finish. Messy crimps pair perfectly with braids, ponytails, and buns.
Does Crimped Hair Look Good? Is It Suitable For Daily Use?
When skillfully executed, crimped hair imparts gorgeous texture and body that absolutely looks glam yet chic for everyday wear. The key is keeping the crimping organized and uniform – random, sloppy crimping can undermine the style. Well-crafted crimps let hair hold its shape while looking touchably soft.
Daily crimping is fine for most hair types if done gently with heat protection. But it does require diligent heat styling that may cause damage if overdone without care. For thin or fragile hair, limit heavy crimping to occasional styling.
Benefits Of Crimped Hair
? Adds enviable body and volume
? Provides texture and flexibility
? Allows experimenting with fun styles
? Creates cute, flirty flair and bounce   
? Offers retro appeal recalling 80's/90's punk
? Gives hair alluring waviness without curls
Risk Factors Of Crimped Hair
? Overuse of hot tools can damage hair  
? Crimping wet hair causes extra breakage
? Can appear frizzy or unkempt if not uniform
? Heat opens follicles causing fading of the color  
? Requires heat protection and deep conditioning
Precautions For Maintaining Crimped Hair
? Always apply thermal protectant spray before crimping
? Crimp on clean, thoroughly dried hair for best results
? Start with lower heat settings to avoid damage
? Use shorter sections and smaller plates for defined crimps
? Alternate the direction of crimp plates to reduce stress 
? Let crimps cool completely before touching or brushing 
? Set crimps with hairspray to increase longevity
? Use leave-in treatments to boost moisture
? Deep condition weekly and get regular trims for health
Conclusion
Well-executed crimped hair exudes a playful personality with edgy overtones while maintaining polish. With the right tools and techniques, crimping allows creative expression through hairstyling.
Consider heat protection needs and hair condition to determine suitable crimping frequency. Mastering this nostalgic trend results in salon-worthy texture and volume for a contemporary beauty boost.
Read More:- What Is Eyebrow Slit? Are Eyebrow Slits Attractive For All?
FAQs
Q: How long do crimped styles last?
A: Crimps may last 3-5 days if the hair is not washed. Heat protection spray preserves them better.
Q: Does crimping work on short hair?
A: Yes, crimping adds flair to short styles like pixies and bobs. Use small crimping irons for precision on short locks.
Q: What natural hair types hold crimps the best?
A: Coarse, thick, and wavy hair help crimps hold longer. Fine, dry hair may not maintain crimps as well.
Q: Is crimping damaging for bleached or color-treated hair?
A: It can be more damaging due to already compromised texture. Use lower heat and deep conditions to reduce stress.
Q: Can you crimp synthetic hair extensions or wigs?
A: Yes, high-quality synthetic fibers can be safely crimped on low heat. Avoid crimping lower-quality materials.