With the big resurgence of natural ways to grow lashes we felt the need to update and re-publish a post from last year.
Warning: This post is ONLY for true, dedicated lash lovers. 
As a beauty blogger with my certain experience, there's one question that I see over and over and over again:
"How can I grow my eyelashes?"
While WINK seems like an easy answer, since I am one of—if not the top lash and brow writers in the world—I want to set the record straight: you're basically stuck with whatever number of lashes you're born with. You cannot force your body to create more.
However, you can encourage your body to grow longer lashes, by lengthening the lash cycle, and you can encourage your lashes to look fuller—both by feeding them properly so that as many lashes as possible are growing at once and with lash products—and you can make them become stronger, so that they'll stay in longer.
That is how you get fabulous lashes, ladies and gentlemen, and I know how to do all of the above, so let's dig into it.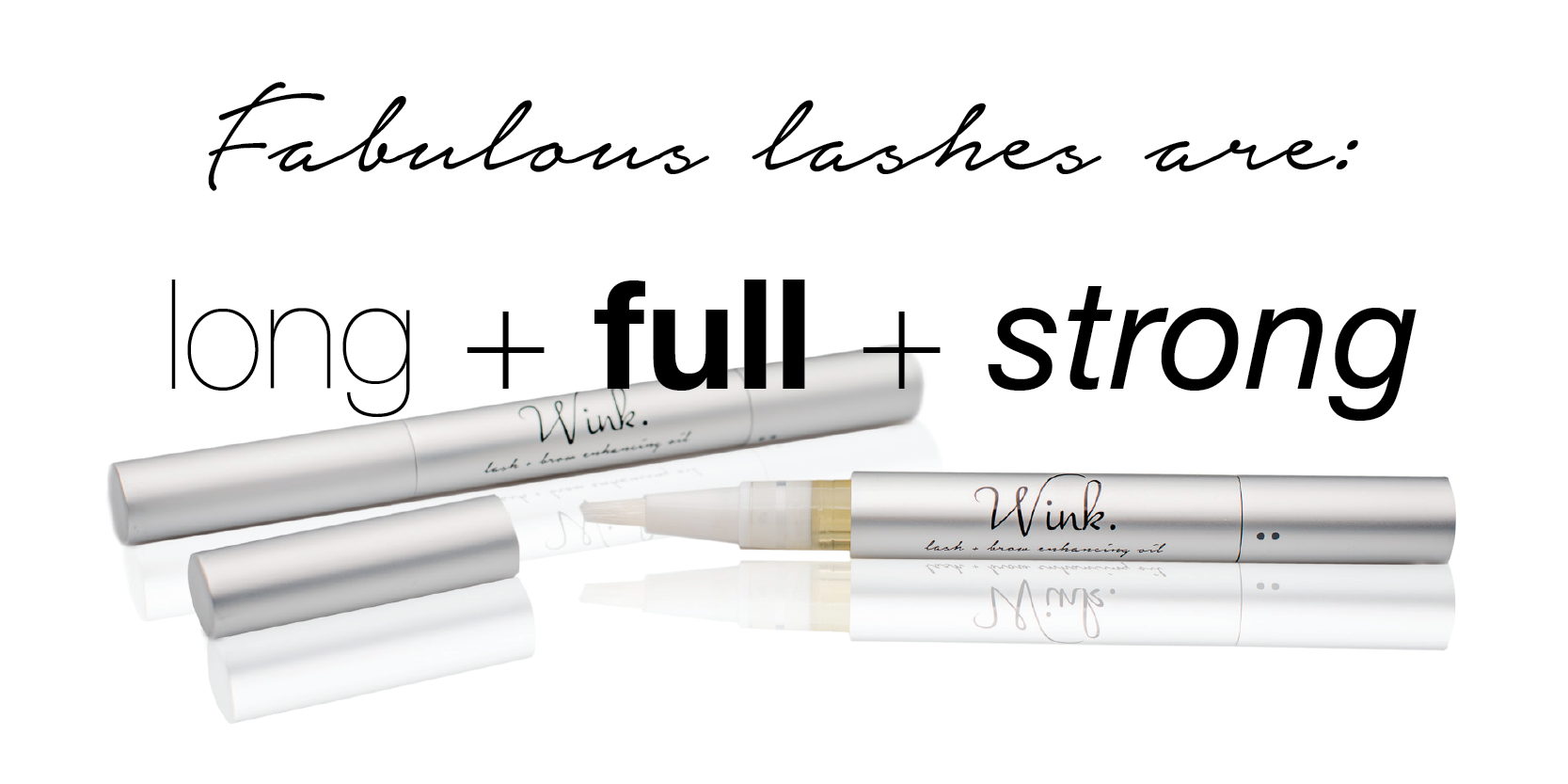 If you're dealing with sudden or rampant lash loss, if might be a better idea to check out one of my articles on madarosis (eyelash losh), here or here.
Step 1: How to Grow Longer Lashes
Getting longer lashes is quite the task. That's because while there's at least one proven method for getting longer lashes, we're still not entirely sure how and why it works. We just know that it does.
The only way to get longer lashes is from the prescription eyelash enhancer Latisse.
Latisse began as a medical eyedrop for those with glaucoma. One weird side effect was that it made users' lashes really long and sometimes darker, too. What's even weirder (to me) is that when the company who made this drug went to file for the cosmetic product Latisse, the FDA approved it, even though they basically said "we know it works, but we're not sure how."
We know that Latisse is made up of the prostaglandin analog bimataprost, and bimataprost is not without it's side effects (including darkening of the iris, darkening of the skin around the eyes, and depletion of fatty deposits—which you need—around the eye). Most users just report stinging or redness, but still, Latisse got in trouble with the FDA for underreporting the severity of previously said side effects in their marketing materials for the product. Also important to note that since Latisse is a drug you must have a doctors prescription. The average cost is $120 a month.
In other words, it CAN and WILL give you very long lashes, but at what cost?
So that's one way.
Another way is to use a peptide-based lash enhancer, like Revitalash, to lengthen lashes. While the FDA cannot and will not approve a non-drug lash enhancer, research points to the fact that peptides can increase lash growth (source). The average price of Revitalash is $98.00.
Step 2: How to Get Fuller Lashes
Fuller lashes can be achieved in two ways: with lash vitamins and with makeup.
But Megan! We just talked about lash enhancers! Not again!
(Am I right?)
Okay, but peptides and prostaglandins are different from lash vitamins, specifically essential fatty acids (yes, this is where my product comes in).
While the internet is rife with claims about coconut oil doing anything and everything, this is actually not one of those instances. That's next. (spoiler alert!)
Fuller-looking lashes can be achieved when all engines are firing. In other words, your body needs to be producing enough natural prostaglandin on its own to encourage your natural lashes and brows to grow. First, to the natural fullness.
How to Naturally Increase Lash Fullness
With hormonal fluctuations, stress, habits, etc. well.. sometimes things get off course.
An essential fatty acid based lash enhancer is a great way to give your lashes the food that they need to grow properly and full express themselves. WINK—my product—is one of those options that I stand behind 110%.
WINK has an awesome balance of omega 3:6:9–and even some omega 5—fatty acids, mixed in the same proportions that our ancestors ate in their diets–which is waaaay totally different than what we eat today—so that our bodies can properly produce prostaglandins on their own. And instead of eating these fatty acids, WINK helps you put them directly on the area that needs help—which is how prostaglandins work, anyway. They're local.
Oh, also? Squalane, from olive oil, which is like a drug carrier for the essential fatty acids – except that it's 100% organic and naurally derived. In fact, the entire WINK formula is organic, vegan, and cruelty-free.
The bonus is that EFAs can boost lash length slightly, so if you're looking for an all-in-one lash enhancer, WINK might be the ticket. WINK  is $40 per tube and you can use it on your lashes and brows.
Do I really need to say more? Make sure to pick some up when you're done reading.
How to Increase Lash Fullness with Makeup 
Onto the makeup! Well, this is pretty easy in my opinion. I test mascaras, lash primers, and the like all the time, and all I can say is:
Bobbi Brown Lash Curler + Lancome XL Cils + Better Than Sex Mascara
There is not better combo.
If you buy the travel sizes (which I always suggest, and linked above), that's just $25 for ~3 months of lash makeup. The lash curler is also $25 and will last you forever.
Here's my tutorial on how to curl lashes the right way, and here's my tutorial + review on how to use better than sex mascara properly. Enjoy!
Oh and please, remove your makeup gently.
Step 3: How to Get Stronger Lashes
When I hear "stronger hair" I always think about Pantene commercials and roll my eyes like.. yeah right.
But actually coconut oil has been shown to greatly improve the strength of hair. Its high stearic acid content makes gives it low stearic hindrance (sounds like a repeat, but it's not, stearic acid has great stearic chemistry), which means it can easily enter the hair shaft—and in this case, the lash hair shaft.
Use virgin, cold-pressed, hexane-free coconut oil on lashes 2-3x a week for overall stronger lashes, which will help them stay longer and resist damage due to makeup application and removal, as well as your normal day-to-day wear and tear.
Takeaways: Here's Your Lash Routine, Ladies!
Longer, fuller, stronger: that's your new lash mantra.
As for how to fit it into your life, here's what I'm suggesting:
Morning: After washing your face, use Latisse or Revitalash. Wait 10-15 minutes before applying makeup. Curl lashes, apply 1-2 layers of XL Cils, apply 2-3 layers of Better than Sex.
Night: Use coconut oil to gently remove your makeup (better if done after showering or in the shower, to make the makeup removal extra gentle). Wait 20-30 minutes. Apply WINK to the lashes. Gently massage in (optional).
Repeat every day for 8-12 weeks and trust me—there will be a whole new you staring back in the mirror.
And report back when you do!
Gentle Reminders: Thanks for reading! If you want to continue seeing content like this, scroll to the top right, enter in your email and click subscribe. This blog contains affiliate links. Clicking on them or purchasing through them is a great way to say "thank you" for the content!
Get Your Perfect Lash Regimen Started Today: