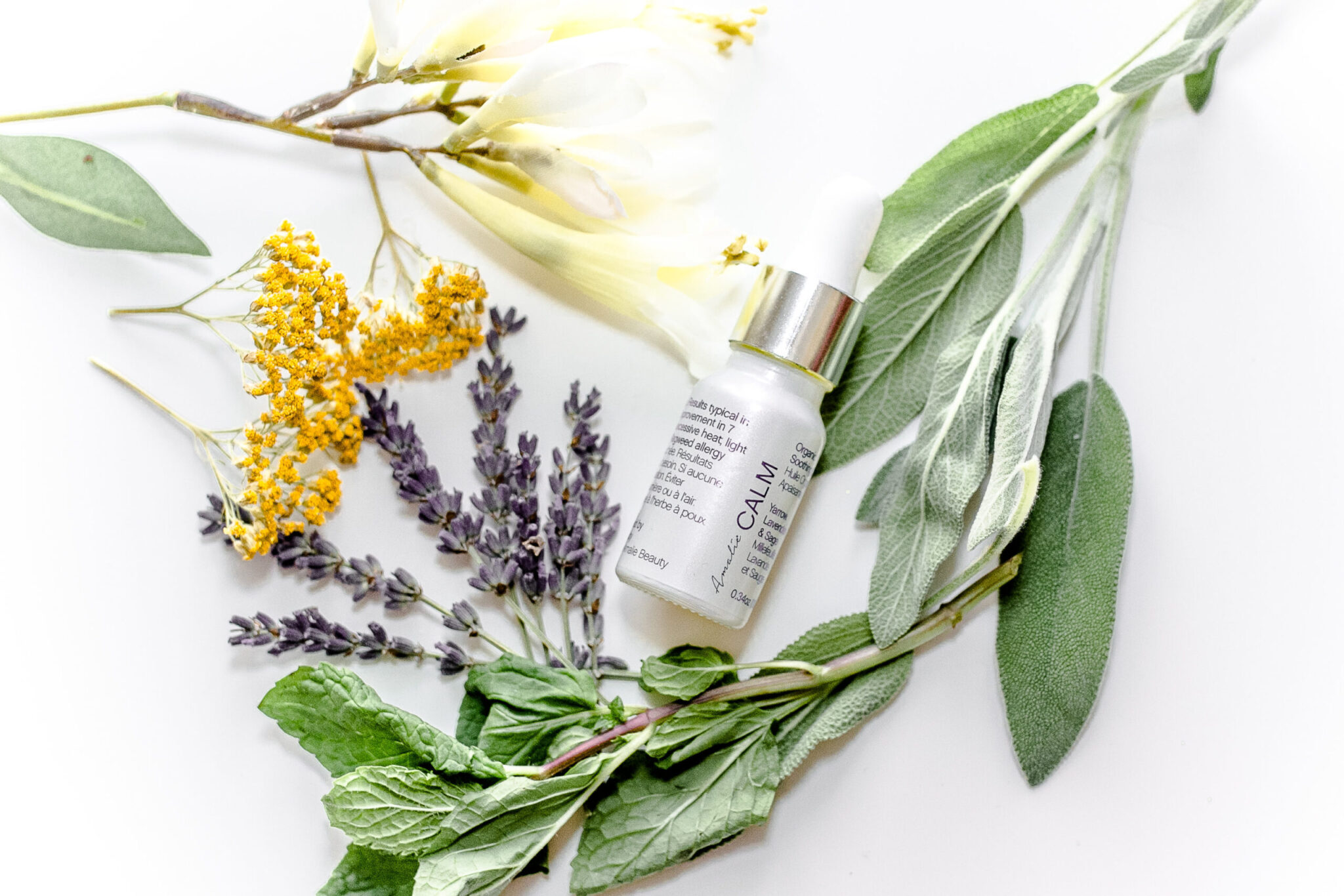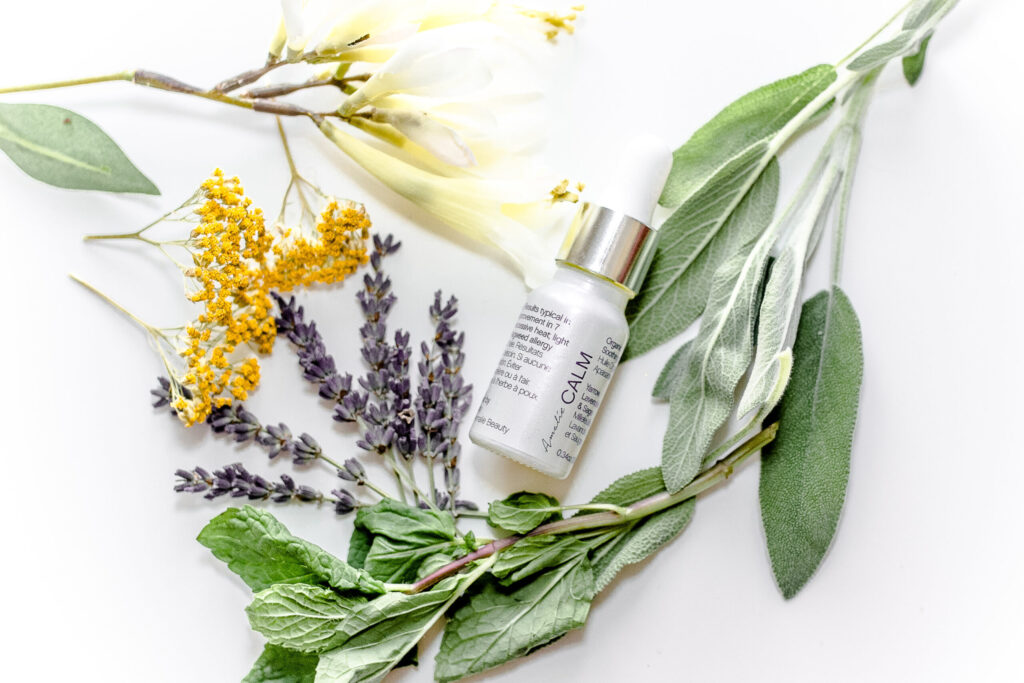 During the winter months one of the largest skin issue is inflammation and skin irritation. This makes sense because your skin may be drier from cold weather and frosty winds. Want to learn more about the causes and remedies of winter skin irritation? We like this post from medicalnewstoday.com. It can be hard to find an organic option that will sooth sore skin – enter CALM Organic Soothing Oil.
What is CALM?
CALM is a handcrafted organic oil & a natural remedy for reducing redness & irritation associated with eczema, dermatitis & other inflammation or redness.  CALM is an anti-inflammatory, calming oil for anywhere & everywhere on the body where one is experiencing inflammation, redness, or general irritation. Yarrow, the main ingredient, exhibits anti-inflammatory properties retorted to the content of flavonoids & sesquiterpene lactones in the material. Yarrow contains a flavonoid called chamazulene that inhibits the production of leukotriene, which causes inflammation signals to occur in the body. Next in the formulation comes the lavender flower, which reduces redness and inflammation – the main side effects / symptoms of dermatitis and eczema. Additionally lavender has wound-healing powers. Third on the list is squalane oil. In fact, it's about 30% of the formulation. Squalane's amazing ability to quickly, safely and effectively penetrate the skin —and bring active ingredients along for the ride. If you want to read more about all of the ingredients and how they work together to heal your skin check here.
This beauty oil is:
100% Organic
Vegan
Cruelty- Free
Free of Soy, Corn & Gluten
Paraben Free
Sulfate Free
Handmade in America 
Recyclable (packaging)
Like all Amalie beauty items, product ingredients are listed and all other product details are completely transparent.  Each ingredient is purposefully chosen to help sooth and protect your skin.
Ingredients: Organic Jojoba (Simmondsia Chinensis) Oil, Organic Squalane (from organic olives), Organic Yarrow (Achillea Millefolium) flower Extract**, Organic Lavender (Lavandula Angustifolia) Extract**, Organic Sage (Salvia Sclarea) Leaf Extract**, Organic Spearmint (Mentha Spicata) Leaf Extract**, Organic Honeysuckle (Lonicera Japonica) Extract**. **Denotes handmade fresh ingredient extracts.
To try Calm Organic Soothing Oil and get 20% off  use promotions code: NEWBIE for a one time purchase.
In summary, CALM Organic Soothing Oil is the perfect solution to sore winter skin. it's also something you want to have in your beauty stash for skin redness, inflammation or redness. 
Gentle Reminders: If you liked this type of content and want to see more, scroll to the top of the page, enter your email in the right hand column, and click "subscribe." To share with friends, use the social sharing icons below. This blog contains affiliate links; both clicking on and purchasing through links help pay for this content.