Face masks have become an integral part of our skincare routine. They provide intense nourishing and hydrating benefits to the skin. Face masks help to remove dead skin cells, dirt, oil, and other impurities from the skin. They also deliver active ingredients deep into the skin to revive dull and tired-looking skin.
Choosing the right face mask according to your skin type is crucial to get the desired results. In this article, we will discuss the 7 best face masks for different skin types and how they can help nourish dead skin cells.
7 Best Face Masks For All Skin Types
Here is the list of the seven best face masks for all skin types that could improve & nourish dead cells on the skin: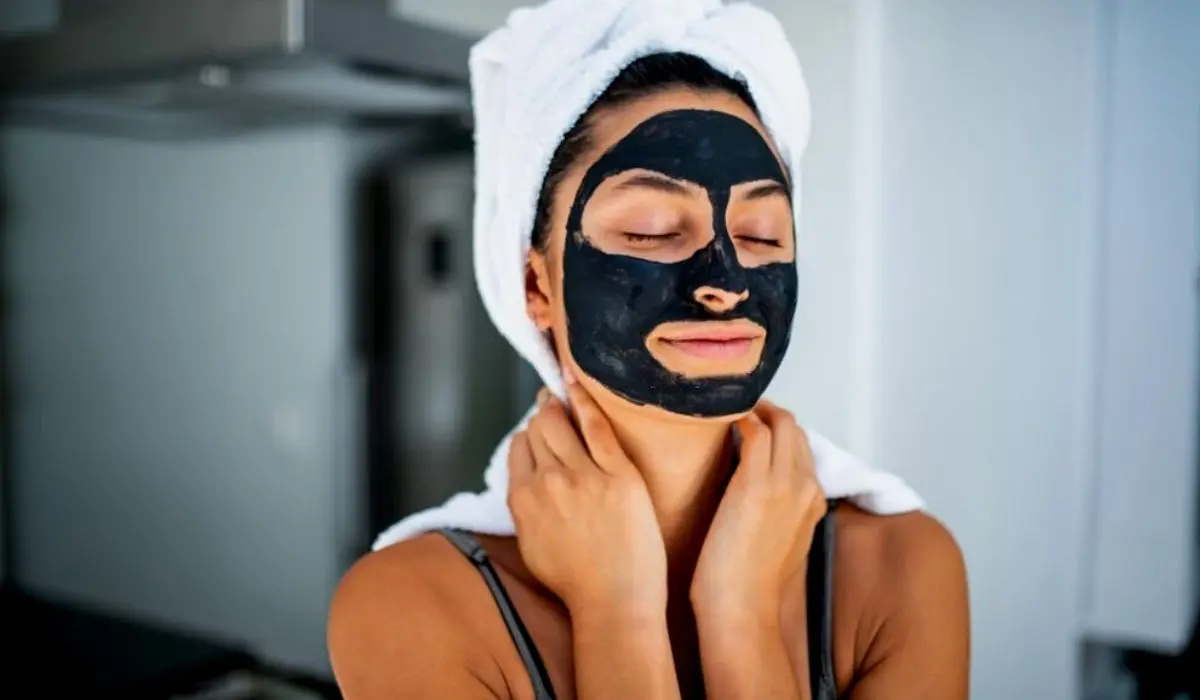 1. Clay mask for oily and acne-prone skin
Clay masks are best suited for oily and acne-prone skin types. The clay helps to absorb excess oil from the skin and deeply cleanses clogged pores. It also helps to dry out existing blemishes and acne. Some of the best clay masks include:
◼ Aztec Secret Indian Healing Clay Mask
◼ L'Oreal Paris Pure Clay Mask 
◼ Innisfree Super Volcanic Pore Clay Mask
2. Charcoal mask for oily skin  
Charcoal masks also work great for oily skin. The charcoal draws out dirt, impurities, and excess oil from clogged pores leaving the skin clean. Some recommended charcoal masks are:
◼ Biore Charcoal Self-Heating One Minute Mask
◼ The Body Shop Himalayan Charcoal Purifying Clay Mask
◼ Sand & Sky Australian Pink Clay Flash Perfection Exfoliating Treatment Mask
3. Hydrating gel mask for dry skin
Gel masks are light, non-greasy, and get easily absorbed into dehydrated skin. They provide intense hydration making skin look plump and healthy. Some hydrating gel masks for dry skin include:
◼ Neutrogena Hydro Boost Hydrating 100% Hydrogel Mask 
◼ Laneige Water Sleeping Mask
◼ Tatcha Luminous Dewy Skin Sheet Mask
4. Brightening mask for dull skin 
Brightening face masks contain skin-illuminating ingredients like vitamin C, licorice root extract, niacinamide, etc. They effectively brighten a dull complexion and even out skin tone. Some rejuvenating brightening masks are:
◼ Youth To The People Superberry Hydrate + Glow Dream Mask with Vitamin C  
◼ OleHenriksen PHAT Glow Facial Mask
◼ Origins GinZing Refreshing Eye Mask to Brighten and Depuff
5. Calming mask for sensitive skin
Sensitive skin needs gentle face masks made with soothing botanical ingredients like aloe vera, chamomile, oats, green tea, etc. These calming masks hydrate sensitive skin without causing irritation. Some options are:
◼ Aveeno Soothing Oat Cleansing Balancing Mask for Sensitive Skin
◼ Paula's Choice CALM Redness Relief Repairing Serum
◼ First Aid Beauty FAB Pharma Arnica Relief & Rescue Mask
6. Exfoliating mask for dull skin
Exfoliating masks buff away dead skin cells, unclog pores, and reveal brighter, smoother skin. Look for masks containing AHAs like glycolic, lactic, or salicylic acid. Some rejuvenating exfoliating masks include:
◼ The Ordinary AHA 30% + BHA 2% Peeling Solution
◼ Peter Thomas Roth Pumpkin Enzyme Mask Enzymatic Dermal Resurfacer  
◼ Dermalogica Daily Superfoliant Exfoliant
7. Sleeping mask for overnight skin repair
Sleeping masks provide nourishment throughout the night to wake up to hydrated, healthy skin. They don't need to be washed off. Some sleeping masks that deeply repair skin overnight include:
◼ Laneige Water Sleeping Mask
◼ Glow Recipe Watermelon + AHA Glow Sleeping Mask
◼ Summer Fridays Jet Lag Mask Overnight Mask
Benefits Of Face Masks
Face masks offer multiple benefits for the skin such as:
◼ Deep cleansing – Face masks help to dissolve oil, impurities, and dirt from pores. Clay, charcoal, and mud masks are great cleansers.
◼ Exfoliation – Face masks with AHAs or enzymes provide chemical and physical exfoliation by sloughing off dead cells. This reveals a brighter and clearer complexion.  
◼ Hydration – Gel, sheet, and cream masks deliver intense hydration and make skin supple. They replenish the moisture levels of dry skin.
◼ Calming irritation – Masks with soothing botanicals calm inflammation, redness, and sensitivity of irritated skin.
◼ Brightening – Vitamin C, licorice extract, and other antioxidants in masks even out skin tone and illuminate dull complexion.
◼ Anti-aging – Anti-aging face masks contain peptides, retinol, and stem cells that reduce fine lines, wrinkles and boost collagen. 
◼ Healing blemishes – Antibacterial ingredients in masks help to dry out and heal acne, whiteheads, and blackheads.
◼ Relaxation – Applying a face mask is therapeutic and provides relaxation. The hydrating and cooling effects soothe stressed skin.
Related:- Cucumber For Skin Whitening – Benefits & Uses
Is Face Mask Suitable For Daily Use For All Ages?
Face masks provide concentrated ingredients in a short amount of time to treat skin concerns. However, using them daily may not suit everyone. Here are some guidelines on face mask use as per age:
◼ Teenagers: Teens with oily acne-prone skin can use clay masks 2-3 times a week. Others can use hydrating and brightening masks 1-2 times a week.
◼ 20s: Twice a week usage is enough in the 20s unless the person has specific skin issues like recurring acne or dry skin.
◼ 30s: In the 30s, signs of aging like fine lines begin. Vitamin C, collagen, and hydrating masks 2-3 times a week help to nourish mature skin.  
◼ 40s & beyond: More intensive masks with anti-aging ingredients, AHA exfoliants, and deeply moisturizing formulas can be used 2-3 times a week in the 40s.
While daily face mask use is not recommended for all ages, those with very dry skin, acne breakouts or mature aged skin may benefit from more frequent usage after consulting a dermatologist. Using nourishing face masks suited for your skin type 1-3 times per week delivers the best results.
Conclusion
Face masks are a quick yet effective way to address different skin concerns. Choosing a mask tailored specifically for your skin type ensures maximum results. Oily, acne-prone skin benefits most from clay and charcoal masks while dry skin needs hydrating gel masks. Mature, aging skin requires anti-aging and exfoliating masks.
Sensitive skin needs calming masks with botanical ingredients. Using masks suited for your skin effectively cleanses pores, exfoliates, hydrates, and nourishes skin cells. Indulge in masks 1-3 times per week depending on your age and skin's needs to reveal beautiful, glowing skin.
Read More- What is Face Yoga? How To Do It Properly?
FAQs
1. Can I use a face mask daily?
It is not recommended to use face masks daily. Using masks once or twice a week is enough for most skin types. Only people with very dry skin, acne breakouts, or mature skin may use specific masks daily after consulting a dermatologist.
2. How long should a face mask be kept on for maximum benefits?
Face masks should be kept on for 10 to 15 minutes. Clay masks that help absorb oil can be kept for 15-20 mins max. Sheet masks deliver moisture in 10-15 mins. Keeping masks longer may cause skin irritation.
3. Should face masks be used before or after cleansing the face?
It is best to apply face masks after cleansing and toning the skin. This allows the skin to better absorb the nutrients. Use masks before applying serums, moisturizers, or makeup.
4. Is it okay to use different types of face masks in a week?
Yes, you can definitely use different masks during the week to target specific skin concerns. For example, use a clay mask twice a week to control oiliness and a hydrating mask once a week for moisture.
5. How to choose the right face mask for your skin type?
The key is to identify your skin's main concerns – oily, dry, dull, or sensitive skin. Then choose a face mask formulated specifically to treat that skin type for best results.