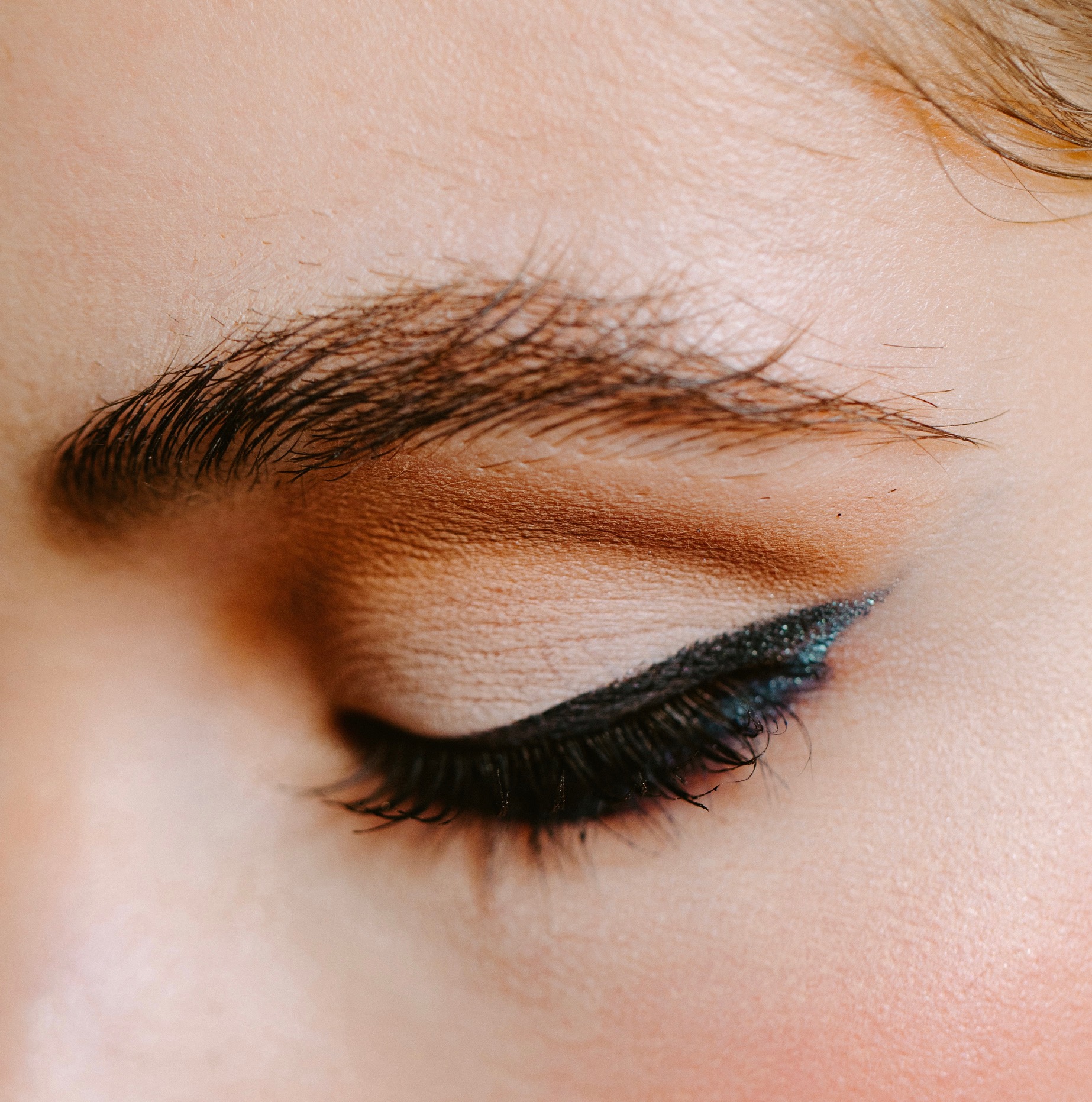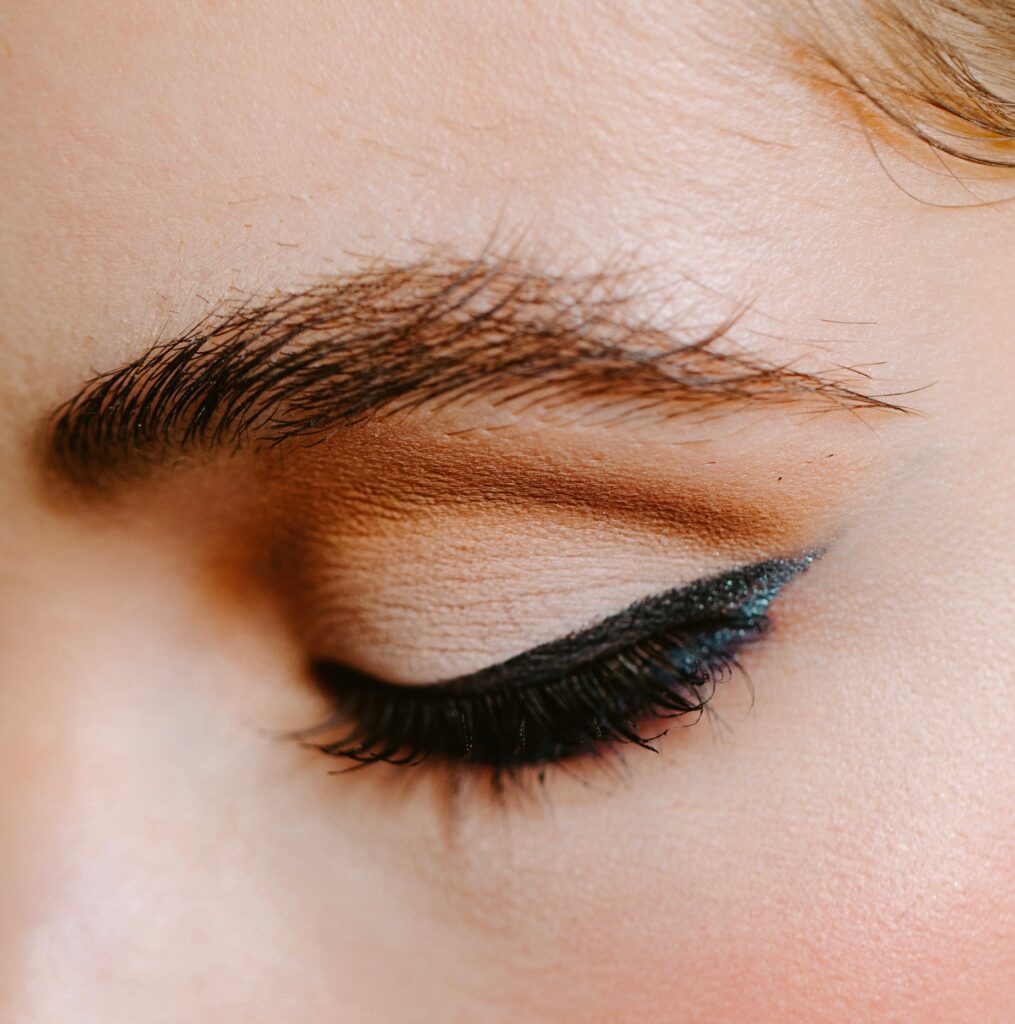 Staying contemporary without looking forced or spending a fortune can be a challenging mission. We have researched the top 3 fashion and beauty trends that we feel are in style but also approachable for this Fall. These picks will also be easy on your wallet and last for more than one season. Let's get into the details. 
Make Up Trends
Barely There Makeup
As always, clear, healthy looking skin is always fashionable. Instead of moving to thick concealers and foundations opt for skin tints and lightweight formulas. The barely there makeup trend has been popular for 3 years and counting and I personally hope it never goes away. The idea is to look natural but be comfortable. This look can be achieved by addressing anything that concerns you like freckles or under eye circles but still keeping your overall look light and fresh with lightweight coverup and foundation. There are hundred of tutorials on line to learn how to get the barely there makeup look. Tip: If you don't want to invest in a new lighter foundation try blending a few drops of a quality beauty oil, like SHINE Brightening Facial Oil, with your foundation. This will add a glowing effect and make your foundation lighter. If you want to try SHINE Brightening Facial Oil click here and use promotions code: NEWBIE for a 20% discount,
Burnt Blush and Lips
We don't remember seeing this trend for fall in the past and we feel like it could work for many skin tones. The idea is to get that sunset or fireside glow to your skin and lips during the day. To do this you should seek a burnt blush color and apply it gently to the apples of your cheeks. You can also try applying it across the bridge of your nose and under your eyes but babe sure to blend it in fully. A little goes a long way in these areas. As for the best blush and lip shades; consider brick, terra-cotta and peachy hues. Its time to channel the changing leaf colors. This look is also called the burnt blush look and it is all over TikTok right now. If you want to learn more about it check this post from byrdie.com.
Jewel Tone Eyes
Jewel tone eye shadows, liners and mascara look dramatic and elegant. Pinterest has, literally, 900 jewel tone eye makeup looks. Try this look for your special events. If you're not sure how to move forward, we like this post from L'Oreal which gives advice on the best shades for your eye color as well as how to apply shadow, liner or mascara.
Fashion Trends
Fashion is fickle so we have chosen three key trends that will be easy to integrate into your current wardrobe. We also chose fashion items that are likely to last for years to come so you'll be making good investments. You'll be amazed how just a few additional pieces will update your look. 
Comfortable Shoes
Thanks to COVID women are getting used to more comfortable clothing and shoes as a result the new trend is comfort. Experts don't expect the comfort trend to change so it's a good time to get or pull some of these shoes and boots out of your closet.
Boots – You can't go wrong on this trend. Wether you like ankle boots, rider boots, cowgirl boots, Doc Martin style boots or anything in-between; they all work. The key to this trend is to find something comfortable that you will wear on multiple occasions. Ask yourself, "where will I wear these?" and if it's more than one place, like work, then its a good purchase.
Clogs – Yes, clogs. The wooden kind you may have worn in middle school are back. They are popular because a good clog is super comfortable to wear. We recommend spending money on a good pair if this is a trend you're considering. Your feet will thank you for getting a pair that is sculpted to your feet.
Thick Sole Loafers – If you can imagine a Doc Martin type shoe sole on a loafer then you understand the new trend. Thick sole shoes are being driven by women because they are super comfortable. You can wear these with skirts, jeans, trousers and even dresses.
OverSized Shirts & Shackets
An oversized corduroy or jean shirt with a white tank underneath is totally on trend. You can leave your shirt open or tuck the front in and leave the back long. You may even be able to "borrow" one of your boyfriends or husbands shirts. An oversized shirt will be warm and allow you to layer plus or minus as needed. 
The second large trend is shackets. This is basically what happens if a shirt and jacket get married. They are oversized, cozy and stylish. This is a wise investment for Fall and Winter. You can get an inexpensive one just about anywhere. They range from solids to plaid prints and everything in-between. Shackets have been popular for a couple of years but honestly I can see hanging onto it for years. Its perfect for outdoor hikes, camping or just a bar-b-q in the fall.
Pleather & Leather
This is an easy trend to incorporate. Feel free to purchase real leather or pleather; both are in style. A touch of the leather goes a long way.  If you're daring you can get a leather corset or for a more mainstream look try a pair of leather pants. You may even have a leather jacket in the back of your closet you can use. Be sure the style of the jacket is still in and if so you can use it next time your out and about. Tip: Try going to your local Goodwill or a thrift store and purchase something used. You'll be helping the environment while updating your wardrobe. You will also have a one of a kind piece others will likely admire.
In summary, you can stay on trend by making just a few additions to your wardrobe and makeup. Wether you buy something new, purchase used clothing or up-cycle something old you'll be ready for fall in a flash.
Gentle Reminders: If you liked this type of content and want to see more, scroll to the top of the page, enter your email in the right hand column, and click "subscribe." To share with friends, use the social sharing icons below. This blog contains affiliate links; both clicking on and purchasing through links help pay for this content.