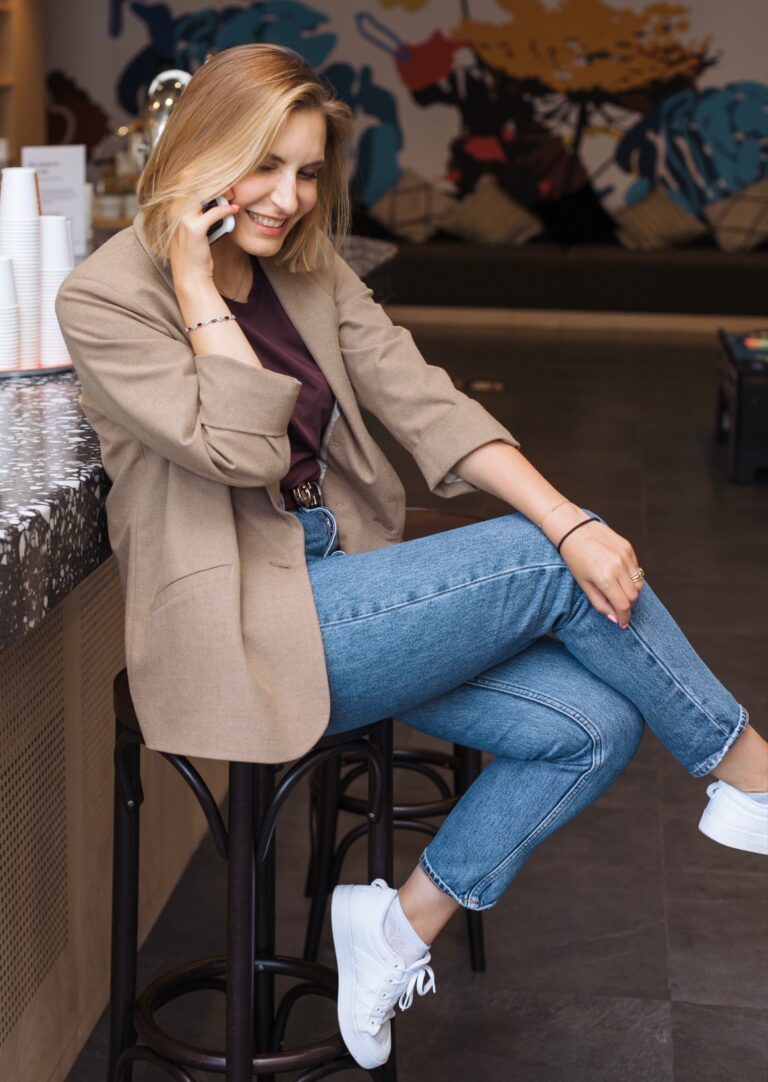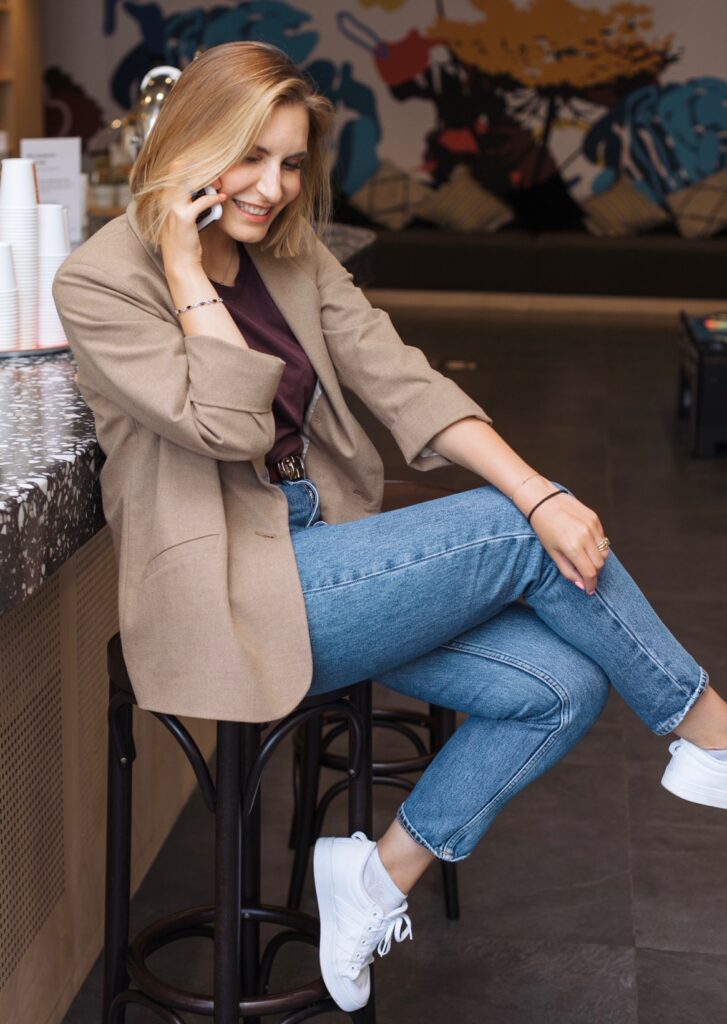 Holidays can be packed with emotion and stress so we searched to find some of the best clothing styles and beauty trends to help give you confidence and look your best.
Wearing the "right" thing can give you confidence and allow you to focus on your friends and family over Thanksgiving. Of course, you should wear whatever you want but if you'r meeting new people and want to be sure to be on trend we searched out some key tips to keep in mind. 
Clothing Trends
We'v e chosen a few of the top fashion trends that can take you from a Friendsgiving to a major family gathering.
Wide Leg Pants – Skinny jeans are off trend and wide leg trousers are back in. If your like me you may have some of these in the back of your closet that you can pull out and wear with a cute sweater or blouse. You can pair these with boots, heels or ballet flats. This ensemble is a step up from jeans and will make you look put together without looking like you tried too hard.
Classic Blazer & Jeans – This is perfect for weather that changes. The layering of the jacket allows you to look smart while also having the ability to take it off if the weather is too warm. Once again, you can pair the blazer with a sweater or a cotton blouse. Your choice of shoes can dress the outfit up or down. Choose flats, boots or high heels to finish off the look.
Maxi or Midi Length Skirt with Layered Cardigan – The maxi length skirt is elegant and flattering on all body types. The newest trend is a satin slip skirt. You can pear this with a lovely soft cardigan or an oversized sweater. The final result is a look that is upscale but still cozy.
Tip: We don't believe beauty and fashion has to hurt. No trend is worth being uncomfortable all day. Be sure the clothes you choose feel good on and have some room for extra servings of pie.
Makeup Trends
There are lots of dramatic makeup trends but we have chosen three that are more mainstream and will take you from a formal Thanksgiving event as well as a casual holiday get together.
Glossy, Dewy Skin – We like this look because healthy, glowing skin is always in style regardless of your age or event. If you want to learn more about how to get the dewy look in the winter months we recommend checking out this post from vogue.com.
Soft Pink or Pumpkin Pie – Pink is still hot and you can make it work when choosing lip, blush and eye color options. You can also chose makeup that is in the more traditional pumpkin pie color scheme. 
A few tips when choosing your makeup:
A little goes a long way with either of these makeup color ways. 
We recommend if you have pale skin or are a red head leaning into the soft pinks. These shades will complement your complexion the most while darker pumpkin pie shades could look over dramatic.
Take the time to find the perfect autumn makeup. Shades can range from orange, to dusty rose to chocolate and bronze. What you'r looking for is that warm glow you get when you'r sitting next to a fire. 
Natural Hair or Versions of Ponytails – I for one am so glad that natural hair is still in. This means if your hair is naturally curly or you have a wave in it you should celebrate that vs try to have stick straight hair. Washing and air drying your hair with some setting gel can give you a polished and fresh look. If you want to do something new with your hair ponytails and variations on ponytails are an easy and stunning option. You can chose a sleeked back pony tail, a half up ponytail or one of literally hundreds of options. If you'r looking for inspiration, we like this post from thetrendspotter.net.
In summary, with a few tweaks, your Thanksgiving can be carefree, fun and stylish. Check your closet, pull out your makeup stash and try some updated options.