Are you a makeup artist or a makeup lover? Are you a newbie in makeup and looking for the perfect way to do the waterline technique? If so, you've landed precisely where you need to be. 
After mastering the technique of perfectly applying an eyeliner, every makeup enthusiast should try the waterline eyeliner technique.
The waterline technique is difficult, and you need to be pro as it involves lining the inner rims of the eyes. And it is one technique everyone wants to master; after all, who doesn't like sultry, dramatic, intense eyes that will stand out in the crowd?
So in this guide, we'll discuss everything from choosing the right products to the tips for applying liner and so on, so you can become a pro in applying the waterline eyeliner technique.
Some Basics To Remember!
Before diving into the whole application technique, you need to have some basic yet important things cleared in mind. So here are some basic things you should remember: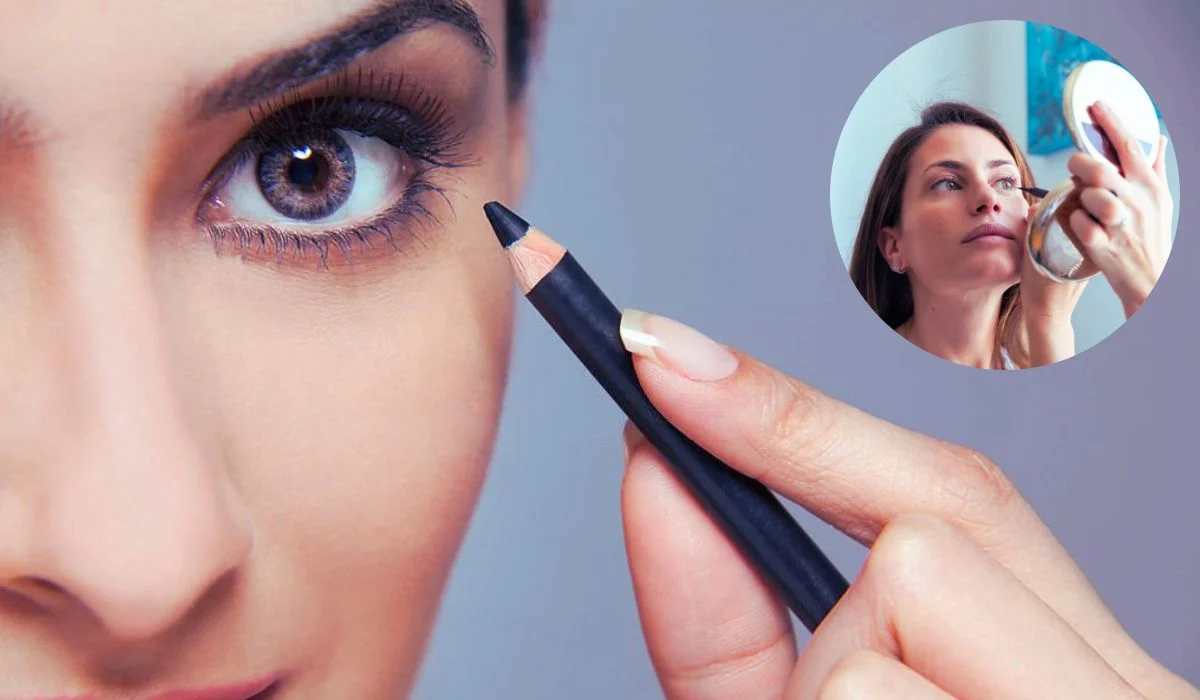 Choose What Is Right!
Before going for any makeup technique, style, or whatsoever, you must know everything about it, and to perfect it, you must know what products you need to do it with. 
So, it is very important to choose the right products and the right products to go with our waterproof eyeliner or gel eyeliner that will have a creamy texture. Such eyeliners are vital to the perfect application of such technologies as they are created to withstand moisture and have a better grip on the waterline.
And also, while choosing such eyeliner, remember to choose the right shade that compliments your eye color, skin tone, and style. If you want a more dramatic look, black and brown will go perfectly, but if you want to look brighter and more awake, going for nude or white colors will be a wise choice. 
Prepare Your Eyes
To have a perfect look, and shameless application, wash your face thoroughly to get rid of dirt or any makeup residue. Also, before applying anything, ensure your brushes and stuff are properly cleansed. You will not have anything happen to your eye because of dirty tools. Thus, your safety is in your hands.
Washing your face, hands, and tools properly keeps you on the safer side and away from having any eye infections. Also, if you wear contact lenses, remember to wear them before applying the eyeliner to prevent smudging later. 
Here are some basic things that most people forget. Once you remember all of this, you are ready for the application process.
How To Apply the Waterline Eyeliner Technique?
Now that you are ready to apply the eyeliner, we have listed down the steps toward having a flawless waterline eyeliner look: 
1. Tilt your head slightly and gently pull down your lower eyelid with one hand, exposing the waterline. This step will help create a stable surface for applying the liner.
2. Hold the eyeliner pencil or brush at a slight angle with your other hand, positioning it close to the lash line. Start by applying the liner from the outer corner of the eye and move towards the inner corner. Use short, feathery strokes to ensure even coverage.
3. Apply the liner sparingly, building up the intensity gradually. It's better to start with a thin line and add more if needed, as excess liner can cause discomfort or smudging.
4. For a smoky effect, gently smudge the liner along the waterline using a small smudging brush or a cotton swab. This step will help soften the line and create a more diffused look.
5. If you're using a gel liner, make sure to work quickly as it tends to dry faster. Keep a small jar of gel liner open nearby to periodically dip your brush and prevent it from drying out during application.
6. Lastly, doing a perfect liner is an art, and you will not be able to do good art if you hurry. Thus, go with the flow and do not rush the process, as the outcome will not be as expected plus, the eyes are delicate areas. They need extra attention; take your time. 
Finishing Touches
To master anything, you need to practice, and so the same goes for this technique. Professional makeup artists have been using this technique for a decade now, but if you want a hang of it, then with these steps, a little help, and constant dedication, you can become a pro in no time. 
So go ahead, try it out, experiment, and remember to share it with the world.