Going to the gym is part of many people's daily routines. However, figuring out what kind of makeup to wear during workouts can be tricky. The right gym makeup allows you to feel confident and put together without worrying about smudging or sweating it off. In this article, we'll explore different makeup styles for the gym and how to make them work for your workout routine.
Makeup For Gym: How It Is Used?
Gym makeup refers to cosmetics that are designed to stay put during physical activity and sweat. The goal is to enhance your natural features while keeping a fresh, put-together look. Gym makeup is formulated to be long-lasting, water-resistant, and smudge-proof.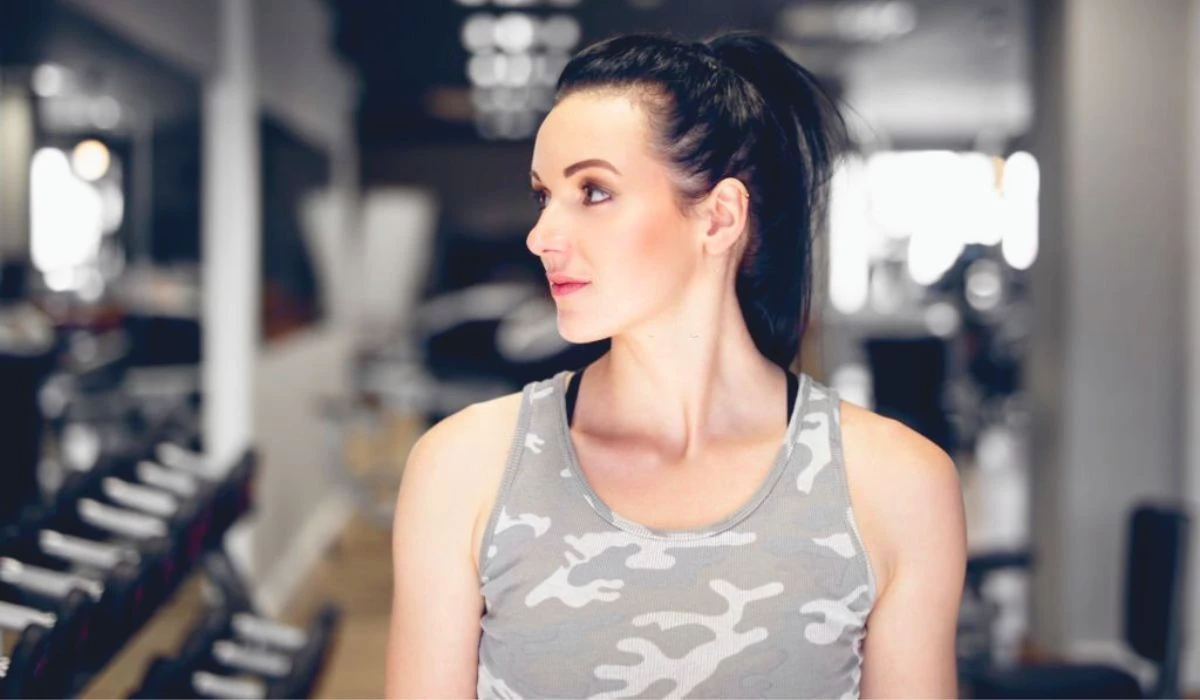 The key difference between everyday makeup and gym makeup is the formulas. Gym makeup uses more waxes and silicones to create a protective barrier on the skin. The ingredients bind to the skin better and do not budge during workouts. Matte finishes are also preferred over dewy looks, as they control shine and last longer.
When applying gym makeup, use mattifying primers and setting sprays to lock it in place. Waterproof mascara and eyeliner are a must to prevent smudging and flaking around the eyes. Use a lip stain or liquid lipstick instead of creamy lipstick, which can transfer easily. Finally, blotting papers can help absorb excess oil and sweat during workouts.
The amount of makeup you wear to the gym depends on your comfort level. Many people prefer light coverage with a tinted moisturizer or BB cream. Others wear a full face with foundation, concealer, bronzer, and highlighter for a flawless gym look. The climate also plays a role – lighter makeup may be preferred in hot, humid weather. Focus on sweat-proof products that suit your style.
Also Check: How to Prep Your Skin for Makeup?4 Skin Care Routine Before Makeup
Different Types Of Makeup Styles For Gym
Here are some of the most popular makeup styles seen at the gym:
Bare Minimum Makeup
This pared-down look focuses on looking fresh and put together. It involves:
Tinted moisturizer or lightweight foundation: Evens out skin tone without feeling heavy
Concealer: Covers blemishes and dark circles
Brow gel: Grooms brows in place
Lip balm: Provides moisture and shine
The minimal makeup look allows your natural beauty to shine through while controlling shine and redness. It's great for low-intensity workouts or those new to gym makeup.
Sweat-Proof Glam
This look combines glamorous makeup with hard-working long-wear formulas designed for the gym. It features:
Primer and setting spray: Keeps makeup in place
Medium coverage matte foundation
Waterproof eyeliner and mascara
Cream contour and highlighter
The sweat-proof glam look lets you rock a full face without having to worry about your makeup budging during an intense workout. Use smudge-proof products to maintain the glam throughout your gym session.
Bold Gym Makeup
Make a statement with vivid, eye-catching makeup:
Bold lip: Try bright red, pink, or purple lipstick
Graphic eyeliner: Create wings or geometric shapes
Fun eyeshadow: Use colorful hues like emerald, cobalt, or hot pink
The bold gym look is for those wanting to turn heads. While it requires sweat-resistant formulas, you can still play with colors and textures for an artistic look.
Gym Makeup For Men
Male gym-goers can also use makeup to their advantage:
Concealer: Minimizes dark circles
Brow gel: Keeps brows in place
Light foundation/tinted moisturizer: Evens out skin tone
Translucent powder: Reduces shine
Mascara and pencil eyeliner: Subtly defines eyes
Male makeup at the gym focuses on enhancing natural features with lightweight products. Correcting, grooming, and defining the eyes and brows helps achieve a put-together post-workout look.
Read More: What Is Toxic Makeup? Essential Things To Know
Benefits Of Makeup For Gym
Wearing the right makeup for your workout offers many perks:
Improves confidence: Looking put together can boost self-esteem.
Controls shine: Matte, sweat-proof makeup keeps oil and moisture under control. 
Hides imperfections: Covers up blemishes, acne scars, and undereye circles.
Makes you photoshoot-ready: You can snap mirror selfies or post-workout photos looking camera-ready.
Stops makeup melting: Water-resistant formulas prevent foundation, mascara, and lipstick from running.
Allows creativity: Gym makeup lets you play with trends like a graphic liner.
Saves time: You don't have to remove and reapply makeup after your workout.
Conclusion
Gym makeup has evolved into its own category that can withstand sweaty exercise. Using smudge-proof, water-resistant products allows you to rock your favorite looks – from bare minimum to bold glam. Experiment to find a gym makeup style that makes you feel confident, put-together, and Instagram-ready for your workouts. The right formulas keep your look locked in place, no matter how intense your fitness routine is.
FAQs
Q: Is it bad to wear makeup to the gym?
A: Wearing makeup at the gym is fine as long as you use formulas designed for exercise and sweat. Look for labels that indicate the products are waterproof, smudge-proof, transfer-resistant, or long-wearing. Avoid heavy makeup that can clog pores and lead to breakouts.
Q: How do you keep makeup on at the gym? 
A: To keep your makeup intact through gym sessions, use a mattifying primer and setting spray. Apply long-wear, sweat-resistant formulas like gel eyeliner, waterproof mascara, and liquid lipstick. Blot oil and touch up powder if needed. Also, tie up long hair to prevent smearing.
Q: Should you wash your face after the gym with makeup?
A: Yes, it's important to wash your face after a workout to remove sweat, bacteria, and built-up products on the skin. Use a gentle cleanser designed to take off long-wear makeup. Double cleanse if wearing waterproof formulas. Moisturize post-cleanse to avoid dryness and irritation.