You put much effort into achieving the perfect makeup look. To quickly get a stunning makeup look, blend your foundation, add contour, swipe on blush, and choose a lipstick color. But what if your makeup is cakey, clumpy, smeared, or shady when you leave the house?
Imagine that before you drive to work each morning, you check your car's tires and fuel level to see if there is enough diesel or gasoline. The same rationale holds for makeup. For a dazzling look and to guarantee that your makeup lasts all day without smudging, it is crucial to thoroughly prepare your skin before applying makeup to the face.
4 Skin Care Routine Before Makeup
Proper skincare lowers the likelihood of blemishes, helps to create a smooth and protected face, and ensures that your makeup is even and flawless. This article will discuss the four skincare routines crucial for preparing your skin for makeup application.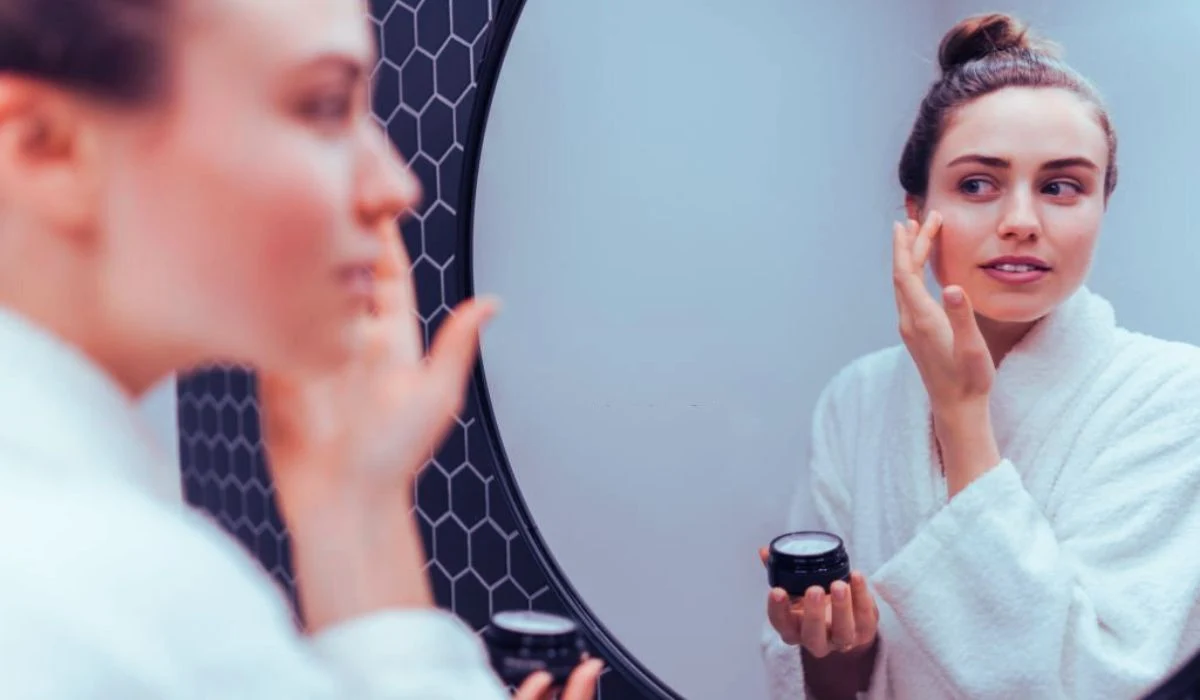 ? Cleansing
Cleansing is the first and the most significant step in preparing your skin for makeup application. Cleansing aids in removing oil, pollutants, and blocked dirt that gathers on your skin throughout the day. First, pick a cleanser that is appropriate for your skin type.
People with dry skin should select a moisturizing cleanser, while those with oily or acne-prone skin should use a gel cleanser. Choose a cleanser, apply it to your face in circular motions, and then rinse it with warm water. Use a fresh cloth to pat your skin afterward. 
? Exfoliation
The second stage is exfoliating the skin. It is vital to remove dead skin cells and smooth the skin so that makeup may be applied. It helps to clear out clogged pores, and dry patches, lessens wrinkles and fine lines, and gives your skin an incredible glow.
Pick a light scrub or exfoliating cleanser for this procedure, depending on your skin type. Apply an exfoliator in circular motions to damp skin, wash your face with warm water, then dry your skin with a fresh towel.
Also Check: 5 Best Foundation For Combination Skin: Understanding The Facts And Factors Of Combination Skin
? Toning
Another crucial step in preparing your skin for makeup is toning. Your skin's pH is maintained, blocked impurities are removed, and pores are tightened.
Select a toner that is alcohol-free and suitable for your skin type. Use a cotton pad to apply it. Pay attention to the more greasy areas. Use clean hands to pat your skin after letting the toner air-dry naturally.
? Moisturizing
Keep your skin moisturized and hydrated for even and smooth makeup application. To avoid dryness and provide a nourishing base for your makeup, thoroughly moisturize your skin. According to the type of your skin, choose a moisturizer.
Choose a lightweight, oil-free moisturizer if your skin is oily and a hydrating moisturizer for dry skin. Apply the moisturizer to your face and neck and give it a gentle circular massage. Before using makeup, let the moisturizer fully absorb.
Points to remember:
For long-lasting makeup, use a primer after applying the moisturizer. To provide a smooth foundation for the makeup, it helps to minimize pores, fine lines, and wrinkles. Depending on your skin type, pick an illuminating or matte primer. 
Before wearing makeup, apply SPF 50++ sunscreen to your face to protect it from the sun's damaging ultraviolet rays. Additionally, it guards against skin aging, sunburn, and other issues.
The most sensitive organs in the body, the eyes, should also receive special attention. To get rid of wrinkles and dark circles under your eyes, moisturize them with a moisturizing eye cream. Apply the eye creams gently with your finger. 
If you have dry lips, you must prepare your lips. Applying a lip color to dry lips can make them look flaky and uneven. To moisturize your lips, lightly dab a lightweight lip primer onto them. 
Use a dewy makeup setting spray or loose setting powder after applying your makeup for a glowing, vibrant, and fresh appearance that will last the entire day. 
Before going on to the next stage, give each skincare product time to absorb into the skin completely. One can start applying makeup only after thoroughly preparing their skin. It guarantees thorough skin preparation and avoids makeup interference.
You are now ready to create a gorgeous makeup look.