We all are exhausted by looking at our damaged, frizzy, and dry hair. So, what's the solution? How can we achieve that shiny and wavy hair often seen in advertisements? That's right, we are going to talk about the famous Korean hair care routine today. This industry has revolutionised beauty standards and their expertise can help extensively.
In this blog, we'll explore the essential steps of a Korean hair care routine to help you transform your hair and achieve that enviable, glossy mane.
Essential Steps To Have A Korean Hair Care Routine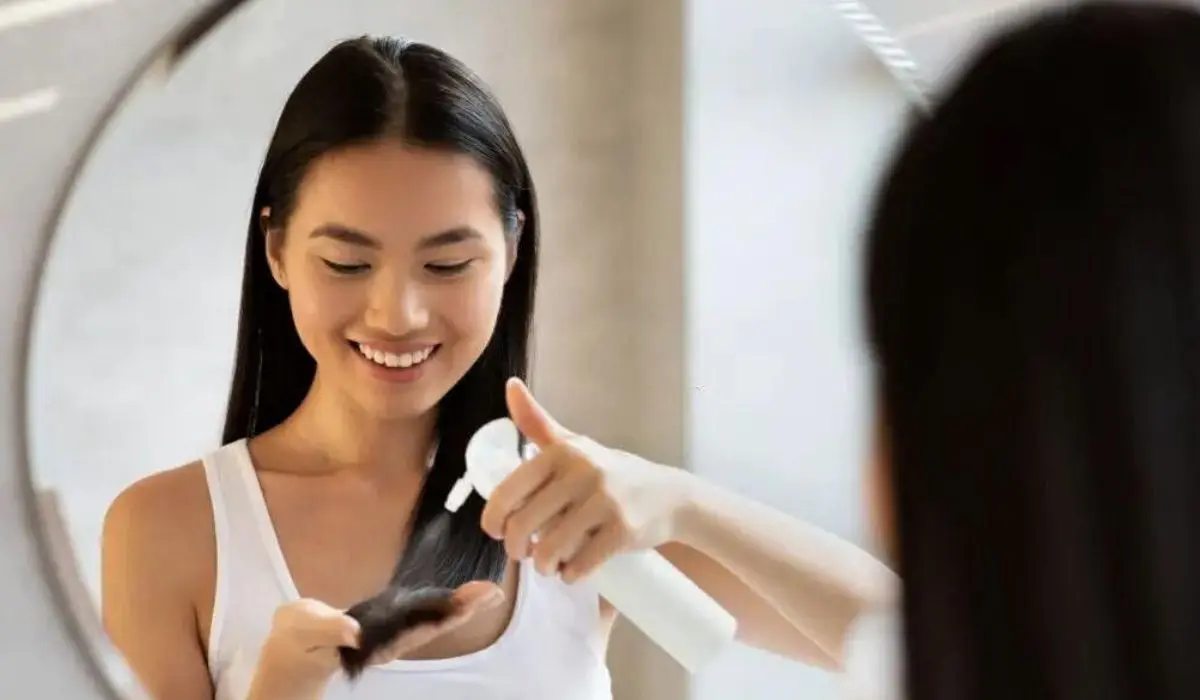 Step 1: Scalp Care
A healthy head of hair starts at the roots, quite literally. Korean hair care places a significant emphasis on maintaining a clean and balanced scalp. All your problems begin with the scalp and everything can be treated there only. So, it is time to start investing in a good exfoliation treatment of hair scrub. These solutions will help eliminate excess hair oil and product build-up. If your scalp is clean, it will not only boost hair growth but also keep itching and dandruff at bay.
Step 2: Double Cleansing
Have you seen the Korean skincare routine? They believe in double cleansing. So, even if we are discussing about hair, the same formula applies here. Remember that the best option is to go for a shampoo free from sulfate. This will eradicate all impurities without stripping natural oil from your hair. Follow the shampoo routine with a nice conditioner to lock in the moisture. This process will go a long way!
Step 3: Hair Mask Treatment
Treat your hair to a mask or treatment at least once a week. You can include a Korean hair mask in your hair care routine. This will take care of all kinds of hair problems including frizz, dullness, and roughness. Remember to apply the mask to the hair strands. Do not use them on the roots. Repeat this routine every 10 days for a long-lasting result.
Step 4: Rinse with Cold Water
After applying conditioner or a hair mask, rinse your hair with cold water. This is helpful in sealing the hair cuticles. It also makes your hair smoother. Cold water also adds shine to your hair, leaving it looking healthy and radiant.
Step 5: Towel Drying
In a Korean hair care routine, the way you towel dry your hair is crucial. Gently blot your hair with a towel. Excessive rubbing can damage your hair and cause frizz. Be extra gentle with your wet strands to avoid breakage.
Step 6: Apply Hair Essence
One of the signature steps in Korean hair care is the application of a hair essence. It is also called a serum. This lightweight hair product provides maximum protection and nourishment to your hair. The product will help you manage your hair more manageable. It will also help tame the frizz. Use a few drops of the serum, rub it, and run through your hair strands. Make sure to focus on the ends of your strands.
Step 7: Avoid Heat Styling
Korean hair care emphasizes minimizing the use of heat-styling tools like straighteners and curling irons. If your hair comes in contact with excess heat, this can lead to brittleness and dryness. In case you are using any tools, always use a protectant spray beforehand.
Step 8: Regular Trims
Regular trims are crucial for maintaining healthy hair. They help to get rid of split ends and promote healthy growth. Visit your hairstylist every 6-8 weeks for a trim to keep your hair looking its best.
Step 9: A Balanced Diet and Hydration
Remember, beautiful hair starts from within. So, include a balanced diet in your routine and it should be rich in vitamins and minerals. If the right nutrition is provided to your body, it will automatically help grow healthy and lustrous hair.
Must Check:- 5 DIY Hair Mists And Scalp Treatments To Try At Home: Top Tips
Conclusion
Begin a Korean hair care routine for yourself and see the difference. The key to healthy hair is proper diet, care, and hydration. It will take some time to see the results but you will surely witness the progress. Include all the right steps to taking care of your routine, drink plenty of water, and eat a healthy diet. There is nothing better than following this ritual. Don't worry, your hair will thank you!