Combination skin is a common skin type in which the face has both oily and dry spots. It's a unique task because you have to take care of your skin in a balanced way.
Find the right products and start a skin care program to take care of combination skin. With the right care and attention, people with combination skin can have a healthy, even appearance.
About Combination Skin
The condition of your skin may alter from season to season, and there may be two or more distinct types of skin on your face, as suggested by the term.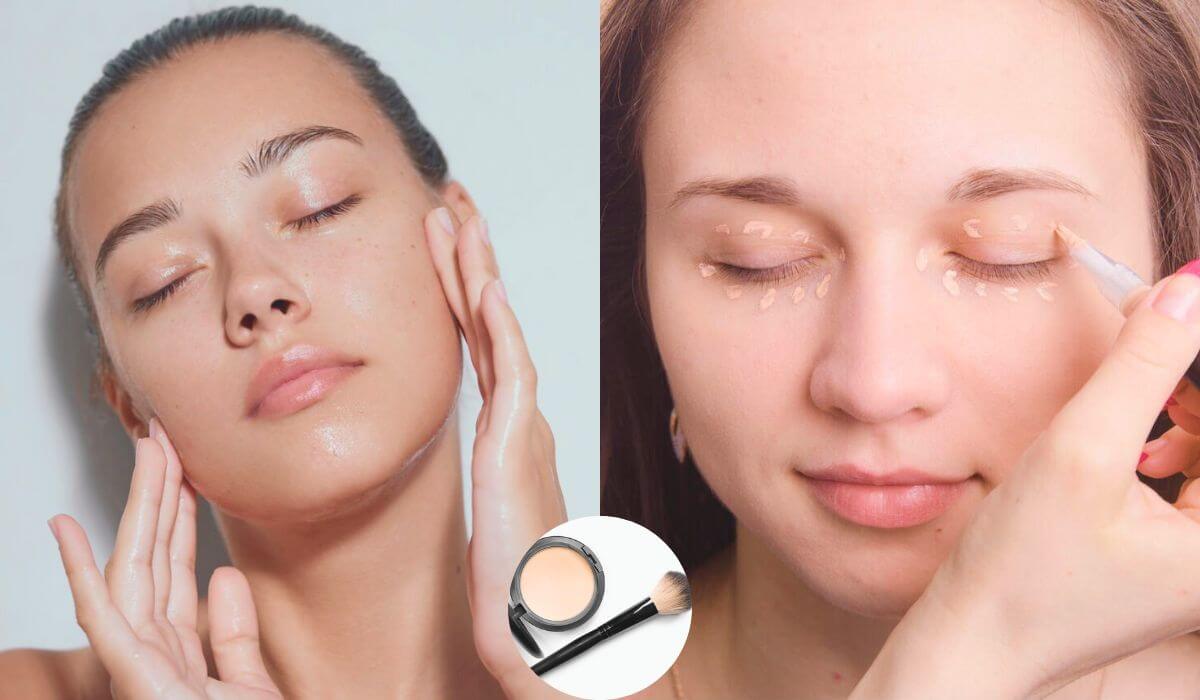 The cheeks of someone with combination skin tend to be dry and flaky, while the rest of their face tends to be oily and shiny.
You can determine for yourself if you have combination skin by checking for these criteria:
The Appearance Of Larger Pores: If you notice oily spots on your face, then you might have probably noticed that pores in these oily spots look bigger. The oily substance that makes your skin look shiny is called sebum, produced by the sebaceous glands under the skin. The pores on your skin might become blocked by dead skin cells, causing this sebum to build up and expand your pores.
Shiny Appearance On Some Parts: People with combination skin observe shine on at least one portion of the face. Some of the common spots for these shiny patches are T-zone. The reason for this shine is the excess sebum produced.
Blackheads And Whiteheads: Both of these are caused due to clogged pores. When the oil becomes trapped in the clogged pores and mixes with dead skin cells and other debris it results in a plug. If this plug is open to the air, it results in a blackhead. When it is closed it results in a whitehead.
Dandruff: Not a solid indicator of a skin type, but many people with combination skin deal with dry, flaky patches on their scalp.
Acne Yet Dry Skin: If you deal with dry skin patches and your skin breaking out at the same time, you are probably dealing with combination skin.
Take note of how your skin feels after cleansing; combination skin tends to feel tight and dry on the cheeks, yet clean and revitalized around the nose.
And also the frequency of feeling to put on some moisturizer. Individuals with combination skin will feel the need to moisturize the areas they feel dry but will rarely need it on the oiler sides of the face.
Understanding The Needs Of Combination Skin
Balance must be the theme of Combination Skin. You need products that will moisturize the dry area without increasing the shiny effect and oil on other areas. Gentle exfoliation and deep moisturizing will be a good place to start the routine.
This will soothe the dry patch and hydrate your skin. You can try using blotting paper to instantly reduce oils. Try avoiding products that have excessive fragrance. The dry patches in people with combination skin might be irritated by the fragrance which is chemically created in some products.
Try opting for products with natural ingredients that won't irritate your skin or cause it to break out more. Always choose products that won't clog your pores.
Factors To Consider When Choosing A Foundation For Combination Skin
The four properties that you should consider while shopping for a foundation include:
Lightweight Texture: Such products are formulated to give a very thin layer of coverage. Water will be at the top of the ingredients list for these foundations.
Oil-Controlling Properties: It is important to find products that won't dry out the skin and also do not add to the oily and shiny side of the face.
Natural-Looking Coverage: For a subtle radiance on your combination skin.
Acne Combatting Ingredients: If your combination skin type is acne prone then you must try to include products that don't add to the breakouts and control them.
If you are prone to combination skin, choose a foundation that gives a matte finish. This will aid in controlling excess oil production in your skin and keep it looking fresh. Here are some of the factors to think about while shopping for a foundation to suit your combination skin:
Acne-Fighting Ingredients: It is a struggle for the combination skin type to deal with acne and breakouts frequently. So while choosing a foundation look out for ingredients that help combat blemishes and balance out the oily skin. Salicylic acid and Tea Tree oil are a few such ingredients.
Sun Protection: Wearing SPF is a skincare emergency. It is non-negotiable and it is only helpful to pick products that are equipped with sun protection.
Kaolin: This stuff is usually worked with as a base for a clay-based face mask, but it also makes up for a great ingredient in a foundation that promotes balancing oily skin. With its ability to bind sebum and get rid of excess oil while giving a powdery matte finish.
List 5 Best Drugstore Foundations For Combination Skin
Maybelline Liquid Foundation:
This foundation tones down your skin and gives it a redefined look. It covers the pores, blemishes, wrinkles, etc, giving you the best finish that lasts all day long.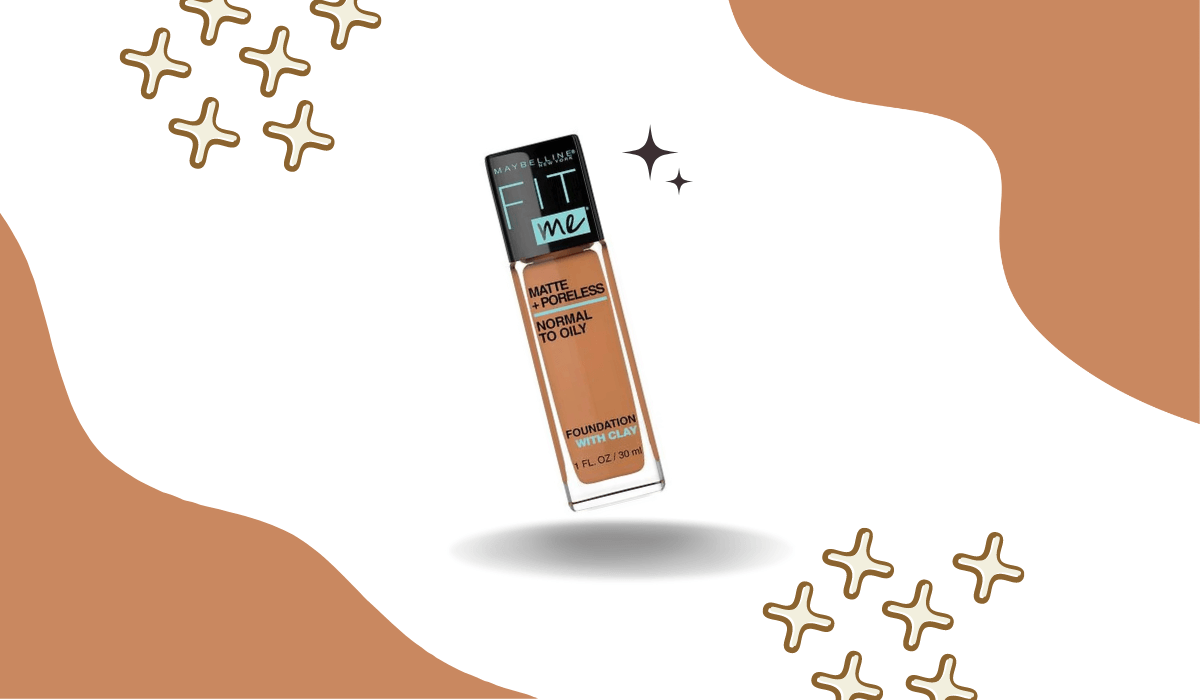 Charlotte Tilbury Light Wonder Foundation:
Extremely lightweight, this Charlotte Tilbury foundation gives skin a pretty glow. A guaranteed smooth and even coverage, it feels light on the skin.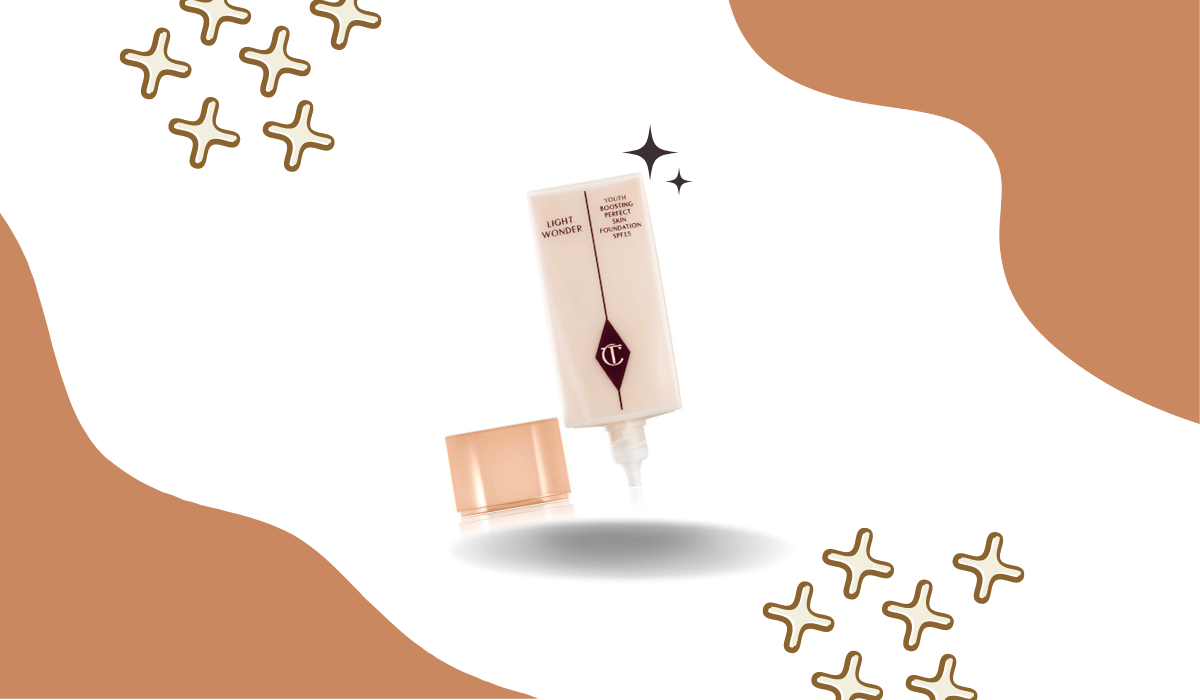 Due to its lightweight property, it is not likely to clog your pores. Instead, it minimizes them. In addition to providing hydration, it helps even out skin tone and smoothes fine lines and wrinkles on your skin.
Clinique Acne Solutions Liquid Makeup Foundation:
For people with acne-prone skin, this might be where your search ends for finding a foundation that only gives coverage but also contains acne-combating ingredients to decrease redness and also prevent breakouts in the future. The foundation is not at all cakey and lasts all day long.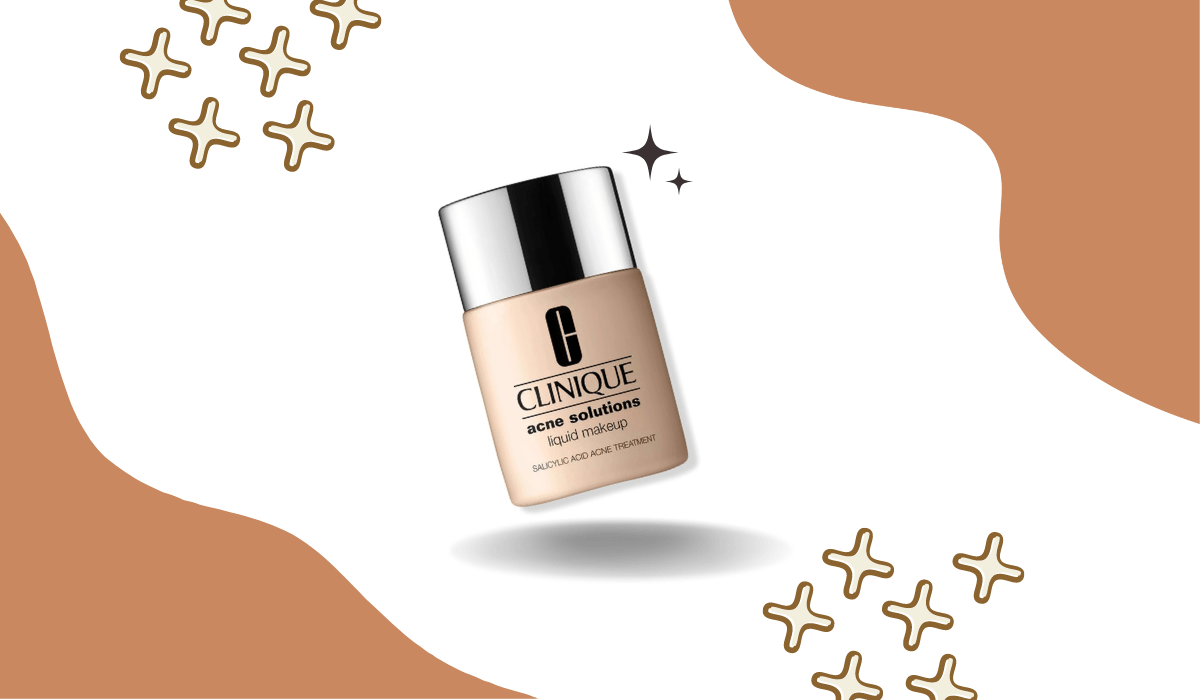 Revlon Colorstay Liquid Foundation:
An ideal choice for people with oily and combined skin. It will give you a natural look with medium coverage. With an oil-free formula, this product contains sunscreen of SPF 15, protecting your skin from harmful UV rays of the sun.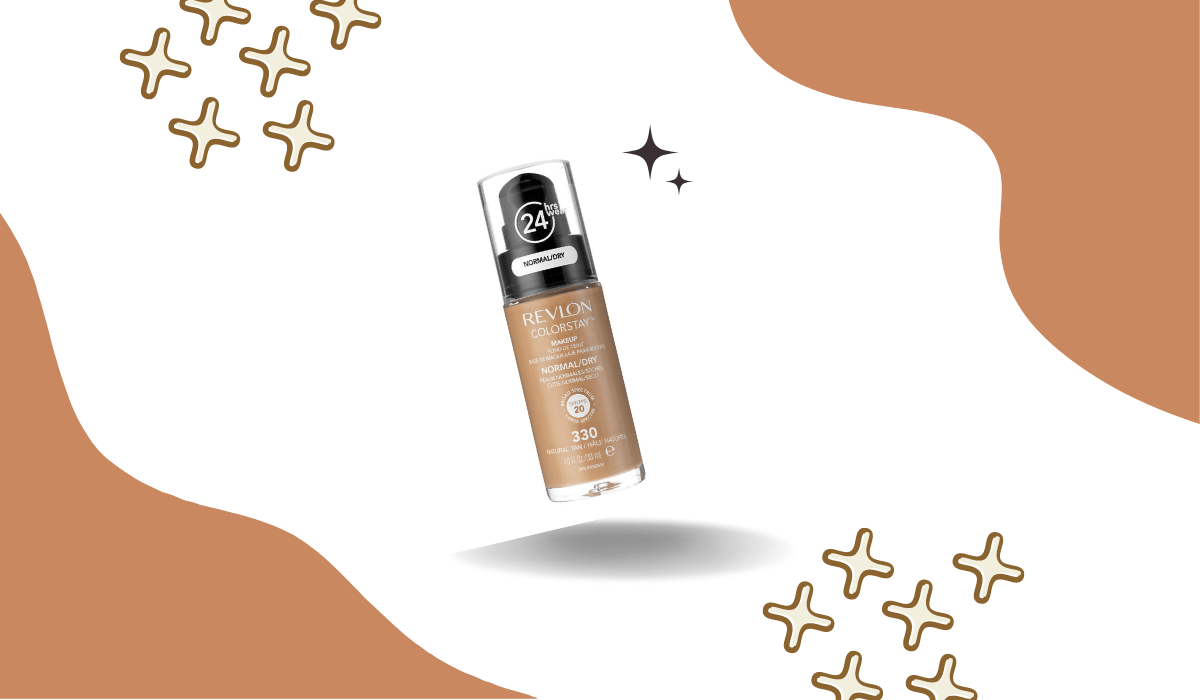 It is also absent of any kind of fragrance and serves you with a matte finish and a warm golden shade. The product promises a total of 16 hours of long-term coverage.
You can check out our CeraVe Tinted Sunscreen Reviews here;
L'Oreal Paris True Match Super Blendable Liquid Foundation:
This foundation provides complete natural coverage. Super blendable and lasting product, this foundation also contains SPF 17 for sun protection.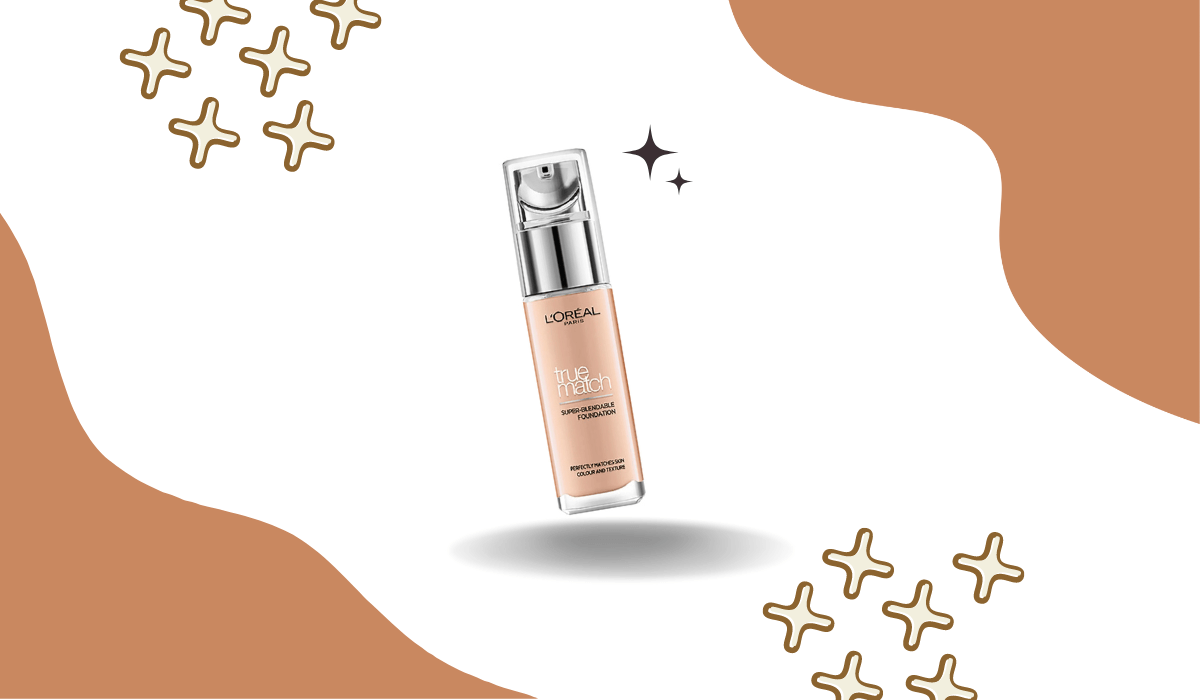 In addition to sun protection, it also contains Vitamin E for a natural and flawless look with instant correction on the skin.
Application Tips For Applying Foundation On Combination Skin
Before starting your makeup application make sure to clean and prep your skin with a double cleanser. If you feel like your skin looks a bit dull then you can opt for a gentle scrubbing cleanser that exfoliates and reveals brighter and smoother skin removing the dead skin build-up and dehydration. Proceed with a lightweight moisturizer, preferably with SPF to prep your skin.
Check out CeraVe Moisturizing Cream review here:
Choosing primer can be a bit difficult for the combination skin, as your skin has different demands in the oiler and drier areas.
You can opt for a mattifying primer or an even better option would be choosing 2 different primers, the mattifying one in the T zone and a hydrating one in the dry areas like cheeks. Now go for the foundation of your choice and the rest of your makeup; you are ready to flaunt your day.
How To Prep And Prime Combination Skin For Foundation?
It would be best for people with combination skin to choose a matt or dewy primer. The idea is that the oilier your skin the more mattifying your primer should be.
Choose primers with ingredients that improve your skin's texture and overall health without adding to the oiliness or dryness of the skin.
Final Thoughts 
It might be tricky to find the right product for your combination skin, but these tips and tricks and the products recommended, it might make the process a little bit easier.
You can approach a dermatologist for more advice on what all ingredients are suitable for your skin and what not to choose. However, the hot tip is to try a skincare or makeup routine that balances out the drier and oily side of the face.
Frequently asked questions
What are the skin problems that people with combination skin face?
Acne breakouts along the T-zone are a common problem that people with combination skin go through, in addition to an increase in both blackheads and whiteheads and dry patches in the cheek areas.
What causes combination skin?
The primary reason for combination skin is genetics. But changes can happen to your skin type due to hormonal changes and seasonal shifts.
Why is foundation an important routine in makeup?
The foundation acts as a perfect base for makeup. It evens the tone and adds radiance to the face. Foundations make the larger pores appear smaller and hide blemishes on the skin to an extent.
What is a good skin care regime for foundation skin?
You can form a good skincare routine by incorporating cleansing, toning, and moisturizing. Choose products with ingredients like hyaluronic acid, salicylic acid, lactic acid, and antioxidants for your routine.
How to prepare combination skin before makeup?
The idea is to find a balance between controlling the oily and dry side. This means using products that will remove excess oil without drying the skin and aid in oil control.