Blackhead or whitehead is a common skin problem in the upper nose, over cheeks, or other parts of the body. Clogged hair follicles, oil, and other issues naturally cause it. Also, various tools are available in the market to remove it. Elsewhere, practicing daily facial cleansing, removing makeup, and not applying unnecessary harsh cream can help to remove this problem.
However, if you are confused or want an idea about various blackhead removal tools, you are at the right article. Here are the best tools that can be opted to remove blackheads from the skin, along with a guide to buying these tools and their actual benefits.
Tools To Remove Blackheads From Skin
Blackheads are normally caused by debris or pores constituting the skin. Also, various tools help to remove blackheads instantly. Moreover, it is available in a single piece, or you can easily buy a kit that contains several tools in one box.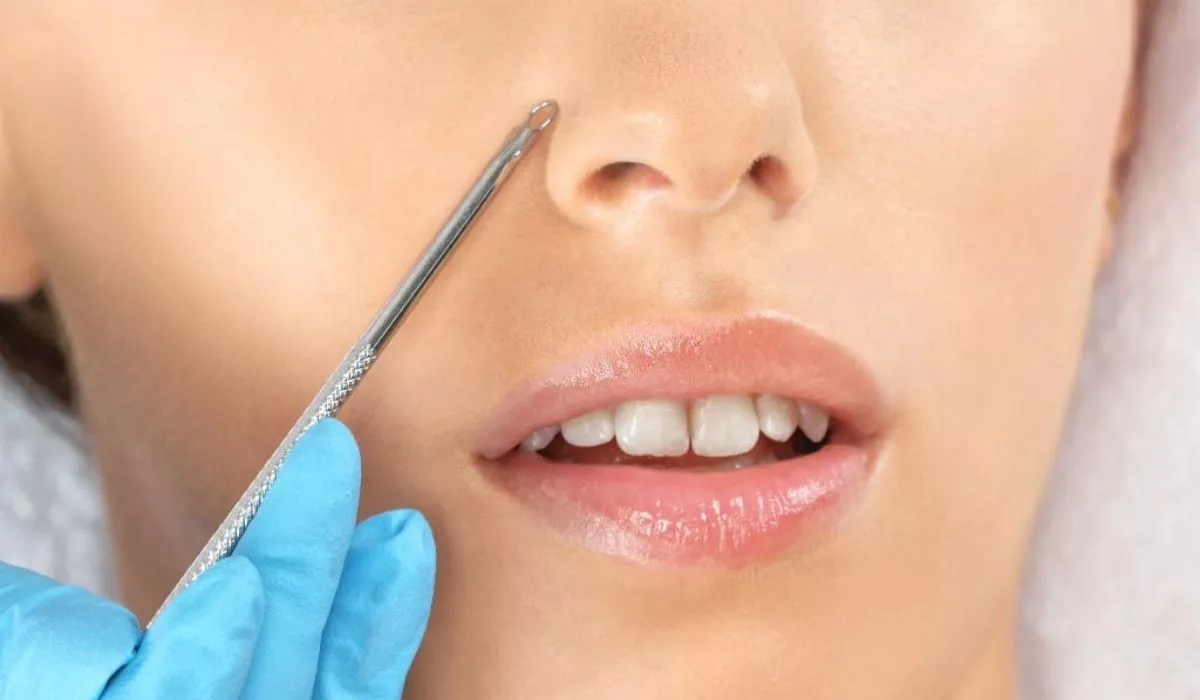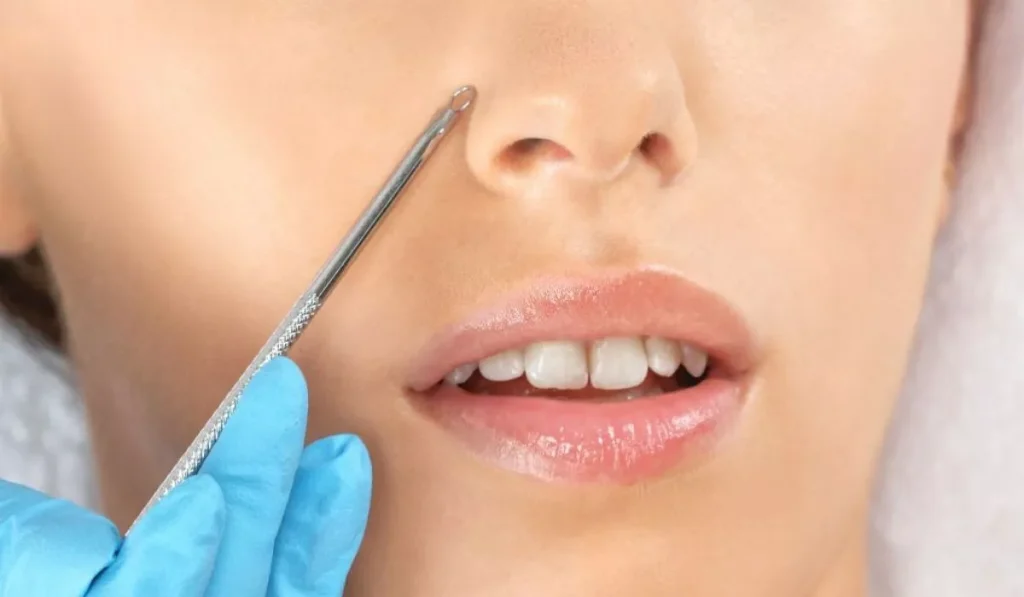 Let us see some-
1. Angled Loop Tool
If you have blackheads near the nose or any difficult areas to get in touch with, an angle loop tool is used. This tool is in a curved shape, which helps to remove the blackheads with greater precision. It helps to penetrate the tip of the blackhead. 
2. Flat Loop And Lancet
The flat loop tool is designed with flat points, which helps to remove small blackheads and pores. Also, it helps to minimize irritation and other skin damage that is prevailing around the area. Moreover, the lancet is another tool type that is designed with one end at the sharp point and the other end with a round look to remove dead cells and sebum. 
3. Spoon Extractor And Eye Loop
Spoon extractor is another tool that helps to remove the blackheads from the skin. The tool is designed in a loop spoon shape that eases pigmentation and removes blackheads. Also, you can use an eye loop with it to get support and easily expel blackhead pores from the skin. 
4. Blackhead Vacuum Pore Tool
A vacuum pore tool is another effective way to remove blackheads without going through any chemical processes. It contains the forehead types that remove pores from the nose, cheeks, or other body parts. Also, it benefits all skin types and gives a shining and radiant glow.
Best Guide To Choose Blackhead Removal Tools
Buying or choosing blackhead removal tools is easy and requires time and patience. However, many are unaware of how to choose these tools from various brands to get the best results. Let's see some guides to choosing a blackhead remover tool-
Read the instructions properly present in the tool kit about every tool to avoid any further problems before buying.
Also, see the brands and avoid choosing local products, as they may harshen your skin.
You must ensure that the blackhead removal tool is easy to clean or sanitize with each use.
Also, it would help if you looked for tools that are high quality, toxic, and others to get durability. 
See whether it is made from stainless steel or other materials.
Furthermore, you must have the habit of reading customer reviews and comparing everything rather than just price.
Does Blackhead Removal Tool Effectively Work To Remove Blackheads?
Blackhead tools are designed in such a manner that they help to remove blackheads from the skin. Also, it works effectively without having adverse side effects on the skin. The only thing is using this tool in the right manner.
For this, you must wash your face with warm water so that it opens the pores of blackheads and then apply the tools. Furthermore, always have the habit of cleaning the tool before and after use to avoid bacteria from growing on it.
Bottom Line
Skin problems arise due to environmental changes, side effects of skin care products, and others. Blackheads are one such problem that can be best treated with the above blackhead remover tools. Besides, home care remedies or seeking help from experts are other necessary pieces of advice to cure blackheads. 
Also, to reduce the risk of blackheads or other skin issues, it is suggested to drink plenty of water, have a nutritious diet, and do regular exercise. It can help to flow out germs or bacteria from the body in the form of sweating, urination, or others.