Appearance is one of the primary concerns of both men and women, and they use different products and methods to keep their skin healthy and glowing. However, it gets challenging to maintain healthy skin during winter as during this season, your skin loses moisture very quickly. Hence, it is important to follow a proper skincare routine in order to maintain shiny and glowing skin throughout the winter months.
The dry weather of winter can take away moisture from your skin, and this may lead to various skincare issues. So, do you want to know ways by which you can keep your skin healthy, hydrated, and glowing? If yes, then go through the skincare routine that is specially designed to tackle the cold this winter.
Skincare Routine Depending Upon Your Skin Type
You know that there are three types of skin, namely- dry, oily, and combination skin. Although the process of skin care for all three types is the same, there are some additions or subtractions. Let us now look at the process from where to begin and end to get fair, shiny, and glowing skin.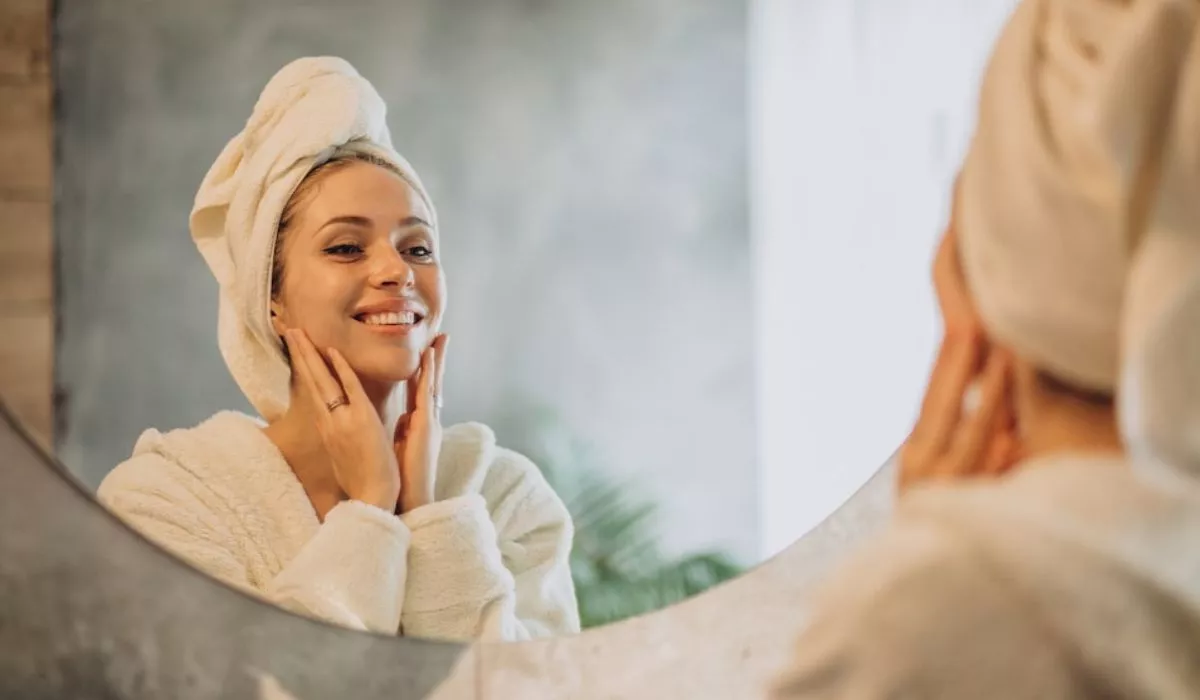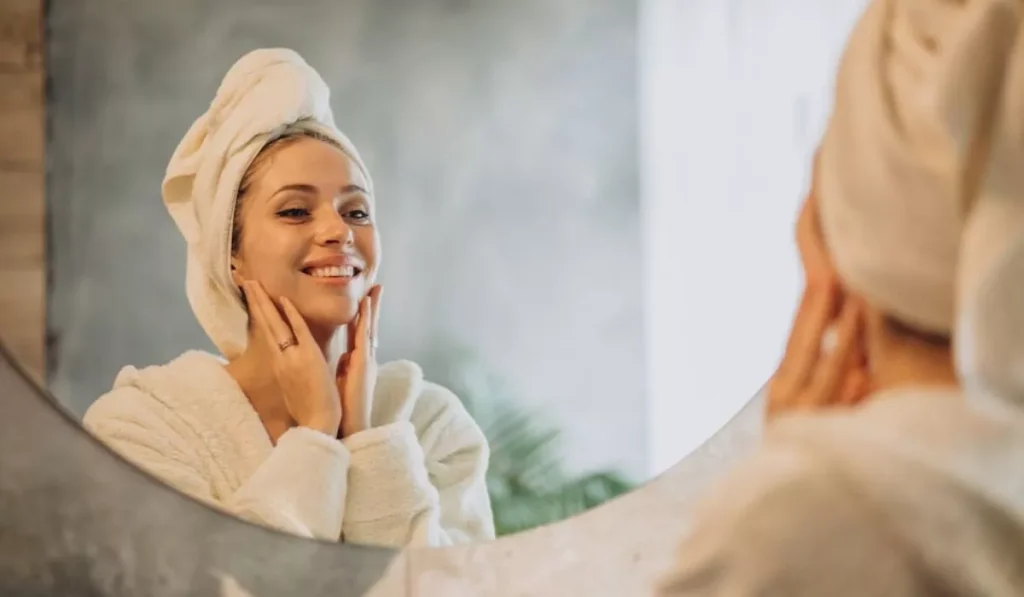 ➡️Step 1: Cleanse Your Skin Using Face Wash
When you go out in winter, the air takes away the moisture, and your skin gets sensitive and dry. You may feel itching sometimes, so to avoid this, you must keep your skin clean and hydrated.
For this, you must get a sulfate-free face wash and thoroughly clean your face. If you have oily skin, you must opt for a water-based face wash, whereas for dry and combination skin, oil-based products work the best.
➡️Step 2: Use A Sheet Mask
You must use a sheet mask to moisturize your skin twice a week. Keep it on your face for 20 minutes before you apply moisturizer. Make sure that you don't exceed the time duration, as the sheet can soak the existing moisture from the skin.
➡️Step 3: Don't Forget Your Lip Balm
Apart from your skin, lips can also dry, and dead skin can irritate you. You must prevent your lips from chapping, so use a lip exfoliant to remove the dead skin and then apply a good quality lip balm. You may find ample lip balm or alternatives in the market to keep your lips healthy, so choose the one according to your skin type.
➡️Step 4: Protect Your Skin From Harmful UV Rays
Use a sun protection cream, as the rays can damage your skin. If you believe the myth that winter sun won't be a problem, then you are wrong as it can equally damage your skin as it can in summer. Apply sunscreen with at least SPF 30 in the morning before going out, as it effectively blocks the sun's rays. You can skip this part at night.
➡️Step 5: Remove Dead Cells Through Exfoliation
Washing your face with face wash is not enough to remove the dust particles that may be inside your pores; hence, you must exfoliate your skin. Use a hydrating exfoliant or scrub and rub gently on your skin in a circular motion.
Do not use too much force, as this may damage your skin. Exfoliation helps you to clean your pores and remove dead skin cells so that new cells can take place. Do not scrub daily; instead, consider doing it twice or thrice a week.
➡️Step 6: Use A 24 Hours Moisturising Cream
After you are done with exfoliation, it's time to moisturize your skin, so use a good moisturizer and rub it all over your skin. Moisturizers have hyaluronic acid, glycerin, and ceramides in them that keep your skin nourished and hydrated. Apply it right after cleaning so that your hydration can be sealed and your natural barrier is maintained.
Things You Should Not Do During Skincare Routine In Winter
Do Not Wash Your Face Frequently.
Don't Over-Exfoliate, As It Can Damage The Skin
Avoid Using Too Hot or Cold Water On The Skin. Always Prefer Mild Water
Avoid Eating Processed or Oily Food
Don't Rub Your Face Aggressively.
Conclusion
This skincare routine must be followed in the morning as well as at night if you want healthy, glowing skin. This will not only keep your skin healthy but also keep it moisturized throughout the winter season.
However, if you have any skin issues while using any skincare products, immediately consult a dermatologist. With the skincare routine, you are ready to tackle the dryness of cold winter.