If you haven't been living under a rock for the past several years, then you must have surely heard of slugging, a viral skincare routine that is going rounds on social media.
The Korean beauty hack is suggested by many influencers as a way to make your skin feel healthier and look younger.
The method involves applying an emollient, like petroleum jelly, on your face before bedtime to cleanse the skin of toxins that cause inflammation and infections. Slugging is suitable for most skin types, including those with dry, scaly, and flaky skin.
In this article, we will take a closer look to understand what slugging is and how it can work wonders for your skin.
We will also look into the pros and cons of the process, and most importantly, whether it helps with reducing wrinkles.
What Is Slugging And How Does It Work?
Slugging is a beauty hack to keep your skin hydrated at all times. The skincare routine involves applying petroleum jelly (vaseline) on the outermost layer of the skin, which then serves as a moisturizer to make your skin more elastic and pliable.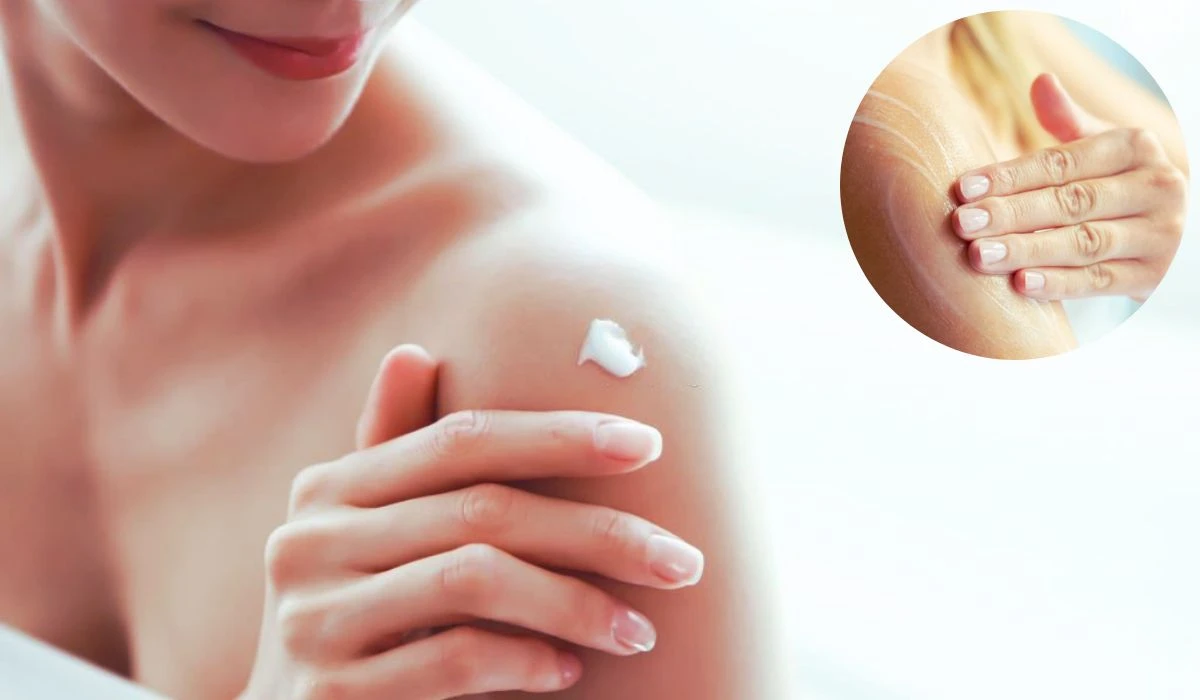 It protects the skin from irritation or inflammatory reactions by acting as a barrier to lock in moisture and block harmful toxins from entering, making your skin look and feel healthy and younger. The technique can also help repair damaged and dehydrated skin and soothe chapped skin during winter.
One of the main reasons why slugging has gained so much popularity is because it can for most parts prevent the appearance of fine lines, saggy skin, or wrinkles, which are conditions that come by as we age because the largest organ in our body finds it hard to protect itself.
How To Add Slugging To Your Daily Skincare Routine?
Let me tell you how to bring slugging to your daily life.
The first step is to make sure that the surface of your is clean and clear. This can be done by cleaning, exfoliating, or moisturizing using skincare products that do not contain chemicals such as beta hydroxy acids and retinoids, which when trapped under the skin cause irritations.
The next step is to apply tiny amounts of petroleum jelly to the driest and thinnest portions of the skin like your lips and eyelids. Now it is time to wait until the emollient is completely absorbed and then go to bed.
When you wake up in the morning, rinse and wash your face gently. This removes all the dead skin cells, oils, and bacteria that had been hiding inside your skin all this while causing irritation and inflammation.
Those who perform slugging regularly recommend that you do the anti-aging hack 30 minutes before going to bed as this will give the Vaseline enough time to penetrate the skin and perform its magic.
Does Slugging Help With Reducing Wrinkles?
This question has long been on the minds of many readers. Wrinkles tend to appear as we age because our skin starts to become drier and it is not able to maintain moisture or repair damaged skin cells.
At a time when most of society is not willing to accept the laws of nature, they are out there looking for other ways to feel younger.
Some have gone to vast lengths to eradicate fine lines and wrinkles by doing repeated botox surgeries and injecting lip fillers. Although these procedures are unnatural and risky and can cause long-term side effects, they are widely popular. 
However, there are ways in which you can make your skin look and feel younger without forcing yourself to go under the knife. Slugging is one such trick.
Slugging got mainstream attention thanks to influencers who took to TikTok and Instagram to share the beauty technique with their followers, the skincare routine is not something new.
Historical records show that going back to the 15th century, members of the Native American Seneca tribe used petroleum jelly to protect themselves and their animals from dry skin.
However, you must note that slugging is not a cure for wrinkles but it sure does reduce the severity of it and prevent symptoms that can cause the skin's health to weaken as we age. 
Is Slugging Recommended For All Skin Types?
According to skincare professionals, slugging works on most skin types but it is recommended that people with sensitive, oily, and acne-prone skin should probably stay away from giving it a go.
The reason for this is that emollients like Vaseline creates a blockade on the outer layer of the skin that locks in moisture and clogs pores.
This can worsen the condition of those with sensitive skin as it results in more acne breakouts and oil excretion due to their skin lacking breathability. This also accumulates excess oils and bacteria, leading to skin infections and inflammation.
Individuals with skin infections should avoid slugging at any cost as it can slow down the skin's recovery process.
Dermatologists suggest that they use skincare products containing hyaluronic acid or non-comedogenic cream as these are specially designed to unclog pores.
Like always, it is recommended to consult a medical professional before you start incorporating skincare trends like slugging into your daily routine. 
Also read the article on popular Wrinkle serum tested for preventing wrinkles and fine lines due to aging : HYDRACELLUM
Final Thoughts
If you are someone that is looking to improve the health of your skin and at the same time look and feel younger, then worry not because slugging is the way to go for you.
The beauty hack is safe and effective in hydrating and de-aging the skin as it does not require you to use harmful chemicals or go under the knife.
Instead, it relies on petroleum jelly which has been used for centuries to repair damaged skin cells, eliminate inflammation-causing bacteria and fungi, cure chapped skin, and reduce wrinkles and fine lines caused by aging.
So, go give it a try today to see the results for yourself!