Skin tags are one of the most common conditions seen in adults. Although they do not cause any complications or medical issues, people are quite bothered about the same on account of cosmetic reasons.
The face and neck are some of the areas where the skin tags are mostly seen. This is also the reason why people are particular about removing them as early as possible. But medical practitioners do not recommend the removal using any random store-bought products or mixtures.
However, they also advise that safe mixing of ingredients cannot be harmful and can be done with extreme care. Here, in this article, we are gonna discuss some of the most recommended and proven DIY techniques to remove skin tags so that you can have flawless skin.
However, if you are not that conscious about tags on your skin, you can doubtlessly leave them and wait for them to shred away once it gets matured.
If you are using packaged products for removing the skin tags at home, make sure you are consulting your dermatologist to ensure your skin is not allergic to the ingredients used in the same. But if you are looking for the DIYs here are some of them for your reference.
Bands And Patches For Skin Tag Removal
Bands and patches available at a cosmetic store or website use the process of ligation to cut off the tags on your skin. When applied on your skin, it helps in preventing the flow of blood to the skin underneath your tag.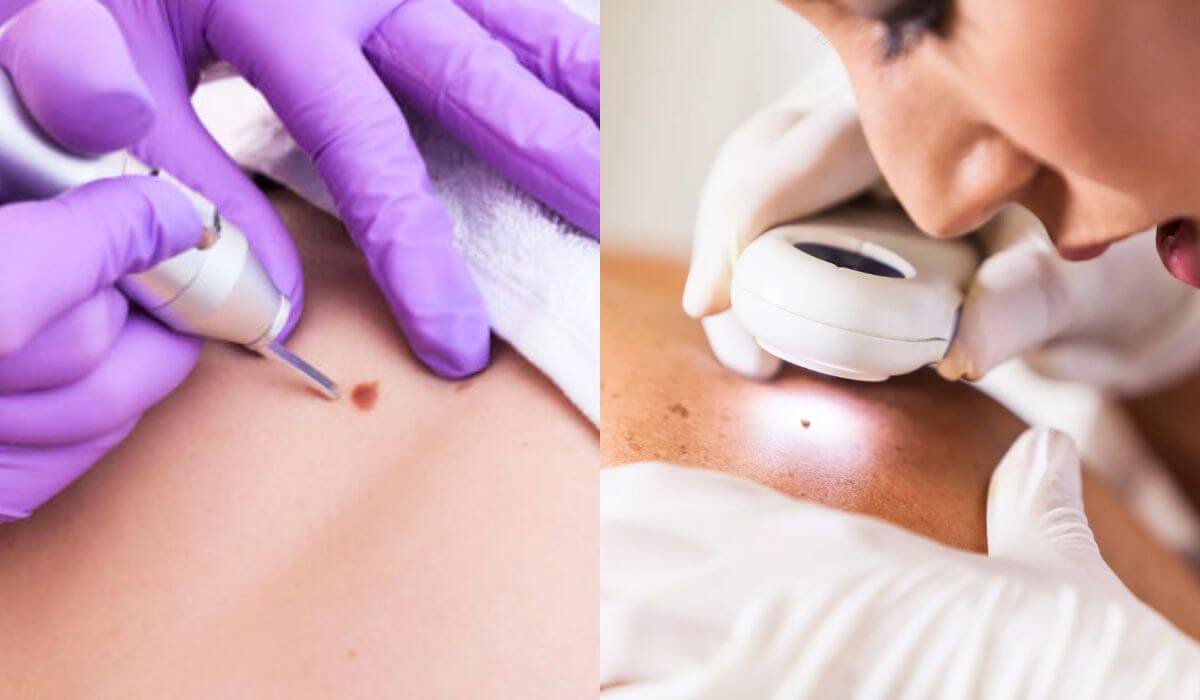 This leads to the skin cells on the tag getting destroyed eventually letting them fall off. This is a chemical process and the bands and patches are soaked in chemicals to make the process work. The duration for the process to work on your skin is estimated to be a week or more.
You need to be regular and consistent with the procedure for it to work properly. However, the main convenience of this method is that you can get it done in the comfort of your home, and does not necessarily need a medical setting.
However, the risks involved are higher in this case when you are not sure about the chemical ingredients used in the bands and patches you are using.
Must Read: 2 Key Fall Skin Care Tips
Tea Tree Oil For Skin Tag Removal
Tea Tree Oil is a natural remedy to get rid of the skin tags causing you cosmetic concerns. But before applying make sure you do not own sensitive skin since people having sensitive skin conditions cannot tolerate the potency of tea tree oil.
This can even lead to severe skin concerns and even dermatological complications. If you are not someone having sensitive skin, Tea Tree Oil can be tried on your skin a couple of times in order to remove the skin tags.
While applying, it is advised to take the required amount of the oil to a cotton ball and apply it to the tag area. It is advised to stick it onto the skin tag using a band-aid or sticker.
You can take it off after a couple of minutes and wash it away. You may do this thrice a day and this procedure may take 2-3 weeks to show visible results. Also, be cautious that you are not applying the oil nearby your eye area.
Skin Tag Removal Using Apple Cider Vinegar (ACV)
Recently a lot of research has proved the efficiency of Apple Cider Vinegar in removing skin tags. It is the acidic nature and other relevant properties of Apple Cider Vinegar that are aiding the removal of skin tags.
The application is the same as that of the tea tree oil. You are advised to take a bit in a cotton ball and stick it onto your skin. You can do this up to three times a day and wait for a couple of weeks to get the results visible on your skin.
Always be conscious of the fact that you are applying a natural acid on your face so keep it far from the eye areas in order to avoid all possible irritations and itchiness. Overdosage can also lead you to chemical burns so handle the acid with proper care to achieve the desired results.