Summer is coming to an end and if your like me your excited for the fall. After a record braking sultry summer they are predicting an unusually frigid winter. These new global warming weather patterns bring new challenges to our skin regimes. You can stay ahead of the changes by adjusted 2 key things.
Moisturize
Not only is it time to move back to the thicker creams and moisturizers for your face but you should also be sure to amp up the moisturizing on your body skin. Pay special attention to your elbows and feet as the temperatures drop. You don't have to spend lots of money. Simply using Vaseline on your elbows and feet at night will do the trick. We also recommend a thick and rich hand cream. We recommend choosing one with SPF even in the fall and winter. Not sure what to buy? Check out this list from cnn.com.
As for your body, we recommend using a body oil with key vitamins and nutrients followed by a body cream that will lock in the conditioning. We recommend our Amalie Beauty Organic Limited Edition Potions. Our organic handmade, natural beauty oil potions can be used on your face or body. Perfect out of the shower to help keep your skin moist, healthy and nourished. Packed with organic vitamins and antioxidants; there are three versions to choose from. 
Moisturize, Clarify & Lighten with Organic Lemon & Grapefruit Moisturizing Potion #4
Hydrate, Clean & Calm with Organic Gardenia & Lavender – Renew Potion #3
Condition, Brighten & Smooth with Organic Freesia  & Honeysuckle – Refresh Potion #1 
Amalie Limited Edition Organic Potions are now on sale at 50% off. If you'r looking for a good body cream we recommend checking out this list from nymag.com developed by dermatologists. There is a big movement to add the same ingredients used on your face to your body creams. You can now find collagen, vitamins, hyaluronic acid and retinol in them. It makes sense to correct and feed your body's skin as you would your face. Read the labels carefully and get some extra nourishment.
Correct
The summer likely brought some damage to your skin wether you see it or not. Sun burn, brown spots and general sun damage all top the list. It's time to bring out the retinol to treat sun damage and add vitamin C to help fade any dark spots. If you're not sure what cream to buy to help fade dark spots we recommend checking our this list from good housekeeping.com. We like this list because they focus on easy to find and lower cost creams that really work.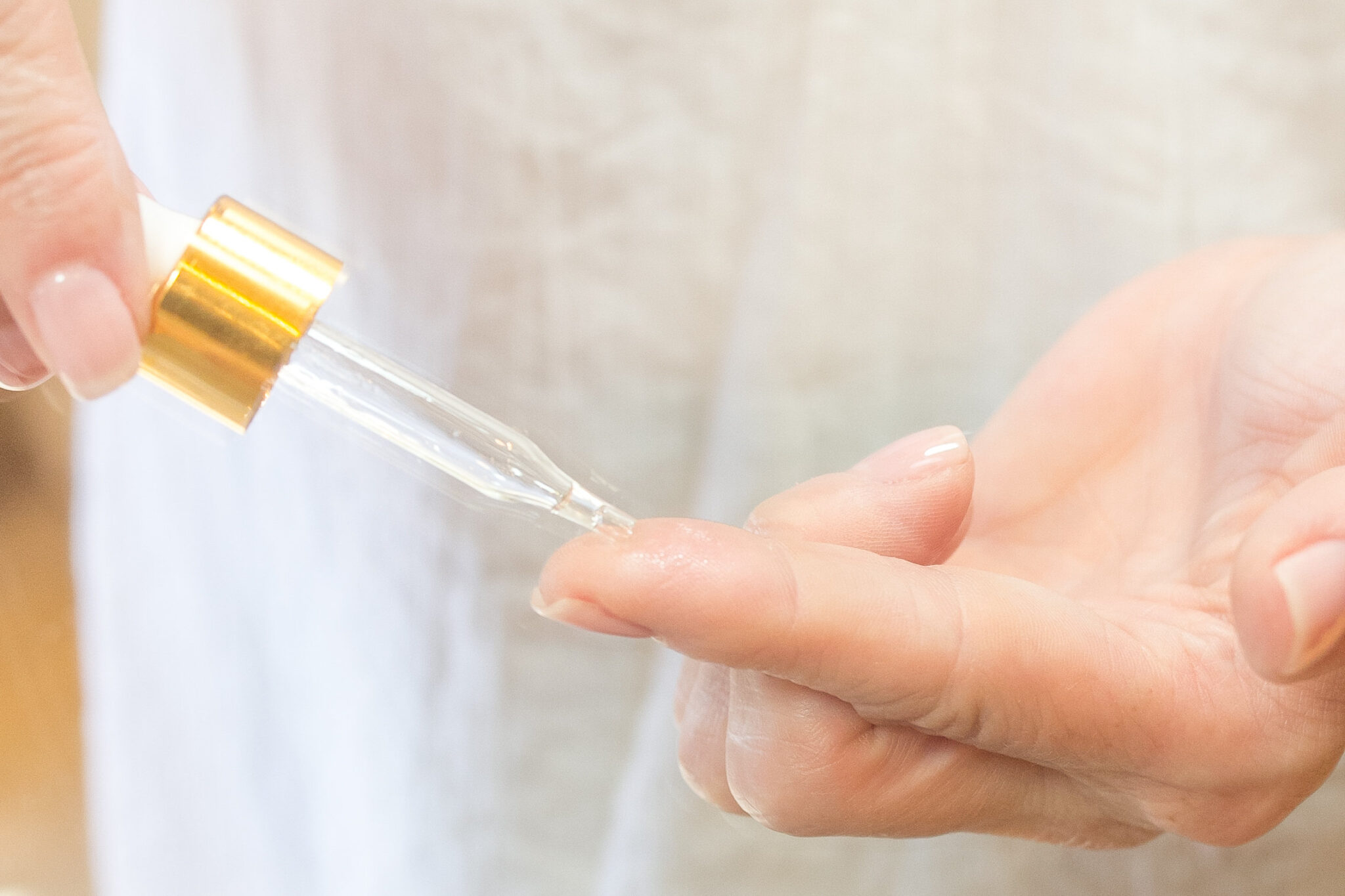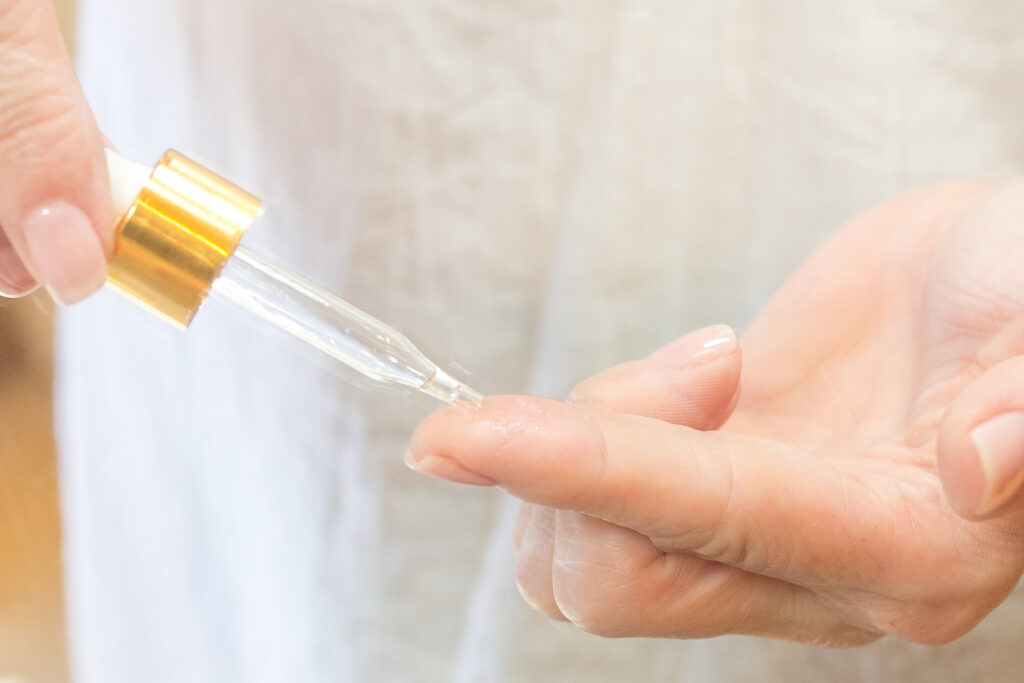 You can also choose a beauty oil to help fade dark spots. We recommend SHINE Brightening Facial Oil for this. Brighten dark spots, fade blemishes, & moisturize dry skin with SHINE brightening face oil.  SHINE naturally fades dark spots & blemishes on the skin, for a more even skin tone. Vitamin C from pomegranate, arbutus from bearberry, glabridin from licorice fade blemish marks & brighten dark spots, while vitamin E rich argan & jojoba oils moisturize. Day or night, this oil blend is sure to please, with its light, silky texture, and soft jasmine fragrance. If you want to try it, use promotion code NEWBIE and get 20% off.
Finding the right retinol cream is a bit more tricky. Retinol can be tough on sensitive skin and legally brands don't have to unveil their true retinol percentages in their ingredients. Dermatologists will start you out at 1% or lower and can move all the way up to 3%. Most over the counter creams with retinol have much less retinol in them so they may be a good way to start using retinol to see if your skin can tolerate it and or to help prepare it for stronger solutions. I have very sensitive skin and this approach has worked for me. I recently moved up to a 1% retinol cream. I found a gentle and effective 1% retinol cream by the drunk elephant which I highly recommend. You can get your 1% without a dermatologist but your really need to research. Tip: as you integrate higher levels of retinol into your regime introduce them gradually. Try retinol 2-3 days a week vs every day and work up to a daily usage. This allows your skin time to adapt and helps you to avoid major flaking and irritation.
In summary, as fall settles in it's important to add moisturizer to your face and body daily routine and take the time to correct and sun damage from the summer. 
Gentle Reminders: If you liked this type of content and want to see more, scroll to the top of the page, enter your email in the right hand column, and click "subscribe." To share with friends, use the social sharing icons below. This blog contains affiliate links; both clicking on and purchasing through links help pay for this content.