Bangs are a great way to instantly transform your look. But with so many different types of bangs to choose from, it can be tricky to find the right fringe for your face shape and hair type.
Whether you have fine, thick, straight, curly, or wavy locks, there is a perfect set of bangs out there waiting to frame your features beautifully.
This article will explore 9 popular bang styles and help you determine which is best for your hair.
What Are Bang Hairstyle? Is Bangs Suitable For Every Hair Type
Bangs, also known as a fringe, are short sections of hair that fall over the forehead. They can totally change the shape and balance of your face by drawing attention upwards. Bangs work well on many different hair types and face shapes when cut correctly. They can make a long face appear shorter, minimize a large forehead, soften strong jawlines, and accentuate the eyes.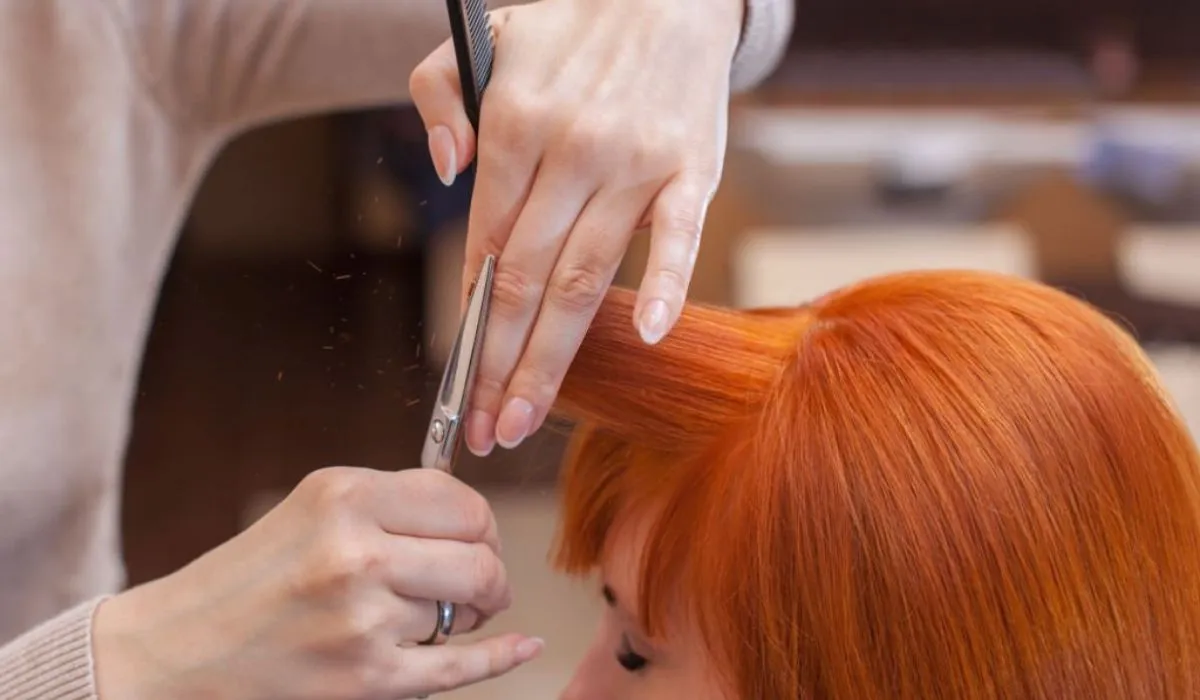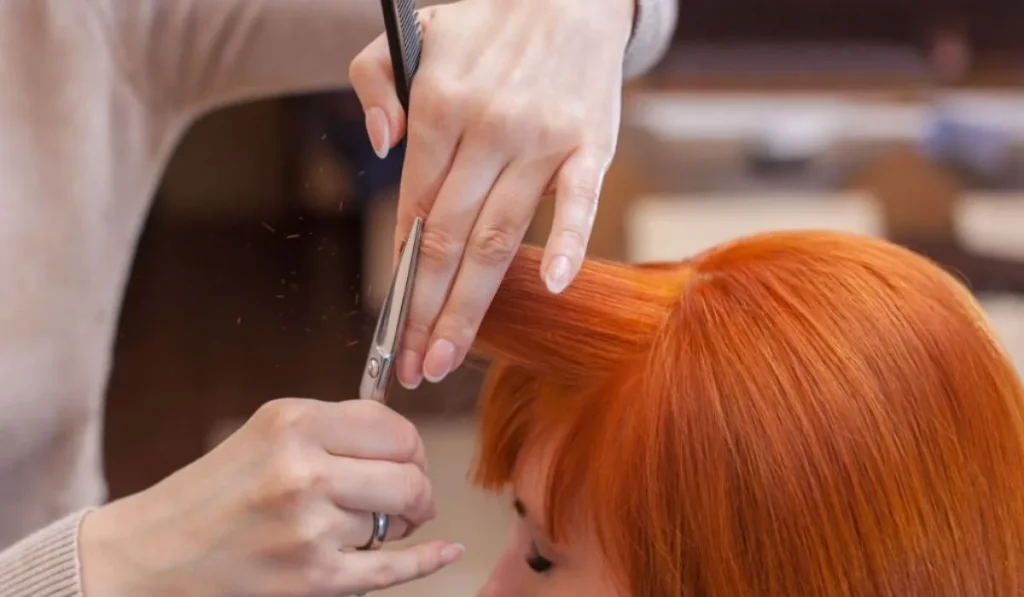 Bangs aren't suitable for every hair type, however. Very curly or unruly hair may be difficult to control into a smooth fringe. Thin, fine hair can look skimpy with certain short bangs. The trick is finding a bang style suited for your hair density, texture, and growth pattern.
Layers and face-framing sectioning is key for curly bangs. Shorter side-swept bangs better suit thicker straight hair. Consulting an experienced stylist ensures your new fringe complements your features.
9 Different Types of Bangs For All Hair Type
1. Blunt Bangs
These straight, thick bangs cut bluntly across the forehead strongly define the eyes and brows. They work best on those with thick, straight hair who want a bold look. Use smoothing products to keep them sleek.
2. Side-Swept Bangs
Softer and more subtle than blunt bangs, side-swept styles are angled across the forehead from one side. Great for oval and heart-shaped faces, side-swept bangs can be wispy or full. Blow dry and sweep to one side.
3. Curtain Bangs
Curtain bangs softly frame the face with longer, layered fringe pieces. Often parted slightly off-center, they are versatile for different face shapes. Curly hair should go for choppy, piece-y curtain bangs that don't require styling.
4. Wispy Bangs
Sheer, thin bangs allow more of your face to show. Wispy bangs grazing the lashes softly accentuate eyes on oval and heart-shaped faces. They need minimal styling but require straight, finer hair.
5. Short Bangs
These bold bangs are cut very short, often just above or at eyebrow level. High-maintenance and edgy, short bangs make a dramatic statement on heart or oval faces with straight hair. Use pomade for a sleek look.
6. Long Bangs
Longer bangs can be worn swept to the side or center parted. Chin or shoulder-length bangs create a romantic vibe, ideal for diamond, triangle, or square face shapes. They allow styling versatility but require frequent trims.
7. Layered Bangs
Instead of cut bluntly, layered bangs have gradual, face-framing tiers cut in. This allows for volume and movement. Layered bangs work with most hair types, especially curls or waves which benefit from softened fringe layers.
8. Angled Bangs
These bangs are cut into a sharp, slanted angle across the forehead rather than blunt. Angled bangs are edgy and modern. They flatter heart and oval-shaped faces that can pull off the striking asymmetric look.
9. Baby Bangs
An extremely short micro-fringe that hits right at the eyebrows makes a bold statement. Rebellious baby bangs work best on petite, round, or oval faces with very thick hair. Use pomades and gels to style the short fringe into place.
Uses And Benefits Of Bang Hairstyle
Bangs offer numerous benefits for your look:
Frames The Eyes- Draws attention upwards to highlight your best features.
Softens Face Shape- Blunts edges on square faces or slenderizes round faces.
Covers Flaws- Conceals large forehead or receding hairlines.
Matches Lifestyles- Side-swept bangs or fringe layers work well with curly hair. 
Changes Your Look- Instant way to get a whole new style and edgy attitude.
Youthful Effect- Playful baby bangs and fringes evoke a cute, youthful vibe.
Creates Volume- Choppy, layered bangs make hair look thicker.
Hides Roots- Allows longer time between coloring for brunettes.
Adds Styling Options- Create a peek-a-boo effect by pinning bangs back.
Read More:- Feather Cut Or Layer Cut? Which Will Be Suitable For Your Hair?
Tips To Ensure While Going For A Bang Hairstyle
When considering bangs, keep these tips in mind:
Read More:- Is Daily Straightening Bad For Hair? Is It Better Than Smoothening?
Conclusion
The right bangs can make a phenomenal difference in your look when chosen to complement your face shape and hair type. Whether you go for wispy and soft or blunt and thick, bangs instantly give you a fresh style. Curtain bangs create a breezy, romantic vibe while baby bangs have an edgy punk attitude.
Do your research to determine which fringe is best for your look and enlist an experienced stylist to cut them. With proper trimming and styling, bangs offer a simple way to transform your hair.
FAQs
Q1: Which Face Shapes Do Bangs Best Suit?
Bangs tend to most flatter oval, heart, diamond, and round face shapes. Side-swept and long bangs also work well for square faces. Very short wide foreheads are not usually recommended for bangs.
Q2: How Often Should You Trim Bangs?
To keep bangs looking fresh, they should be trimmed every 4-6 weeks. Letting bangs grow too long in between trims results in awkward lengths that are harder to style. Book frequent bang trims!
Q3: Can Bangs Make Your Face Look Slimmer?
Yes, certain bangs like wispy curtain bangs or longer side-swept fringe can help slim a round face or create the illusion of a smaller forehead. Avoid thick short bangs which can have the opposite effect.
Q4: What Hairstyles Work Well With Bangs?
Bangs look great with longer-layer haircuts, lobs, shag cuts, or pixies. They can be added to naturally curly hair or straight sleek styles. Bangs work better with some volume at the crown rather than pancaking flat hair. 
Q5: How Long Does It Take For Bangs To Grow Out?
It takes around 4-6 months for most bangs to completely grow out and blend in with the rest of your hair. Using clips, headbands, and styling tricks can help disguise awkward grow-out phases.