Matted hair is not a regular hair condition and that can be easily fixed with the help of your normal hair care products just as detangling hair serums, hair masks, or hair conditioners. This is a condition when the strands of your hair have become extremely tangled and you find it difficult to get the detangling process nearly impossible.
It is quite obvious that, in such a stressful situation, your first instinct would be to have a haircut or seek a haircare professional. But in this article, we will help you overcome the situation without stressing too much and worsening the situation.
We have also included some of the most useful and effective tips that can be used to prevent any further matting of your hair strands.
What Is Matting Of Hair?
When your hair strands get matted, they can be seen not in the form of strands, but in the form of rough clumps. A hairbrush or hair comb will not be sufficient to detangle these lumps and get the hair back to its normal position.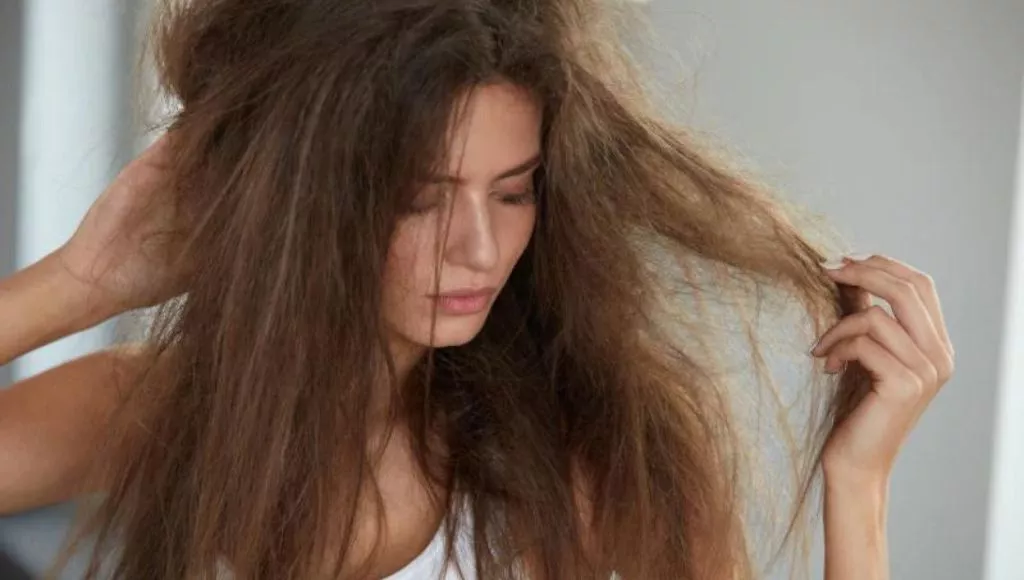 One of the most important steps that you can follow consistently is to comb and brush your hair on a daily basis without fail. This will help in the proper maintenance of your hair as well as support the health of your scalp by promoting blood circulation.
The frizziness of your hair can also be solved through this daily haircare ritual since it can help the natural oils and sebum produced on the scalp to get down the stands and give them a truly lustrous look and feel. 
Matted hair can also be caused if you fail to detangle your hair in the right way. A poor night-time haircare routine can also be the reason for the same. Apart from that, keeping your hair without regular trims can also result in the eventual matting of your hair. If your hair is more towards the curly or coiled texture, it is important to give that extra care to your hair since it is more prone to matting.
Depending upon the individual thickness of each hair strand, matting can or cannot be a frequent happening in your hair. If you have thin hair strands, it is better to stay away from chemical treatments such as straightening, smoothening, keratin, permanent blowdry, botox, coloring, and so on.
CHECK OUT:- 5 Common Mistakes That Girls With Thick Hair Make and How To Fix Them?
The Treatment Side
Step 1
The step in the process of detangling becomes the moisturization of your hair. When your hair is quite dry and rough, detangling becomes difficult and painful for you.
So it is important to apply a detangling cream all over your matted hair and get it ready for detangling. Make sure you take a generous amount since your hair needs more moisture to get rid of those hard locks.
Step 2
Next comes the most important part of this process. Get a wide-tooth comb handy for this process. And proceed by gently loosening your hair strands from the ends of your hair. This process can be painful though.
However, you may reduce the pain by holding the strands of your hair just above the part where the combing is working out at the moment. It is also important to begin from the ends and gradually proceed to the top side. This can help in reducing the pain as well as the hairfall caused due to the same.
CHECK OUT:- How To Remove Dandruff Quickly? Best Remedies To Prevent Dandruff!
Step 3
Now, it is time to properly wash your hair after all the struggle and pain of detangling the strands. This would feel like a relief after the entire tiring process. The temperature of the water you choose for the rinse is also quite important.
Since the hair is already in a quite vulnerable condition, it is better to avoid hot water showers. Cold water is always the best to maintain good hair and scalp health. Hot water may also increase the frizziness of your hair.
That is all about how you can detangle your matted hair without considering a haircut or seeking expensive professional help. Apart from that it is also important to take care of the health of your hair in the right way so that so you will not have to face such issues more often.