Knowing something deep and professional about hair care, skincare, and makeup is always welcome since it can advance your beauty with the right application of products, treatments, and so on.
Hence this article would take you to what a professionally qualified cosmetologist has got to tell you while taking care of your hair, and skin, and applying makeup.
These confessions would help you save a lot of money that you might end up spending on treatments that are not actually required by your skin and hair. It can also help you pick the right treatment for you and to curate a perfect routine for yourself. 
Things To Know About Skincare
When it comes to skincare, the most important tip and trick given by a cosmetologist is to wear your SPF without fail. It is also important to wear sunscreen on all the exposed areas of your body and not just over your face.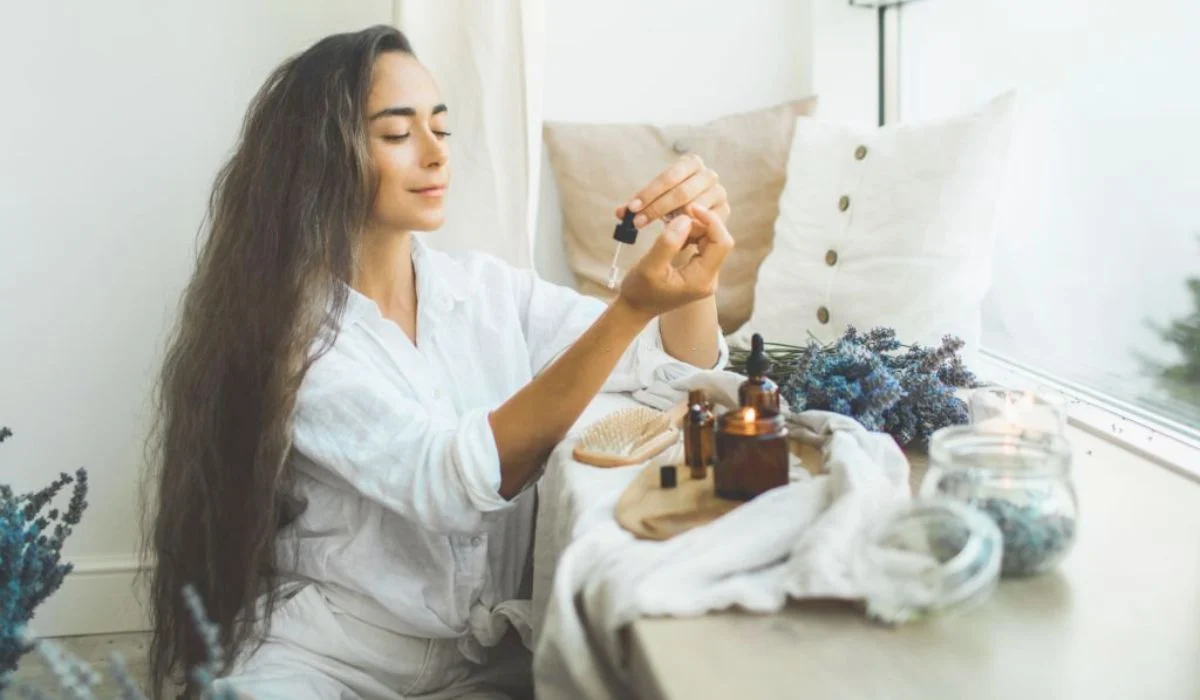 Choosing the right sunscreen suitable for your skin type is also something significant. You should also be careful about choosing the sunscreen type that matches your convenience and comfort. If you are wearing one with a thick, creamy consistency that greases and feels oily on your skin, you may end up bidding goodbye to sunscreen.
These days, sunscreens in the form of powders, sticks, and even sprays are all available in the market. You can choose any one of them to match your comfort and convenience concerns.
Also, make sure to choose something with a 50+ SPF. Apart from skincare, it is also important to follow a skincare routine and stick to it religiously without fail. CTMS is the basic skincare you can consider following if you are a beginner.
What Is CTMS?
In the abbreviation CTMS, C stands for cleanser, T is for toner, M is for moisturizer, and S is for sunscreen. This itself is the order of application. But if you are trying to incorporate more products to address your particular skin concerns, you should add serums to it.
Serums can be applied just before the sunscreen in your routine. Anti-aging, exfoliating, brightening, blemishes-reducing, pore-tightening, and a lot of other serum variants are available in the market according to your skin concerns.
Apart from applying a lot of topical treatments, it is also important to hydrate yourself more frequently to bring that inner glow to your skin. You can also take a consultation with your dermatologist or cosmetologist to check whether you need any particular clinical treatments that can enhance the look and feel of your skin. 
How To Do Proper Haircare?
Regarding haircare, cosmetologists give prime importance to the frequency and procedure of washing your hair. It is important to fix your hair washing frequencies and methods according to the dryness levels of your hair and also your lifestyle.
You must wash your hair daily if you are someone who sweats a lot either through workouts or generally. Regular hair washing is also applicable for those who are suffering from dandruff. But if you do not fall into these categories, the ideal frequency to wash your hair can be thrice or twice a week.
Another concern is regarding the shampoos and other hair care products that you use. Understand your hair type and condition before choosing these products. Also, make sure you are using parabens and silicate-free products not to damage your hair in the long run.
Apart from that you can also get hair growth tonics and treatment serums if you go and get a one-to-one consultation with your cosmetologist. Consuming hair-growth-promoting foods such as leafy vegetables and hydration is also much important. 
Key Points To Remember About Makeup Care
Even if we try to avoid makeup on regular days, it has become an inevitable part when it comes to a special day or occasion. However, there are certain things advised by a cosmetologist while applying makeup.
One of the important things among them is choosing the right makeup products that match the quality standards. Cheap products can definitely ruin your skin and health.
Just like skincare and haircare, it is also important to choose products according to your skin type to make your makeup look flawless and natural-looking.
Taking off your makeup before hitting the bed is also another important thing to be taken care of. Sleeping with makeup on your face can easily clog your pores and welcome pimples, acne, and other skin problems so quickly.