Headband wigs are the perfect solution for an easy, fuss-free hairstyle. These unique wigs feature a built-in headband that keeps the wig securely in place. Headband wigs are a great protective style for natural hair that want a break from daily styling. They also provide a quick style for days when you don't have time to do your hair.
With so many options, it can be tricky to determine the best headband wigs for your needs. Keep reading to explore the top picks and how to wear headband wigs for an effortless, chic style.
What Are Headband Wigs? How Are They Used For Fuss-Free Style?
Headband wigs feature a thin, stretchy headband attached to the front of the wig. Some have a velvet headband while others have a elastic band more akin to a workout headband. The wig hair is sewn onto the headband which sits around your hairline for a secure fit.
To wear a headband wig, you simply slip the headband over your head to rest on your hairline. No adhesives or clips needed! The wig stays in place and covers your natural hair, creating the illusion of a complete hairstyle. It's the perfect fast solution when you want voluminous hair without fussing with installing a full wig.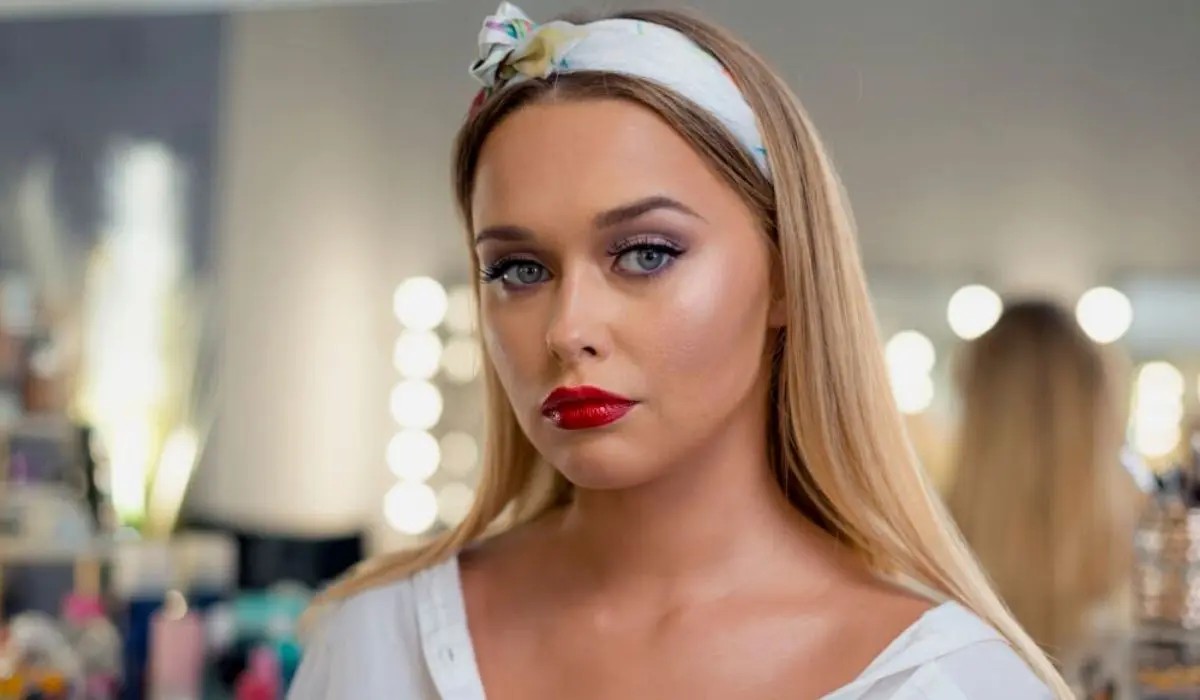 Headband wigs come in lace front or full wig options. Lace front versions have sheer lace at the hairline for a seamless blend with skin. The hair can be straight, wavy or curly textures ranging from synthetics to Remy human hair. With minimal effort, you can achieve a gorgeous, polished hairstyle!
7 Best Headband Wigs For Fuss-Free Style
1. MelodySusie Short Curly Headband Wig – This synthetic wig features lovely springy curls and a comfortable velvet headband. Great beginner style!
2. Younsolo Lace Front Headband Wig – A lace front creates a natural hairline on this medium length, straight Remy wig.
3. Mofeel Crochet Headband Wig – Crochet braids attached to a stretchy headband base provide a lightweight, bohemian vibe.
4. Bellami High Pony Headband Wig – A slick high pony on a comfy elastic headband makes an eye-catching statement.
5. Hotop Curly Headband Wig – These defined ringlets and voluminous layers work for day or night.
6. Suwigs Lace Headband Wig – Silky straight locks and a lace front offer versatility from this premium human hair wig.
7. Wiggin Out Headband Wig – Short pixie crop on a velvet headband for a modern, edgy style.
Benefits Of Headband Wigs For Fuss-Free Style
☑️ Speed – Slip it on in seconds when you're in a hurry or need a quick hair disguise.
☑️ Protection – Ideal protective style when you want to stow away your natural hair. Less manipulation prevents damage.
☑️ Comfort – No pins, clips or adhesives needed. The stretchy headband remains secure and comfortable. 
☑️ Affordability – Synthetic options are budget friendly. Even human hair versions cost less than full wigs.
☑️ Versatility – Change your look from curly to straight with different headband wig styles. Fun for weekends too!
☑️ Beginner friendly – Perfect entry style if you're new to wigs. Headband attachment makes them easy to put on and remove.
☑️ Damage-free – Unlike braids/weaves, headband wigs don't require any potentially damaging hair extension installation.
☑️ Travel friendly – Packs easily without worry of tangles or damage. Pop it on once you reach your destination!
Precautions & Tips While Using Headband Wigs For Fuss-Free Style
☑️ Take wig hair type into account and don't wear straight styles in rain or humidity. 
☑️ Heat styling should be minimal or avoided on synthetic wigs. Use low heat on human hair.
☑️ Wash human hair headband wigs regularly with mild shampoo and conditioner to maintain the quality.
☑️ Avoid getting the headband portion wet as this can negatively impact the grip and stretch.
☑️ Gently brush out any tangles using a wide tooth comb or soft brush. Never brush curly wigs when dry.
☑️ Use a wig grip if needed for a more secure fit, especially for active situations like working out.
☑️ Carry small supplies like bobby pins, edge control etc to tweak styling and keep hairline slick.
☑️ Store wigs on a mannequin head or laid flat when not in use to prevent tangling.
Conclusion
Headband wigs offer a foolproof way to switch up your style with minimal effort. The attached headband makes application a breeze. With options ranging from voluminous curls to sleek straight locks, you can find the perfect fuss-free hair in seconds.
Headband wigs protect your natural hair while providing tons of styling versatility. Give these fun and functional wigs a try for your new grab-and-go hairstyle!
Read More:- 5 Best Claw Clips For Thick Hair – How Claw Clips Are Useful For Thick Hair?
FAQs
1. Do you wear headband wigs over or under your natural hair?
Headband wigs are worn over your natural hair, using the attached headband to secure the wig around your hairline. Your real hair remains tucked beneath.
2. How long do headband wigs last?
With proper care, human hair headband wigs can last 1-2 years. Synthetic wigs have a shorter lifespan of 4-6 months with regular use.
3. Are headband wigs good for your hair?
Yes, headband wigs are a protective style. Your real hair stays tucked away and exempt from daily styling, reducing damage and breakage.
4. Can you sleep in a headband wig?
It's best to remove headband wigs for sleeping. The constant friction against bedding can cause tangling and matting of the wig hair over time.
5. How do you apply and remove headband wigs?
Applying a headband wig takes seconds. Simply stretch the band and slide it over your head until it sits at your hairline. Reverse the steps to gently remove.