Yogurt has become a popular ingredient in homemade face masks due to its many benefits for the skin. The lactic acid and probiotics in yogurt provide gentle exfoliation, hydration, and anti-inflammatory effects when applied topically.
Using a yogurt face mask can improve skin texture, brightness, and overall appearance.
In this article, we will look at what yogurt face masks are, different types, how to apply them, benefits for skin, tips for use, precautions, and frequently asked questions.
What Is A Yogurt Face Mask?
A yogurt face mask involves applying plain unsweetened yogurt directly to clean skin and allowing it to sit for 5-20 minutes before rinsing off.
The lactic acid in yogurt gently exfoliates by dissolving dead skin cells. It also has probiotics that balance the skin microbiome and retain moisture in the skin. The zinc, B vitamins, and vitamin D in yogurt also contribute to healthier, glowing skin.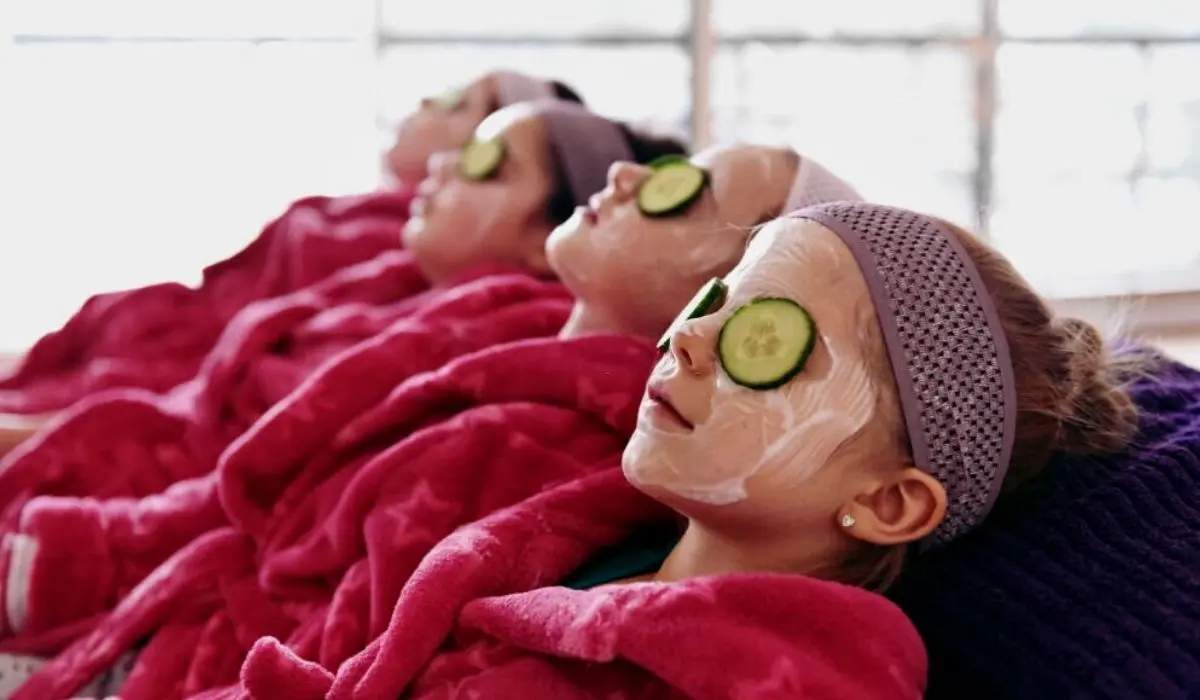 Types Of Yogurt Face Masks
There are many variations of yogurt masks:
? Plain yogurt mask – Just plain unsweetened yogurt. Best for sensitive skin.
? Yogurt and honey mask – Plain yogurt with 1 tsp raw honey is hydrating.
? Yogurt and lemon mask – Yogurt with lemon juice brightens dull skin. 
? Yogurt and oats mask – Oats help exfoliate and yogurt soothes.
? Yogurt and turmeric mask – Turmeric fades scars and inflammation. 
? Yogurt and rose water mask – Rose water tones skin.
Steps To Apply A Yogurt Face Mask On Face
? Cleanse face and pat dry.
? Apply a thin layer of yogurt mask avoiding the eye area. 
? Leave the mask on for 5-20 minutes.
? Rinse with lukewarm water and pat dry.
? Moisturize well after rinsing off the mask.
Benefits Of Yogurt Face Masks
Yogurt masks benefit the skin in the following ways:
? Exfoliate and lighten skin – Lactic acid dissolves dead cells.
? Reduce acne and scarring – Probiotics balance skin microbiome. 
? Improve hydration – Yogurt is rich in skin-loving nutrients.
? Calm irritation – The cooling effect soothes inflamed skin.
? Brighten complexion – Vitamins in yogurt impart a natural glow.
? Slow aging – Antioxidants prevent premature aging signs.
? Deep clean pores – Yogurt's enzymes dissolve oils and impurities.
Related:- Coffee Face Mask For Glowing Skin: Transform Your Skin Naturally
Tips For Using A Yogurt Face Mask
? Apply to clean, dry skin and leave for 5-20 minutes before rinsing.
? Use plain, unsweetened yogurt with live cultures. Avoid flavored yogurt.
? Don't use if allergic or sensitive to dairy products. Try vegan yogurt instead.
? Refrigerate leftover yogurt mask in an airtight container for up to 5 days.
? Use 1-2 times per week for best results.
? Pair with gentle face toner and light moisturizer for a full skincare routine.
Precautions
? Do a patch test first if you have sensitive skin.
? Avoid contact with eyes as yogurt may sting.
? Don't use yogurt masks if you have an active acne outbreak or open wounds.
? Check for milk allergy before applying dairy-based yogurt on the skin.
Conclusion
Yogurt makes for an easy and effective skin-brightening face mask thanks to its lactic acid, probiotics, and nutrients like zinc and B vitamins. It gently exfoliates, fades scars, evens out skin tone, reduces inflammation, and boosts hydration.
Make yogurt masks a regular part of your beauty regimen 2-3 times a week to reveal brighter, healthier skin over time.
Read More:- Top 4 DIY Summer Face Masks
FAQs
Q: How often can you do a yogurt face mask?
A: Use a yogurt face mask 1-2 times per week for best results. Doing it too often may dry out or irritate the skin.
Q: Is it OK to leave yogurt face mask overnight?
A: It's best to leave a yogurt mask on for only 5-20 minutes. Leaving yogurt on skin overnight increases the risk of irritation and breakouts for some people.
Q: Can I use flavored yogurt for a face mask?
A: Stick to plain, unsweetened yogurt. The added sugars and artificial flavors in flavored yogurts may aggravate the skin.
Q: Does yogurt really improve acne?
A: Yes, yogurt face masks can help improve acne over time. Lactic acid exfoliates, zinc reduces inflammation, and probiotics balance skin bacteria.
Q: What can I add to a yogurt face mask?
A: Try adding ingredients like lemon juice, honey, oats, turmeric, rose water, or green tea to yogurt masks for added skin benefits.