To those of you reading this in the US, you probably know today as Veteran's Day or Armistice Day. Many of you are taking advantage of the government holiday by staying home, in observation of the armistice signed between WWI Allies and Germany on the 11th hour of the 11th day of the 11th month of 1918.
In China the 11:11:11 has a totally different meaning: it symbolizes the individual.
The "single dog," as they say.
Taobao (which is like China's version of Amazon) has taken advantage of this day–the opposite of Valentine's Day, a (mostly sad) celebration of being alone–and turned it into the biggest shopping holiday the world has ever known.
Step aside Black Friday, you don't have a thing on Single's Day.
This year, since I'm on the other side, I thought I would celebrate Singles Day, also known as Double 11 Day.
It all started with a Victoria's Secret Angel for me (yes, really).
Last night Victoria's Secret Angels Alessandra Ambrosio and Josephine Skriver both geotagged locations IN MY NEIGHBORHOOD and said "About to go on stage!" in typical VS supermodel fashion: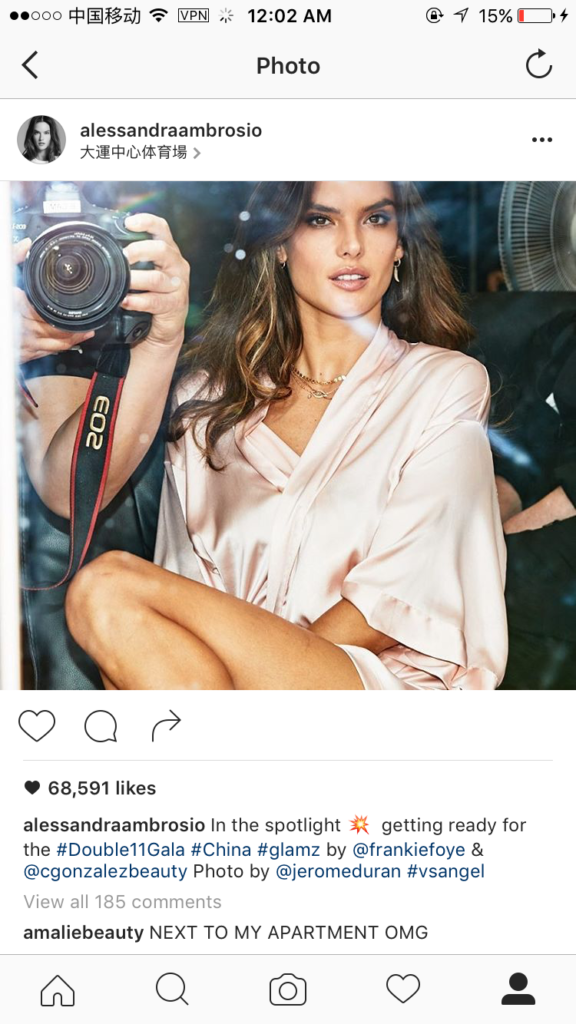 I was dumbfounded.
..as you can clearly see in the comments section.
I live in a very residential neighborhood, deeply embedded in the factory district of Longgang. What in the world could they possibly be doing in my neighborhood!?
Another post from earlier than day, IN MY NEIGHBORHOOD: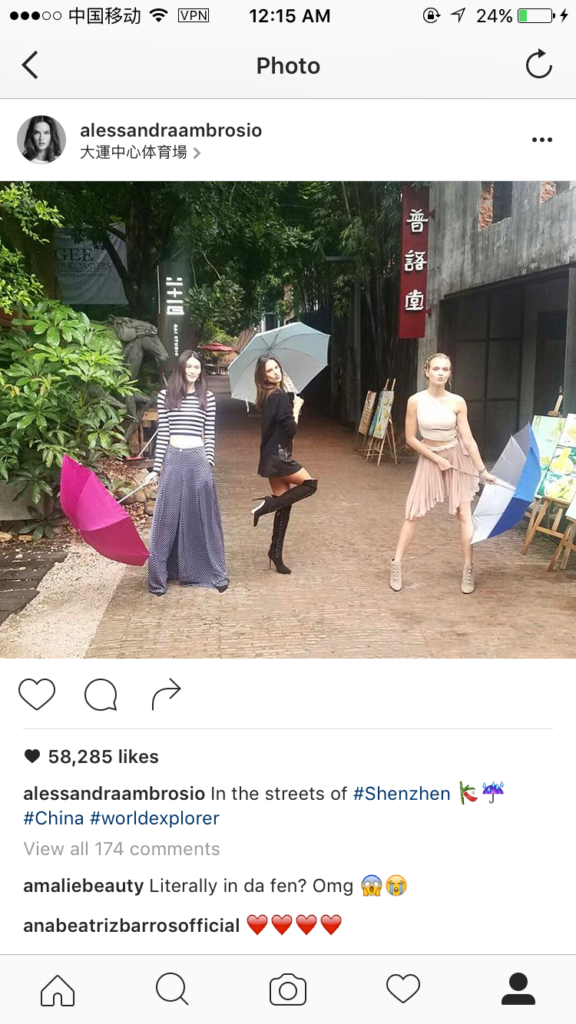 Still freaking out.
Yes.
This is like the Victoria's Secret Angels coming to Bedford, y'all.
SO.. It turns out that the Chinese–like the Beijing Olympics in 2008–do everything big.
Really, really big.
Last night celebrities from all over the world were flown in for this event: David and Victoria Beckham, Scarlett Johansson, VS angels, Kobe Bryant.. basically all the celebrities that are equally famous in China.
The event was a countdown to Singles Day: an event to mark the beginning of the biggest shopping holiday in China.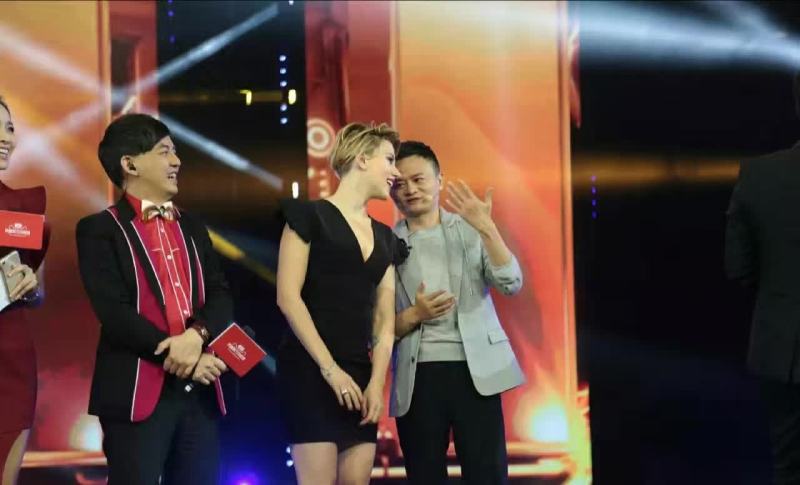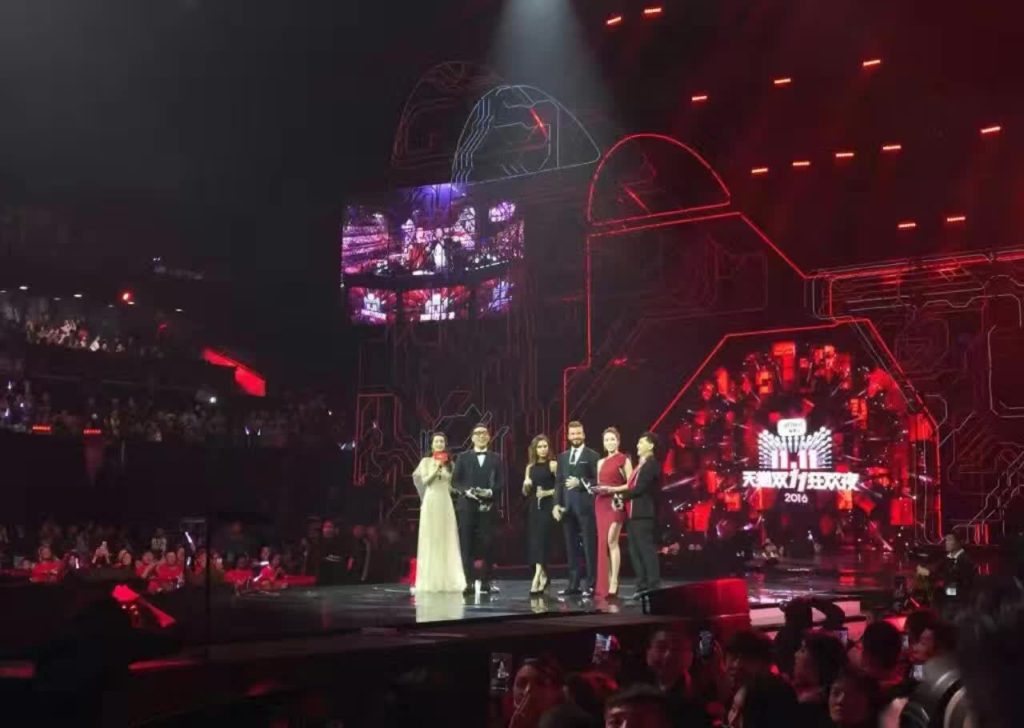 That's the Beckhams, ladies and gents.
Why they did such a big countdown event when almost nobody in Shenzhen knew about it? The world may never know. I'd guess it for the same reason that the last event I went to with Jack Ma, Tim Cook and Li KeQiang was secret–when information goes public. things get out of hand quicker than a Justin Bieber sighting.
This year did experience a lot more coverage, but not until hours before the event.
The countdown to Singles Day was quite effective, I might add. They sold more than 10 Billion Yuan in merchandise (about $1.5 Billion USD) in less than 7 minutes. Here's the proof, sent from a friend who DID go to the event: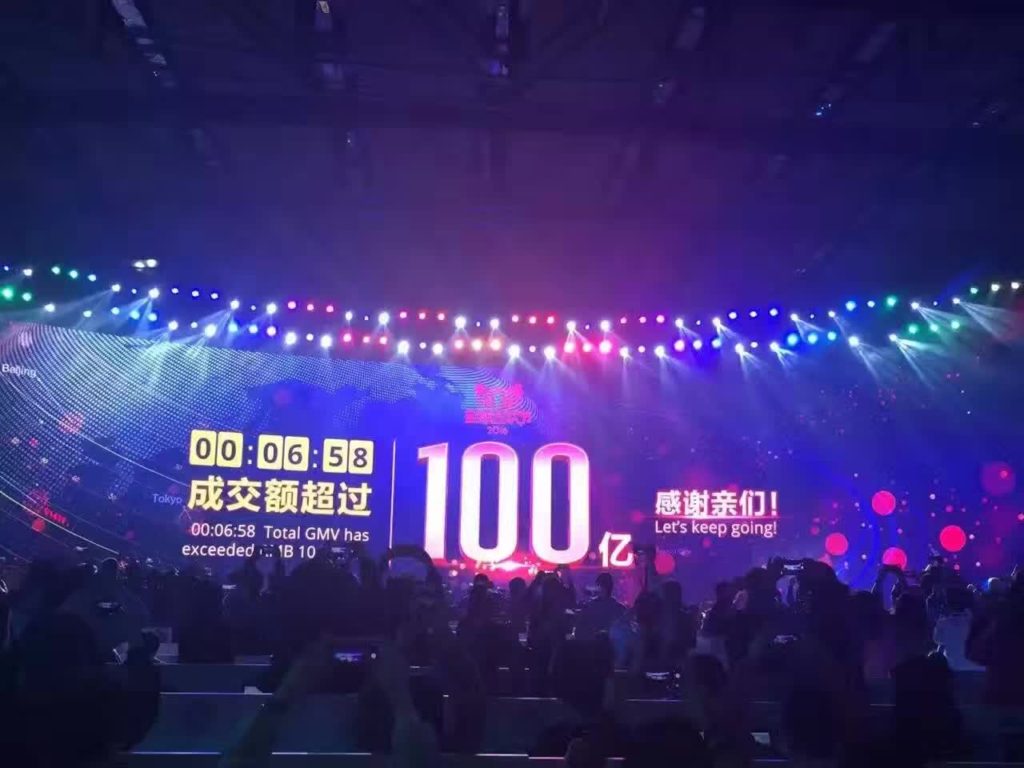 A Brief History on Singles Day in China
Before this morning, not much was known on Singles Day here in the West, and if you Google it, you'll just find a handful of Forbes articles that say "Here's what we know about Singles Day in China," and were a stack of numbers and question marks, showing that they didn't really know sh*t.
When I tried to find out about the event details last night, they were nowhere to be found. How could an event with so many celebrities be completely un-noted? #China #ThatFirewallYall
Singles day started with Tmall (Taobao) in 2009, when they decided to turn this Chinese holiday–popular among young people–into a Shopping Holiday.
In the first year, they sold about 5 Million Yuan of merchandise (about $750,000), between just 27 brands. It was a blip on China's radar.
Last year, they were able to pull in 91.2 Billion CNY in sales–almost $13.4 Billion USD in a single day of shopping.
This year, it looks like a new record will be set again, but nothing like the first 6 minutes of the day and all its fanfare suggested.
Update: They just set a new record.
Why is Singles' Day so Big in China?
Those numbers are just incomprehensible to me, but as a developing–rapidly developing, I might add–economy, China just isn't the same as the US.
Singles Day, similar to Black Friday, invokes a true scarcity mindset in consumers.
Yes, this is a day for single people to shop, but it's also a day for people to stock up on essentials at deep discounts. One can expect essential items like noodles, pillows and shampoo to run anywhere from 30-70% off.
In a country as big as China that's gone through as many rapid developments as quickly as it has, it's the perfect storm.
Additionally, I've said it before and I'll say it again: in China, shopping is a sport. Really, it's entertainment. It's fun. It's something you do with your friends several times a week. Singles Day is no exception.
How I Celebrated Singles' Day in China
This was a tough one for me, because A). I'm not single and B). I'm not Chinese.
Hold the phone–who cares, right? It shouldn't matter.
It matters.
A). I'm not single. Let's start off with this one. When I asked my friends for help regarding this new holiday, this is the response I got: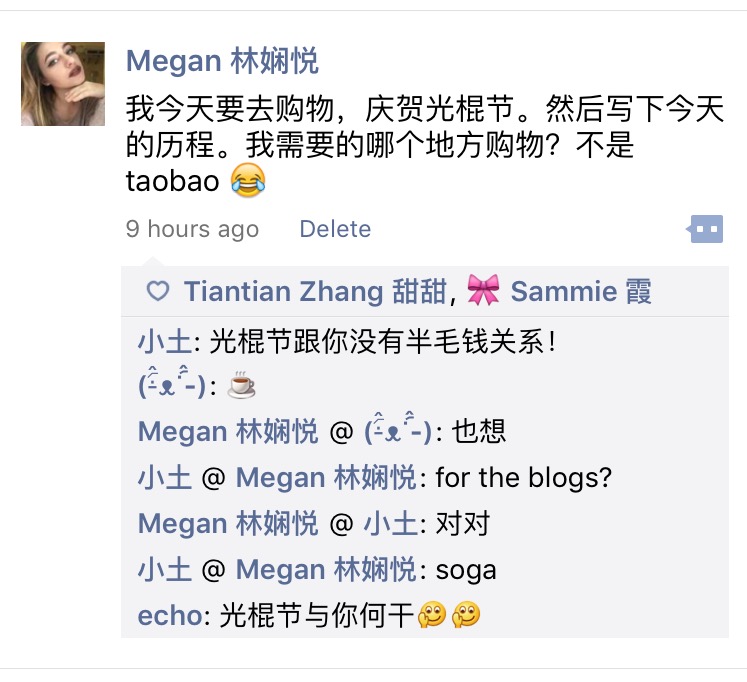 Here's a rough translation:
Me: I want to go shopping today to celebrate Singles Day, then give a recount of it. Where do I need to go shopping? Not Taobao!
First Friend: SINGLES DAY DOESN'T CONCERN YOU!
Second Friend: Coffee
Third Friend (Echo): What does Singles Day have to do with you? Bye bye
THANKS GUYS. BIG HELP.
B). I'm not Chinese.
Most of Singles Day is done online, on Taobao. Taobao is like Amazon on crack.. in a bad way (my opinion). The UX is horribly clunky (think Alibaba-esque, as Alibaba is it's parent company), it's ALL in Chinese characters, and guess what: the Chinese people don't even trust each other to sell quality goods.
It's not just a translation problem, it's a trust problem. You, as a foreigner, are not as savvy at picking out what things are fake and what are real. You don't know how to judge vendor's nuanced language and sly moves in their descriptions.
In the words of my very wise father (quoting Homer Simpson, of course): "Never Try."
Some foreign brands have capitalized on Singles Day in China, but they just don't compete the way Chinese brands do. They just don't get it.
So for me, online shopping was observational only, watching friends go at it, posting their hauls, and making jokes about cutting off their hands, because they couldn't stop clicking and buying.
Here's what a typical Singles Day haul looks like: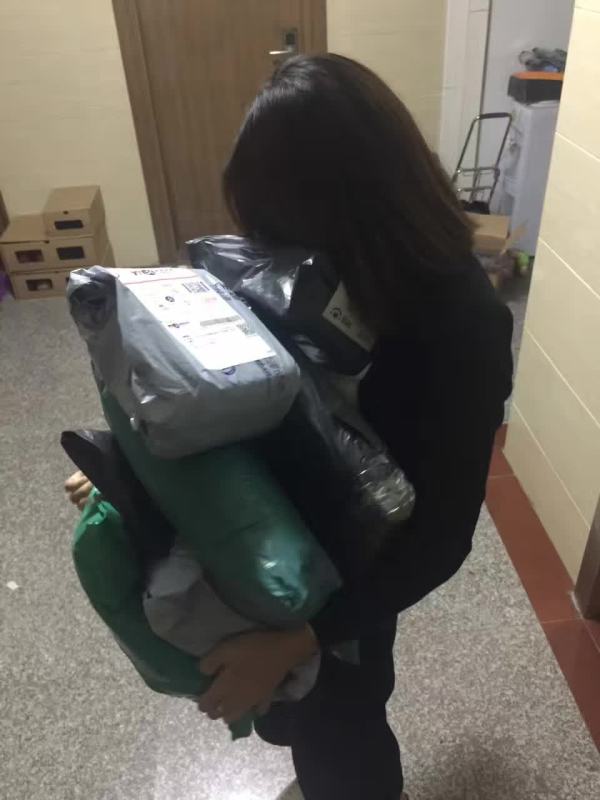 For me, though, it was all offline shopping only. I really didn't have a choice. This proved to be a crippling choice.
Surprisingly, despite the 10 BILLION YUAN of sales in the first 6 MINUTES of this day.. this was NOT a traditional shopping holiday, like Black Friday in the US.
In fact, it was just your typical weekday.
The subway was celebratory in its ads!
The malls were pretty empty (by Chinese standards):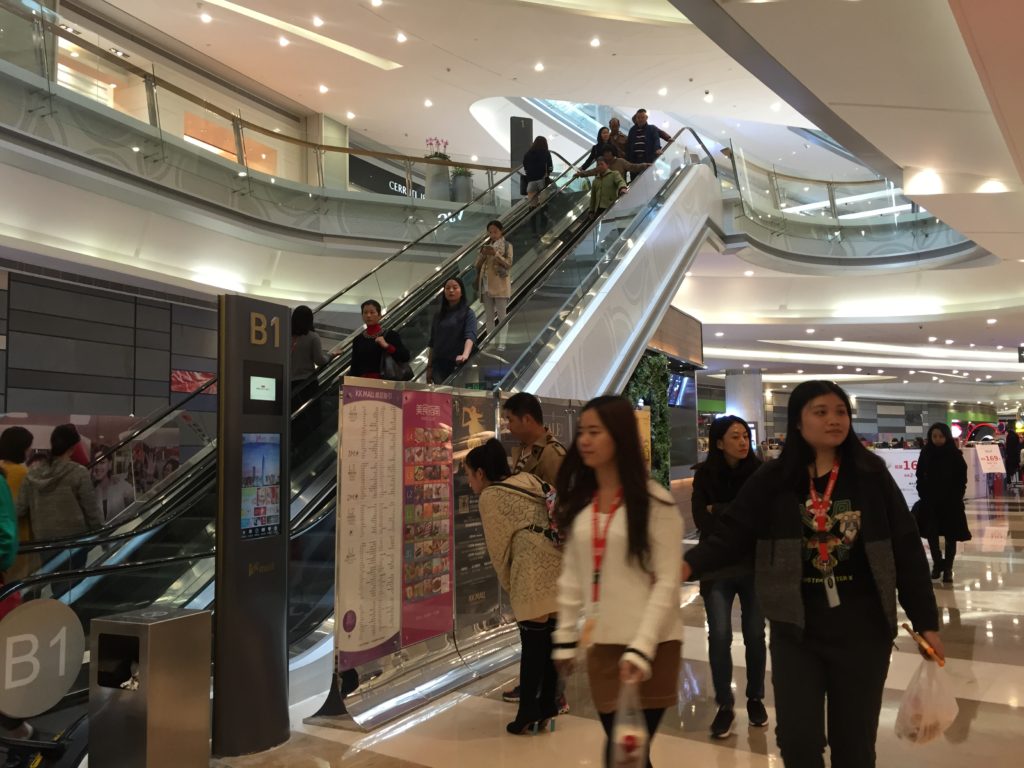 The discounts SEEMED high, but I wasn't able to find anything worth buying: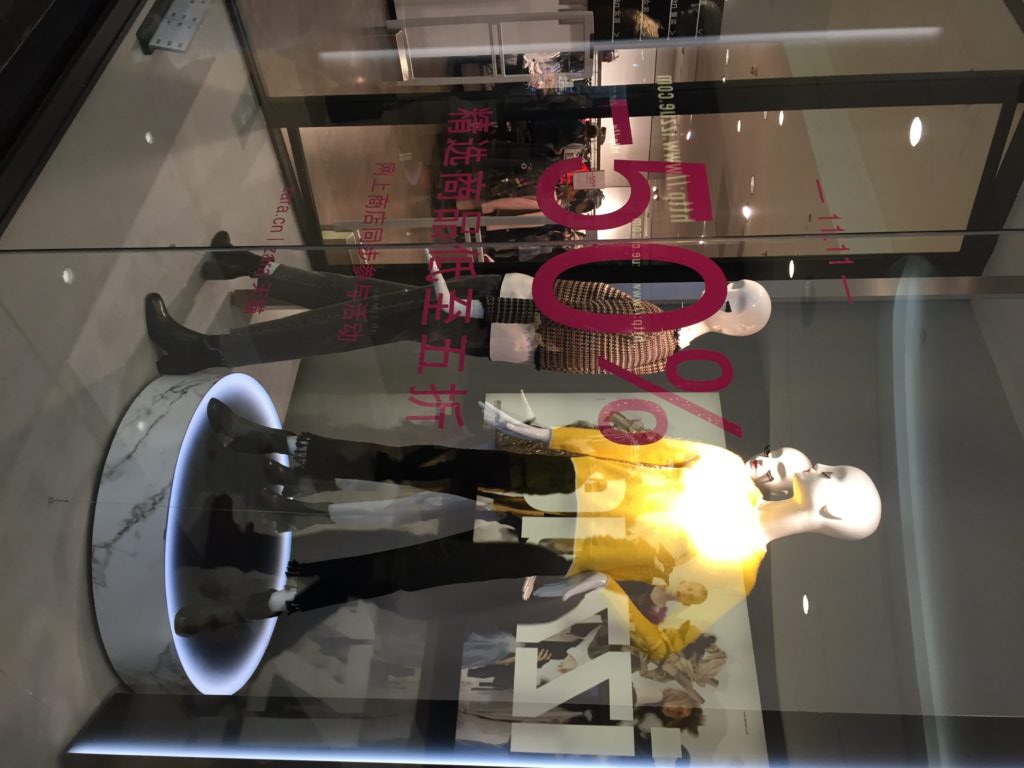 LaoJie (which I wrote about last week, here), was a little more crowded as the day wore on, but still.. typical.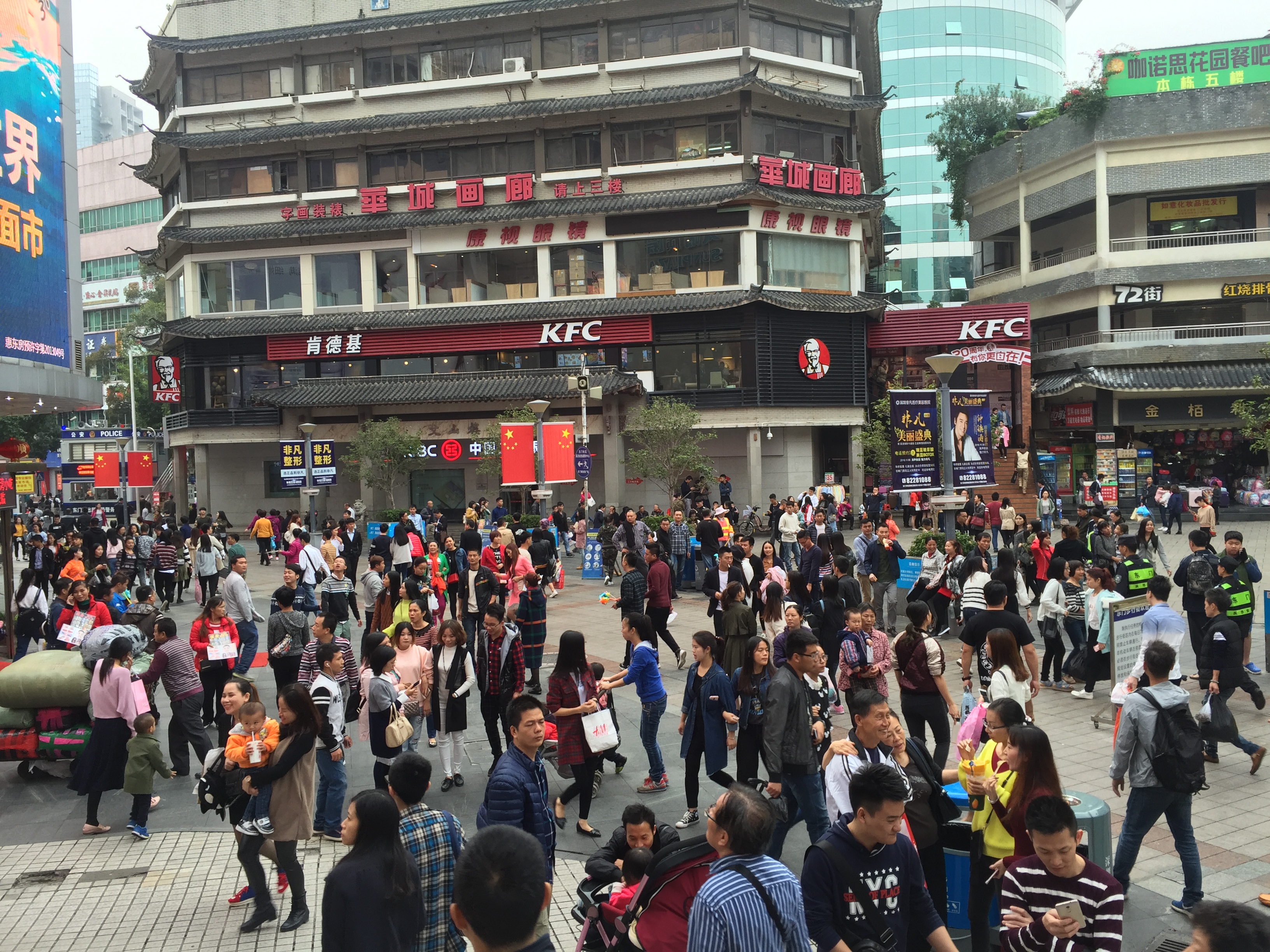 Womp, womp.
Takeaways: Singles' Day in China
So for me? Shopping on Singles Day was a bust, because I'm just not to that level of competency and integration yet. I couldn't shop online, and that's where it was really all happening.
Was it fun to observe? Definitely. My wechat (like facebook) was lit all day.
Like every Chinese holiday, there's always so much to learn about the culture and it's exciting to see everyone have so much energy and excitement in contrast to the every day grind.
There's nothing wrong with just adding a little sparkle, which is all that Singles Day amounted to for me–this sparkly phone case and Hello Kitty phone ring: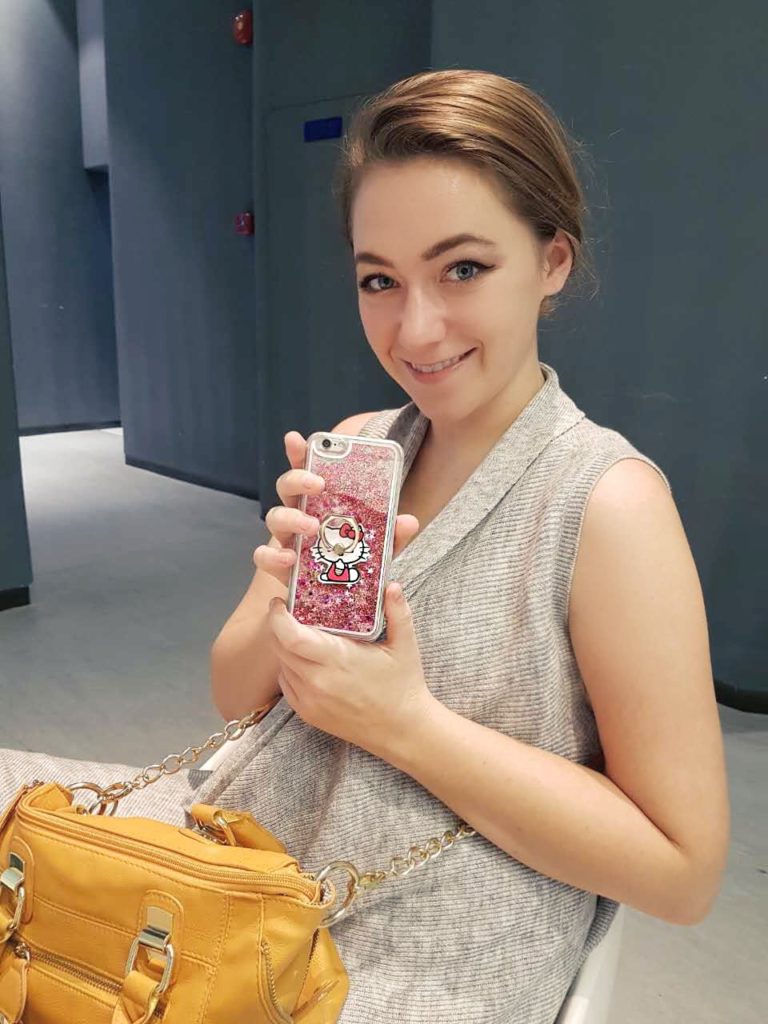 For me? Singles Day was just another day in China ?
Gentle Reminder: If you like this type of content and want to keep seeing it, scroll to the top of the page and enter your email in the right hand column, to sign up for updates! xoxo