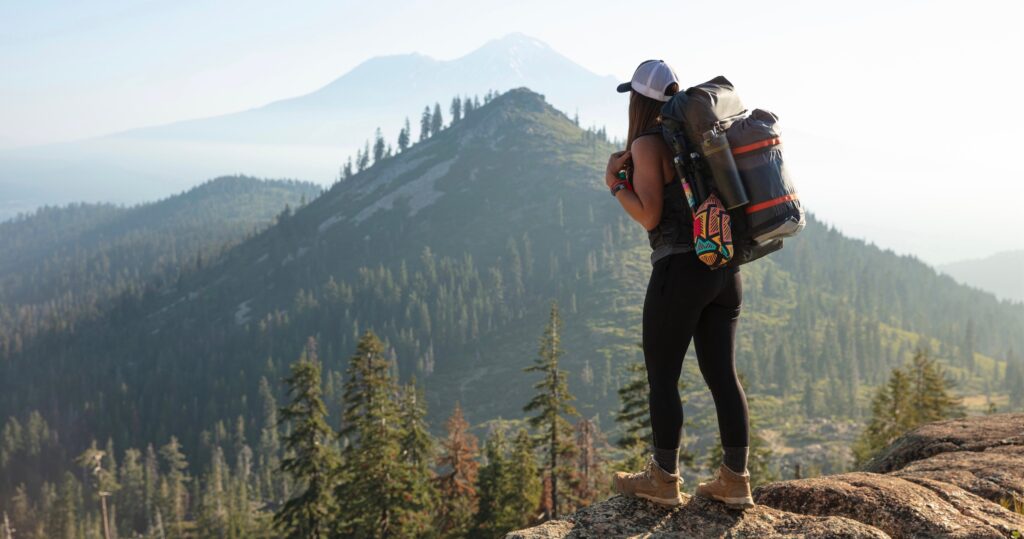 The humidity is finally dropping and the outdoor temperatures are pleasant. Fall is the perfect time to get out into the sunlight and get some exercise without even thinking about it. 
Walking
Walking is one of the most effective underrated forms of exercise out there. Okay, it may not be sexy, but it burns calories, builds strength and clears your mind. It's also one of the only exercises you can do alone, at your own pace and when you choose to. The average person walks a mile in 20 minutes so an hour of walking can give you 3 miles and burn 285 calories. If you do this 5 days a week you can lose 1/2 pound of fat each week. If you want to increase your calorie burn and fitness level simply walk faster and/or add some hand weights. Walking can also be fun if you switch up you'r walking path. A park, a nice neighborhood, city streets or just walking to a destination you normally drive to. Tip: Be sure to invest in good shoes when walking. This will ensure you don't get any injuries. If you need some help finding the right walking shoe we like this post from womensday.com.
Walking is also a fantastic workout that you can share with others. Invite a friend you haven't seen in a while and walk and talk. You'd be surprised how far and how long you'll walk and not even be aware. If your into walking to get peace and relaxation try listening to your favorite tunes or better yet, listen to nothing and put your phone away. Let your mind wander and enjoy the cool crips air.
Hiking
Fall is the perfect time for you to hit the local hiking paths near your home. You can choose, short, long and various levels of hikes. This is a great way to challenge yourself and focus on building strength, endurance and/or heart health. You can burn on average 450 calories per hour of hiking. You can burn more of less based on the challenge of the hike and/or if you wear a weighted backpack. Tip: If your serious about hiking and plan to do it regularly, much like the importance of walking shoes, it's worth it to invest in hiking shoes. Hiking shoes offer more support to your ankles as well as your feet overall so that you don't get injured by an ankle roll or rocky terrains. If you want to check out options for the best hiking shoes we like this post from switchbacktravel.com.  You can even consider a day trip to a local park to try new paths and to get a change of scenery.  If you're not sure where to go we love this site from alltrails.com because they not only give you hiking options by zip code but highlight intensity, time needed and use of bikes, wheelchairs and more.
Home Projects
Yes, I said home projects. Sweat equity is a real thing. Most people think of these as chores vs workouts but raking leaves, cleaning windows, gardening or painting the house are all ways of getting your house ready for the winter while getting a workout. 
Raking Leaves – Raking and bagging leaves burns 350-450 calories per hour.
Cleaning House windows – 30-minutes of window washing can burn 126 calories for women and 149 for men. 
Gardening – Gardening burns around 300 calories per hour which makes it a great moderate-intensity exercise. Gardening also helps to build muscle on legs, arms, back and stomach. 
Painting – If your 155 pounds, painting one room in your house can burn 167 calories in only 1/2 hour . If you weigh 185 pound you can burn 200 per 1/2 hour. Whats great about this is you are doing something good for you body and your home.
In summary, get that extra health boost by getting out and walking, hiking or working on your home. You can help your body physically and emotionally. 
Gentle Reminders: If you liked this type of content and want to see more, scroll to the top of the page, enter your email in the right hand column, and click "subscribe." To share with friends, use the social sharing icons below. This blog contains affiliate links; both clicking on and purchasing through links help pay for this content.