When we hear terms like "slimmed down" and "thin" we hope it is in reference to our figure and not our eyebrows. But alas….here we are staring at our reflection in the mirror wondering where our brows have run off to. Much like thinning of the hair on our head, as we get older our eyebrows can thin out too.
For women, aging can cause a drop in hormones like estrogen which shortens the hair growth cycle, resulting in thinner hair (Source). So not only does our skin wrinkle and we go through menopause, but now we have to worry about thinning eyebrows too? The joys of being a woman.
Thick, full eyebrows are a seen as youthful, so to have your natural eyebrows begin to thin makes the aging process even more difficult. Whether you choose to use a brow enhancer (like WINK) or stick strictly to color cosmetics, there are some steps you can take to get your eyebrows looking so good, that you'll probably start getting carded.
Of course – aging isn't the only cause of thin brows. Sometimes it's diet, stress, hygiene or just plain genes! No matter where you are in life – or your brow journey – these tips and tricks are guaranteed to make your brows look fuller.
THINNING BROWS SOLUTION #1: FILL THEM IN
Because eyebrows are having such a huge moment right now, almost every cosmetic company has some sort of product you can use to enhance your eyebrows. You have gels, powders, pencils, and pomades so it's really about what you're comfortable with. I personally am a fan of the Anastasia Beverly Hills Brow Wiz (here), Glossier's Boy Brow (here) or the ColourPop Brow Pencil (here) for those on a budget.
To start, make sure your brows are clean and free of all product. Start by brushing them up (using a spoolie – like this one) so you can see all of the gaps and areas that need to be filled in. After you've determined where the gaps are, and what eyebrow shape you are going for, start creating short, upward strokes with the product of your choice. The goal here is to create fine lines that mimic your eyebrow hair. Make sure you are using a light hand, and avoid filling in the front of your brow as this can look too harsh. It's best to begin under your natural arch, and finishing at the 'tail.'
Once you have finished applying the product, use the spoolie again to brush them out. This may seem counterproductive, but trust me it will make your eyebrows look much more natural. Make sure you are brushing the hairs up and out. Once everything is all blended together you can set your brows using a tinted or clear brow gel. You don't have to do this step, but I like it for holding the hair in place and making sure product doesn't move around, especially if you are using a brow powder (suggestion: ABH's duo brow powder, here).
If you need any help mapping out the best shape for your eyebrows, check out our handy 'how-to' guide here for determining the best brow shape for your face!
Shop the Recommendations:
THINNING BROWS SOLUTION #2: BROW TINTING
Don't have time to fill in your eyebrows every morning? You can have them tinted! "The older we get, the more our brows seem to fade away, so tinting is a great way to help make them look fuller and more pronounced," says makeup artist Stevi Christine.
Eyebrow tinting is similar to getting your hair dyed, and you can expect to go in for touch ups every 4-8 weeks (although people who exercise regularly or sweat often may have to go in sooner.) The process takes about 15 minutes, and can cost around $20 per session. "Tinting looks much more natural, and you won't see any of the little marks that your pencil can leave behind," says Christine. "Plus, more pronounced brows allow you to wear less makeup and help you look younger. Think about it—Cindy Crawford never seems to age, and part of it is thanks to her strong, full brows." (source)
THINNING BROWS SOLUTION #3: ENHANCEMENT
Regardless of whether you choose to use a daily brow product, try out tinting, or leave your brows au naturale, you'll have more to work with if you start with a brow enhancer.
When it comes to enhancers, there's plenty to choose from. For a full run down on all the brow enhancers on the market and a comparison of their pros and cons, check out our article about them here.
For a natural solution to help improve the look, condition and feel of thinning brows, look no further than to our WINK lash and brow oil. Crafted with a unique mix of essential fatty acids, WINK will ensure that your brow pencil doesn't need to work so hard. To learn more about the science of WINK + how it works, visit our "Science of WINK" page here.
If WINK sounds right up your alley, make sure to check it out here.
TAKEAWAYS: THINNING BROWS GUIDE
There are tons of resources on this blog for different tips and tricks you can use to grow your eyebrows out. Make sure you check out our handy Day-By-Day Guide to Growing Eyebrows Fast (here), and incorporate a hair growth serum like WINK (here) for optimal results.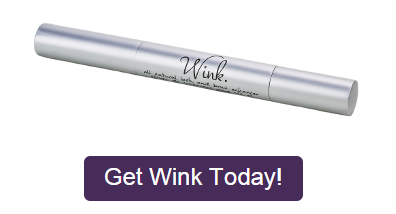 For more brow tips and tricks, check out our FREE E-book, the Amalie Brow Bible, available for download here.
Shop Our Favorite Brow Products:

This post contains affiliate links.