Do you know the difference between hair texture and textured hair? Are you still someone who understands both the terms as synonymous? If yes, this article is written just for you. We will let you know the difference between hair texture and textured hair with a more detailed focus on textured hair.
This article would also act as a comprehensive guide to let you read and understand the different hair types, on the go. We will also be giving insights to help you understand the slightest differences between hair types that make them different from each other. 
Understanding Textured Hair
The first thing to understand regarding textured hair is that it is not an exclusive term that points to a certain type of hair. A couple of hair types come under this term and the texture of their hair would also be different. Even if straight has its own texture and is a hair type, it does not fall under the category of textured hair.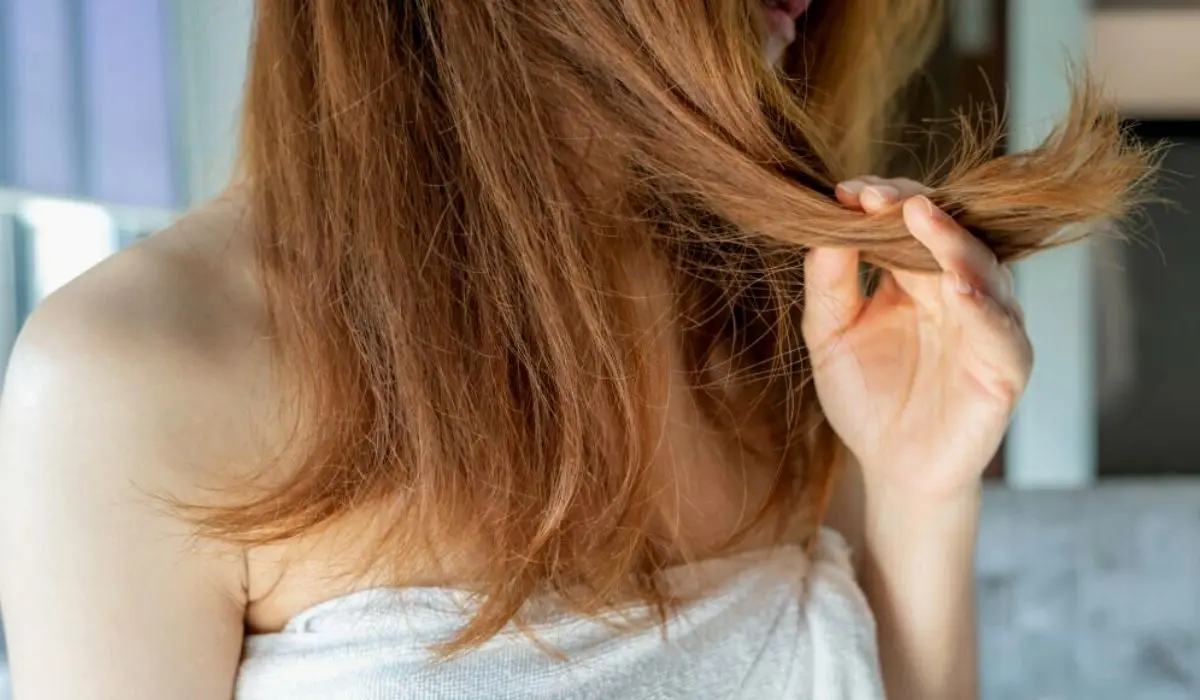 Hair types with a specific curl pattern can only considered textured hair. These patterns can be kinky, curly, or even coily. The natural hair of the African lineage can also considered to be textured. People with textured hair would also have a curl pattern. This is the appearance of your hair without oil, dirt, and other products in it. This curl pattern decides the type of textured hair you own. 
Different Hair Types 
Primarily, four types of hair can be found across the world. They are straight, wavy, curly, and coily. As mentioned earlier, straight hair does not come under the category of textured hair. Textured hair can be found in people having wavy to coily hair. According to the curl pattern owned by these hair types, they are further divided into three different types and they have been mentioned below. 
Wavy Hair
When compared to the rest of the textured hair types, this is the straightest type among them. There are three subdivisions in this type, named A, B, and C. In this, type A would have the loosest curls and type C would have the tightest.
Type 2A: In this case, your hair would be straight from the roots to your eye level. From eye level to the ends of the strand, it would have the slightest curls. The texture of their would be comparatively smooth and it may not take much effort to style it.
Type 2B: If you find your hair strands getting wavy from the exact half of your hair length, you may be having Type 2B hair. When compared to type 2A, your waves would be more defined.
Type 2C: this type of hair would have a more frizzy and coarse texture when compared to the rest of the hairs in the Type 2 family. You would also be able to find some ringlets in this type along with the most defined waves. 
Curly Hair 
In this hair type, the waves get transitioned to curls. The definition of curls can be found the least in Type 3A and the most in Type 3C
Type 3A: Here the curls would be bouncy and also in S-shape. Overbrushing this type of hair may cause frizziness.
Type 3B: In this type, you may notice the curls starting from the roots itself. The curls would be more defined and also start inclining to the springy side.
Type 3C: Here we would be able to find a clear transition from curls to springs. Apart from that, the volume of this type of hair would be greatest when compared to the above-mentioned categories. 
Also Check:- Is Calcium Good For Hair Growth? Solutions For Your Needs
Coily Hair 
Just like the name suggests, coil shapes characterise this type of hair. The loosest coils can be found in TypeA and the tightest in TypeB
Type 4A: Zigzag coils are the speciality of this type. It can be found from the roots to the ends.
Type 4B: Z-shaped coils make this type unique. It would be more difficult to take care of this type when compared to type 4A.
Type 4C: This type has the most coarse texture of all. The tightest texture makes them prone to damage and breakage.
Wrap Up
Now, you may have a clear idea of textured hair. Understanding these types of hair would also be beneficial to take care of each type with separate hair care routines and products that match the same. Apart from that you may also choose protective hairstyles that help to keep the health of your hair intact.