Each October, we give back by hosting a buy one give one campaign: for every bottle of WINK sold, we donate one to a cancer warrior, to help them get their groove back after chemotherapy. Specifically, we partner with the Breast Cancer Charities of America's "Feeling Beautiful Again" program, to get WINK directly into warrior's hands.
In our warrior stories series, we share the stories of these warriors. Today we are sharing the story of Christy Castro, Breast Cancer Warrior. Her story is another powerful example of how your Pink WINK donations are helping breast cancer patients.
---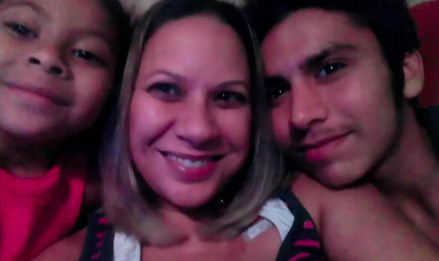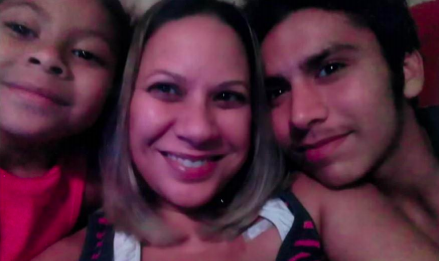 I was diagnosed with Stage 2 breast cancer on the 26th of September in 2016.
My final chemo was January 27, 2017.
I see a mental health counselor, I have given up taking care of most of the chores in my home and now get help from family and friends. I've reached out to friends and family I haven't talked to in a while. I think that reading and practicing self-care is important when you go through something like this. Through everything I have found support not only through my family but also through the Breast Friends and Chemo Angels.
I find myself at peace when I am at church.
While going through treatment I have found a new sense of hope and faith in people. When help and support is needed, people will generally come together.
This whole journey has been hard, anyone that has gone through this will agree. I can't pin point one thing that has been the hardest obstacle. What has been hard though is the financial hardship, the symptoms, the side effects and losing relationships.
When I think of advice to give those who are going through the same thing as me, I would say find yourself a network of supporters even if you've never met them. Find people who can help you in your home, and take some time for yourself every day. Drink lots of water. Try to have a positive attitude. Rest often. After receiving the Feeling Beautiful Again bag I was so happy. I used the items in the kit for comfort. I even shared the lip balm and nail polish with my five-year-old!
---
Thank you for sharing your stories and best tips, Christy! I can't imagine having a 5 year old and fighting cancer at the same time.
Christy, you are amazing. You are brave. You are supported. You are loved.
Thank you to all of you who continue to support our October campaign and keep up with our warrior stories. Please consider reading more about the Breast Cancer Charities of America, iGoPink and the Feeling Beautiful Again program, as well as Breast Friends and Chemo Angels, two new – to me – organizations that just look absolutely amazing and are obviously offering great help to warriors like Christy. (But seriously, I am going to become a Chemo Angel right NOW! You should, too!).
Give back in whatever way makes sense to you, but just make sure you find a way to consciously share your blessings.
As always, love and blessings ~ xoxo
Shop Pink Wink: