Let's face it; we have not always been supported by the world around us. But the truth is women are the unassuming princess warriors of the universe. From Cleopatra, Joan of Arc, Sacajawea, Marie Curie, Golda Meir, Billie Holiday and Eleanor Roosevelt; women have been rocking it for centuries. We manage families, companies and communities. While often underestimated; woman keep the cosmos moving forward. We can make an ever bigger difference if we support one another.
     This October it's important to remember those women who are warriors of a different kind – breast cancer warriors.
Here are some ways you can support a friend or family member.
Be a good listener and stay connected

Ask for a grocery list and/or offer to do errands

Set or offer to assist with play dates and or the children's transportation

Send cards, letters, care packages with special treats, music or other comforts

Offer to organize and/or participate in a meal delivery program

Help with chores – cleaning, pets, yard work, other…

Help them to cope with hair loss

Celebrate milestones as treatment evolves
    The Breast Cancer Charities of American states that after losing a breast to cancer or your hair during treatments, countless women have shared that the whole experience is equivalent to losing your femininity and sexuality all at once. Accepting a post-cancer body is often very difficult and can leave many patients with body image issues and low self-esteem.
   But simple acts of care and kindness can help. This is the focus of the Feeling Beautiful Again Program. The Feeling Beautiful Again program provides women going through breast cancer a beauty care package of hope. Donated beauty products are collected and distributed to hospital partners Nationwide.
    Since WINK is an organic, natural serum that stimulates eyebrow and eyelash growth it is perfectly situated to be part of the Feeling Beautiful Again Program. We are proud to have been a part of this program for 5 years. For each purchase of WINK we donate one to a cancer warrior.
We have been told that the women recovering from Chemo love WINK. Getting their lashes and brows back makes a huge difference.
So wether it's a warm heartfelt hug, cooking a meal for someone in need, volunteering in your community or helping a warrior you know – women really are the everyday princess warriors of the world.
When women support other women, incredible things happen.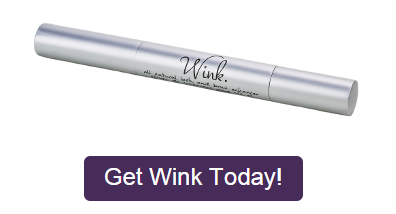 Gentle Reminder: If you like what you read and want to see more of this type of content, Subscribe! Scroll to the top of this page, and on the right hand side, enter your email. ?