The eyes have it: they show when we're happy, tired, being honest (or not) and even.. *sigh* getting older.
It's extremely important to protect our eyes and the area around our eyes from the effects of aging. We need to properly pamper our eyes, ladies!
Obviously, as the inventor of Wink, my #1 and #2 beauty tips for younger looking eyes are to properly condition and maintain your eyelashes and eyebrows – which account for over 70% of how your face (and therefore, outer beauty) is perceived.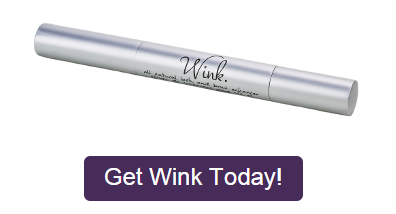 But my #3 tip? Anti-aging skin treatments. In this blog we'll explore a recipe for an anti-aging face water, which is really popular in Asia at the moment. I'm in love with self-care, especially on the road, so once I got the idea, I knew I had to do this.
The recipe is made using Orchid, Green tea, Jasmine and Citrus oil. Orchid is one of the most beautiful and long-living flowers in the animal kingdom. It has become very popular in the beauty community recently because of its anti-oxidant and anti-aging properties. The flowers contain calcium, copper, iron; magnesium and zinc. Orchids are known to help erase dark spots, and even skin tone.
Tea is often used in eye creams because of it's anti-inflammatory properties. Green tea is also full of anti-oxidant and anti-aging properties, including tannins. Beyond jasmine's relaxing effect, jasmine is also known to help balance the skin, increase elasticity and increase moisture. Citrus oil–here, derived from kumquats–is packed with anti-oxidant vitamin E and fatty acids, helping nourish your skin so it can repair itself more effectively.
This blog is based on another recipe I made using only what my hotel gave me at check-in. This is what I like to call "Beauty on-the-go!"
Anti-aging Orchid Water Recipe
– 1 stem of orchid flowers
– 1 green tea & jasmine tea bad
– 1 drinking glass
– 1 orange, 1 lemon or 3-5 kumquats
– 1 disposable nail file
Directions:
Peel the orchid flowers off the stem one by one. Peel the petals off of the flowers one by one and place them in the glass. Unwrap the tea bag and place it in the cup.
Pour boiling water over the leaves and tea bag. If you have a water boiler, this will be easy. Otherwise, place the glass under the Keurig or coffee maker, without putting coffee inside.
Let the mixture steep for 10 minutes.
While you're waiting on the tea and orchid flowers, begin to use the nail file to gently abrase the orange/lemon/kumquat skin. If you're using a larger citus fruit, like a lemon or an orange, just use the peel, not the entire fruit. This will make it easier to extract the oil.
When 10 minutes is up, gently extract the oil by squeezing the skin on either side (like you would a pimple). Let the oil drip into the water inside the glass.
If the fruit isn't producing enough oil, you may also place the abrased whole fruit (or rinds, if using a lemon/orange) into the water. The hot water will help draw out the oil.
You can see if this was effective by looking at the reflection on the top of the water. If oil was pulled out of the skin, the water will have a thin filter with a swirled look on the surface.
Let the mixture cool for at least 1 hour or until tepid.
Remove the fruits from the cup. Gently strain the liquid into another cup. Dispose of the tea and petals. Store the water in a cool place (or your hotel mini fridge, if you're me!).
Directions: You can leave this water in the glass or move it to an empty spray bottle, if you have one handy. Spritz on your face (even with makeup on!) anytime you want to feel refreshed. Otherwise, apply with bare hands to clean skin. Let sit and absorb into the skin. Refrigerate when not using. Dispose after 4-7 days.
My take on it: This is a really great recipe. The smell is great, it's edible (ehrm..drink-able), and has just enough of a touch of natural oil to let your face feel super-moisturized. Applying with your fingers is a huge pain; a spray bottle would make this awesome. Alas, I made this on the road with free hotel amenities only. If you're making it at home–buy a cheap spray bottle (or recycle an old one). This recipe is awesome!
XOXO