Curling your eyelashes is a forever trend in the glam world. Many makeup artists believe that it's non-negotiable. Curly eyelashes can make your eyes look larger and take only a few seconds. However, it is believed that an eyelash curler can damage or pull out your lashes. So, be ready to learn about new ways to get curly eyelashes.
Top Ways To Curl Your Eyelashes Without A Curler
Whether you want a quick fix when you don't have a curler on hand or a more natural technique to bring attention to your lashes, this tutorial will show you the best ways to curl your eyelashes without a curler. Learn the tried-and-true methods for making your eyes look big and bright, and prepare to be the center of attention.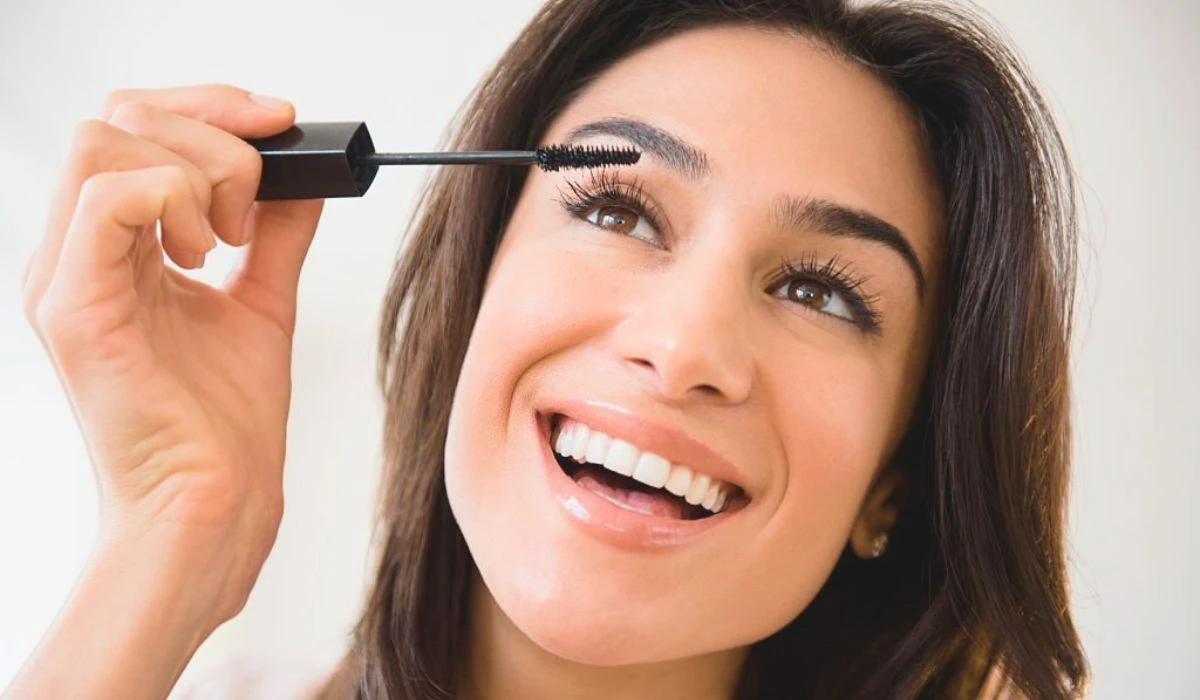 ? Curl Your Eyelashes Using A Spoon
Grab a regular teaspoon-sized spoon. Don't use a large spoon, as it won't fit nicely over your eye. Make sure that the spoon curve should match the curve of your eyelid. Now run the spoon under hot water.
This will help to create a better curl by transferring heat to your eyelashes. Once the spoon is warmed up, dry it. Now hold the spoon and rest it gently against your lid. The bottom of the spoon should be against your eyelid, and the bowl side should face out.
Now align the spoon edge with your upper lash line. Use your finger and press your lashes against the curve of the spoon. Hold it for thirty seconds. Do the same process for the other eyelashes. After this, apply clear or black mascara to keep the curl in place for the rest of the day.
? Use A Cotton Swab And Mascara
Apply mascara on your eyelashes, and don't let it dry. It has to be wet for the curl to hold. Now use the cotton bud to push your lashes upward. Keep this position for thirty seconds. By the time this, your mascara will dry, and it will help your lashes to maintain a curled shape.
Set your dryer on warm mode and blow it over your eyelashes. Distance your face from the blow dryer by at least six inches. This will help the curl stay in place longer. Repeat this step with the lower lashes and your other eye.
? Use Your Fingers
Warm them, wet them under warm water, or rub them together. Now wet your upper lashes with little water, take your pointer finger, and push your lashes against the top of your eye.
Hold this position for at least thirty seconds. Repeat the same process with your lower lashes and your other eye. Now apply two coats of mascara and use a wand to lift your lashes.
? Hold The Curl Using Aloe Vera Gel
Put some Aloe vera gel on your middle finger and rub your thumb finger together to distribute the gel and warm it up. Apply the gel to your upper eyelashes by holding your thumb under it and slowly applying it.
Make sure that the gel is thoroughly applied. Place your finger horizontally under your eyelashes and push it upwards. Hold this position for at least thirty seconds. Repeat this step with the lower lashes and on your other eye.
? Use A Toothbrush
Like we used cotton swabs, you can also use a toothbrush to get curly eyelashes. Apply your mascara and lift your upper eyelashes upwards. Hold this position for 30 seconds. Hold the tips of the lashes upward while your mascara dries.
? Use Castor Oil
Apply the castor oil on your lashes with a clean eyebrow Spoolie from base to tip. Make it fully coated and hold the tip of the lashes up with the eyebrow Spoolie while the oil absorbs into the base. Castor oil has fatty acids that moisturize the lash hairs, keep eyelashes hydrated, and stay full and lifted. 
Takeaway
Your eyelashes are fragile and delicate, so don't apply too many DIY tricks. The hacks mentioned above can help you curl your eyelashes without a curler. Do try these amazing hacks, and make sure to do it step-by-step.
Also Check: Tips For Eyelash Growth At Home: Natural Remedies That Works