Mascara: every girl has it; not every girl knows how to use it.
It can be your best friend or your worst enemy. Some days you look like a supermodel, other days more like a raccoon.
To get your lashes look good, you need to use the right tools and follow the right methods.
Follow our best tips for mascara application to get those long, full supermodel lashes every day.
First, Pick the Best Mascara.. Or Not.
There are literally thousands of options. How do you decide?
Well, it's actually pretty simple. The mascara formulation is not as important as the mascara brush.
Yes, some formulations are better than others–a dollar store formulation cannot compete with a department store one. However, the brush is where you get the real bang for the buck.
We suggest Benefit's THEY'RE REAL!
If the full size is too pricey, you can opt for the travel size. Don't forget: if you're doing this right, you're only buying the bottle once, to get the awesome brush. You can plug the brush into basically any mascara bottle to achieve the desired look.
I like putting my THEY'RE REAL brush into the Make Up For Ever Smoky Extravagant Mascara, because I personally like the formulation better. It's drier and can build layers better. The THEY'RE REAL formulation is too wet when you first open it, so it can make lashes unintentionally stick together and it makes my eyes itch (no thanks).
But don't start applying just yet..
For Long, Strong Lashes – Condition Daily
If you want those lashes to work for you, you need to condition them on the daily. A lash enhancer like WINK provides lashes with the nourishment they need, for stronger, healthier lashes that leave you with a longer and fuller look.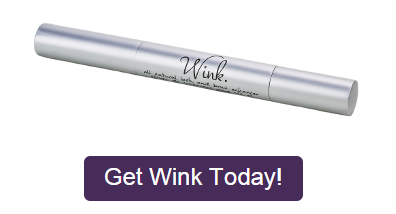 For Length Today – Curl First
For a lengthy, wide-eyed look, make sure to curl your lashes first.. and curl them correctly. Read our blog about lash curling here to get all the details:
For Volume Today – Prime First
Use a lash primer, like Lancome's Cil Booster XL or a dust lashes lightly with a transparent powder to give them more volume and protect them from the mascara, which can be both drying and damaging to bare lashes.
Apply the primer according to the mascara tips below, but just apply 1 coat and ONLY to the top lashes.
If using a primer, coat ONCE and let lashes dry for 1 minute before starting to apply mascara.
Ready to Coat? Start from the Bottom
You have the right tool, now it's time to teach the method.
Using the side of the brush, start at the very base of your lashes and wiggle the brush gently into your lash line. Then, stroke upwards, toward the tips of your lashes.
Stroke 10-30 Times Per Eye
Now that you've started, move along the lash line, stroking 10-30 times from base to tip per eye. This may seem like a lot, but 1 or 2 coats really isn't going to give you full the look you want. 1 or 2 coats might not even coat the primer!
Use the Brush-End to Thicken
Using the spiky ball on the end, wiggle-insert it into the base of the lashes toward the outer corner of your eye. Wiggle it in and stroke upwards, in short strokes (these strokes do not need to extend to the lash tip). This will give you a fuller look, by adding volume to the base of lashes.
Use the Brush-End to Separate Stubborn Lashes
You may have noticed by this point that some lashes are wanting to stick (or "clump") together. You really don't want that.
Wipe off any excess mascara from the spiky-ball on the end of the brush. Then, gently wiggle it into your lash line and separate the lashes, then stroke upwards.
If this isn't working or is clumping further, use a dry brush to do the task.
Lightly Coat Bottom Lashes (optional) 
You may want to coat your bottom lashes, but it's up to you.
Make sure the brush doesn't have much mascara on it, then starting from the base of the bottom lashes, very lightly touch the brush to the lashes. Stroke down to the tip. Only stroke 1-3 times per eye.