I think we can all agree that we love the weekend.
And when you feel good, you look good.  So instead of going with the daily makeup routine, this weekend it's time to mix things up and embrace the #nomakeup trend, with an effortlessly flawless look. You just need 5 products and 5 minutes to make this happen, so you can spend the time you saved outside, enjoying the autumn weather.
5 Steps to Flawless Weekend #NoMakeup Makeup
Looking effortlessly flawless can really be virtually effortless. Here's the 5 simple steps in order:
Step 1: Give Your Hair a Detox
The first step to any look starts with your hair. I typically don't have time for a big to-do with my hair, but a little dry shampoo never hurt anyone.
Whether you wake up with yesterday's hair in tact, bed head, or step fresh out of the shower: dry shampoo is always a good idea. It gives your hair volume and texture. It can soak up grease or simply provided a more texturized base for styling. It's really the perfect primer for any look–even a messy bun (believe me, I know).
Holding the can about 12 inches from your head, give your hair short spritzes of DETOX Dry Shampoo by DryBar (available here; travel size for $13). Use a brush to work it through your hair.
Step 2: Even Out Your Skin Tone
We've mentioned it a few times before, but even skin tone is one of the 5 most basic elements of perceived attraction. I don't like to spend a lot of time perfecting my foundation, but I do want it to be even. A light foundation or mineral powder if likely to fall off and needs a concealer partner; a full coverage foundation can take a while to apply, rubs off onto clothes easily, and is generally messy. I reserve it for special events.
I chose Dior's Diorskin Forever Flawless Perfection Compact (available here – $54), because of the medium coverage and easy to use sponge applicator. I never liked a sponge applicator – OR compact foundation – until I met this beautiful foundation. It helps effortlessly glide on the powder, which really does offer great medium coverage, allowing you to ditch the concealer on a lazy day, and never worry about your foundation wearing off.
Step 3: Do Your Brows like a Boy
On a lazy day, low-maintenance brows are a must. The best product that I've come across for low-maintenance, high-impact brows is the Glossier Boy Brow (available here for $16).
Boy Brow was the product with a 10,000 person waitlist. I didn't believe it, and totally ignored the product until about a week ago. I realized that I couldnt let my personal feelings get in the way of testing out a brow product that thousands of people were buying, loving and raving about.
Lo and behold – it's awesome. Boy Brow is a tinted brow gel/liquid pommade with a very small, short spoolie, making it the perfect size to run through your brows. The product sticks to your brows, helping you build color and volume at the same time. I literally didn't – and wouldn't – believe it until I tried it.
Boy Brow is the epitome of effortlessly cool, #nomakeup brows. Do yourself a favor and grab one. You'll thank me later – if for nothing more than all the time you save each morning. Again, you can get it exclusively here, at Glossier.
Step 4: Curl Those Lashes
Y'all know I put out a blog about lash curling alone (read here), so you know that I cannnot stop stressing how important it is to curl your lashes before putting on mascara. Some days I even walk out of the house with curled lashes and no mascara, because of how big of a difference it makes.
Using a lash curler, making small pulsing squeezes straight upward. Rotate the curler 15 degrees outward, toward the outer corners of your eyes, and repeat.
Step 5: Are Those Lashes Real?
Finally, on this lazy weekend day, you need a high-powered mascara that don't need no primer. I chose Benefit's They're Real! (available here for $24) because let's be honest – this is the best mascara in the GAME and believe me, I have tried dozens (and they are NOT fun to test).
They're Real! is both a lenghtening and volumizing mascara, with a silicone spiked brush that makes it easy to give shorter and sparser lashes a boost, without running the risk of clumping. The ball end allows you to nestle in between the base lash line, creating a full look from the lash base. For a full guide on how to use this mascara, you can follow this link.
Takeaways: 5 Steps to Flawless Weekend #NoMakeup Makeup
That's it! 5 simple steps and you're ready to walk out the door. The best part? All of these items fit into my daily makeup routine, so whether it's abbreviated (like today) or extensive, these products can become a part of any routine.
The important things we focused on were: good hair, even skin, long lashes, and bold brows. Makeup helps, but it only enhances what you already have; you need a good base to start with.
For flawless, glowing, even skin, add our SHINE brightening face oil (available here) to your nightly routine.
For naturally bolder brows and more lush lashes, consider adding our WINK lash and brow oil (available here) to your nightly routine.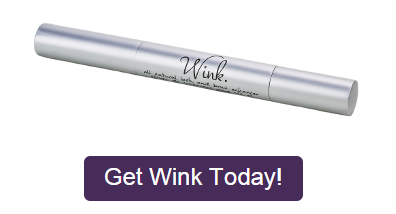 What are your 5 products for flawless #nomakeup makeup?