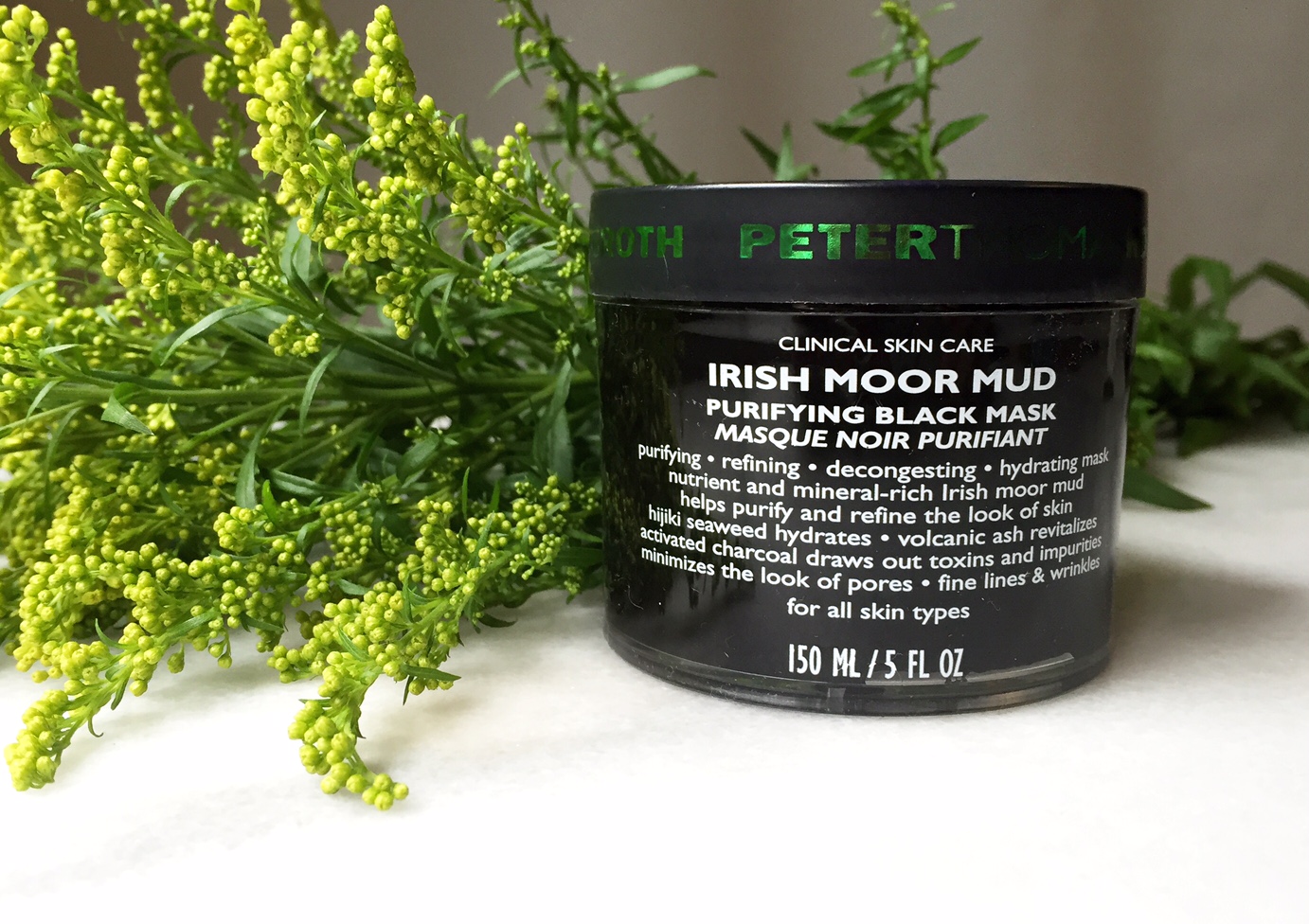 Today I'm reviewing another celebrity favorite treatment: Moor Mud.
Moor mud isn't just one extract: it's a thousand extracts in one.
Moor mud is composed of decomposed herbs, flowers and grasses in special (moor-like) conditions over the course of thousands of years. Over 1,300 natural, organic plant enzymes, bio-minerals, trace elements, amino acids, fatty acids and vitamins have been identified within the mud, making it a rich and compelling ingredient for skincare.
Moor mud is high in humic substances. Humic substances are natural products that develop during decomposition of organic matter in humus. Humic substances are the most stable fraction of organic substances in soils. A substantial part of humic acids is in carboxylic acid functional groups that bind multivalent positively charged ions. (source)
From a 2009 paper by Uwe Wollina (source), here's what humic substances have been shown to do:
Moor mud's humic substances have been shown to have antimicrobial, antibacterial and even HIV-inhibiting powers in vitro (source). Moor mud is a natural anti-inflammatory and mild astringent, which is why moor mud has been used for centuries – documented as far back as Roman times – as a whole body treatment for body aches and pains, and treatment of arthritis. In recent research, moor mud (peat) has also been used as an anti-inflammatory and anti-itch agent in patients with dermatitis and psoriasis (source).
Humic compounds from moor mud are very conducive to inclusion in gels, masks and washes, making it the perfect ingredient for cosmeceutical use. And–given all the demonstrated properties of humic substances–it seems to make sense for their use in soothing, anti-inflammatory baths, creams, and masks.
Moor Mud In Action: Review of Peter Thomas Roth's Irish Moor Mud Mask
A part of the Peter Thomas Roth mask vault, this pitch-black mask had me wondering, "Black Moor Mud? Ugh, I wonder what THAT smells like." Thankfully, moor mud has no smell, even given it's thousand-years-in-the-making history, so I was safe on that front.
Per usual, I was quick to do a claim check and ingredient check before starting.
The claims read as follows:
Irish Moor Mud Mask by Peter Thomas Roth is a purifying, decongesting and hydrating mask with odorless Irish Moor Mud that draws out dirt, oil and impurities as it infuses skin with moisture and vitamins. With the highest level of organic content in the world, 9,000 year-old black Moor Mud is harvested by hand from the Irish countryside. Rich in nutrients, essential minerals and potent anti-oxidants, it helps protect against skin damage. Black Hijiki Seaweed provides vital nutrition and hydration as volcanic ash helps revitalize and detoxify skin. Activated charcoal has a magnetic effect that draws impurities and toxins from congested pores. Helps minimize the look of pores, fine lines and wrinkles, leaving skin looking pure, fresh, hydrated and radiant.
I don't remember seeing anything about moor mud being a pore-reducer or skin cleanser, but activated charcoal and volcanic ash do boast those properties.  I'm not sure what the seaweed would provide except iodine. Don't even get me started on "detoxifying."
Let's see if the ingredients are in high enough concentrations to potentially make a difference:
Water/Aqua/Eau, Glycerin, Peat, Charcoal Powder, Polyacrylamide, Lava Powder, Sargassum Fusiforme Extract, Kaolin, Bentonite, Lactic Acid, C13-14 Isoparaffin, Isohexadecane, Sodium Acrylate/Sodium Acryloyldimethyl Taurate Copolymer, Dimethicone, Xanthan Gum, Disodium EDTA, Polysorbate 80, Laureth-7, Sorbitan Oleate, Sodium Benzoate, Potassium Sorbate, Phenoxyethanol, Mica (CI 77019).
Actually, I'm pretty happy to see peat–another name for moor mud–listed at #3 on the ingredient list and followed by charcoal powder. That means that we're looking at a high concentration of moor mud in this mask, potentially up to 33%, but more realistically around 10-15%.
The Kaolin and Bentonite are also good additions, and the lactic acid should make for a gentle exfoliant. The "lava powder" or volcanic ash raises eyebrows in a good way, as this mask could contain some cystic acne-drying sulfur (more on sulfur to fight acne here).
My expectations are that the mask will:
reduce inflammation
give a light exfoliation
help balance or reduce oil
potentially help reduce acne
Let's see how it performs!
The mask was odorless after all and to my surprise, had a very geleé-like consistency. It was surprisingly bouncy and spread on very evenly, unlike a Alaskan Glacial Mud mask (which is what I was expecting!).
The mask didn't fully dry nor show any "oil" pulling through, like a volcanic ash or glacial mud mask might; it stayed near it's geleé consistency.
Washing off the mask is tougher than expected and wow it does NOT want to come out of washcloths (black masks are the WORST to wash off!), but afterwards my skin felt..
smooth.
refreshed.
calm.
rejuvenated.
My washcloth had taken a beating, but my skin looked fantastic.
I recently ran out of Nerd Skincare's Acne Lotion (the 3% sulfur-based serum I reviewed here), so I was very happy to find that–for the most part–the moor mud mask did a great job of keeping my acne at bay while I waited on the delivery.
This moor mud mask even found it's way into my travel bag (!) when I scooped some into a 50ml TSA-approved jar. Now that's true love.
Takeaways: Peter Thomas Roth Irish Moor Mud Mask Review + Moor Mud in Skincare
Of all the masks that I've used in the Peter Thomas Roth mask vault, this was my favorite by far. That was a surprise to me. The stem cells and 24k gold initially called my name, but in the end, the moor mud was by far the winner.
Moor mud is an ancient cure-all, and on top of anecdotal review and peer-reviewed research backing up those claims, it also worked really well for me from the first application.
Yes, the rules still apply: masks in jars are great for keeping anti-oxidants active and free of bacteria from your fingers and maybe the "9,000 year old ancient Irish medicine"-esque claims are a little over the top, but in terms of masks? This outperforms the majority that I've tried in the US and abroad.
Ready to try the Moor Mud mask for yourself? Cop the travel size as a part of the mini-mask collection (here!), or go all in with the full-sized mask (available here).
Gentle Reminders: If you liked what you read, scroll to the top of the page, enter your email in the right hand column and click subscribe. This blog contains affiliate links. Clicking on or shopping through them helps keep this blog running.
Get Your Moor Mud Fix: