Coloring your hair is a fun way to change up your look without a big commitment. While visiting the salon for coloring services can get expensive, you can safely achieve beautiful hair color results at home.
Coloring your hair on your own takes some preparation and care to get your desired shade without damage. This article will outline the step-by-step process, potential benefits, precautions, and what to avoid when coloring your hair at home.
Step-By-Step Process Of Hair Coloring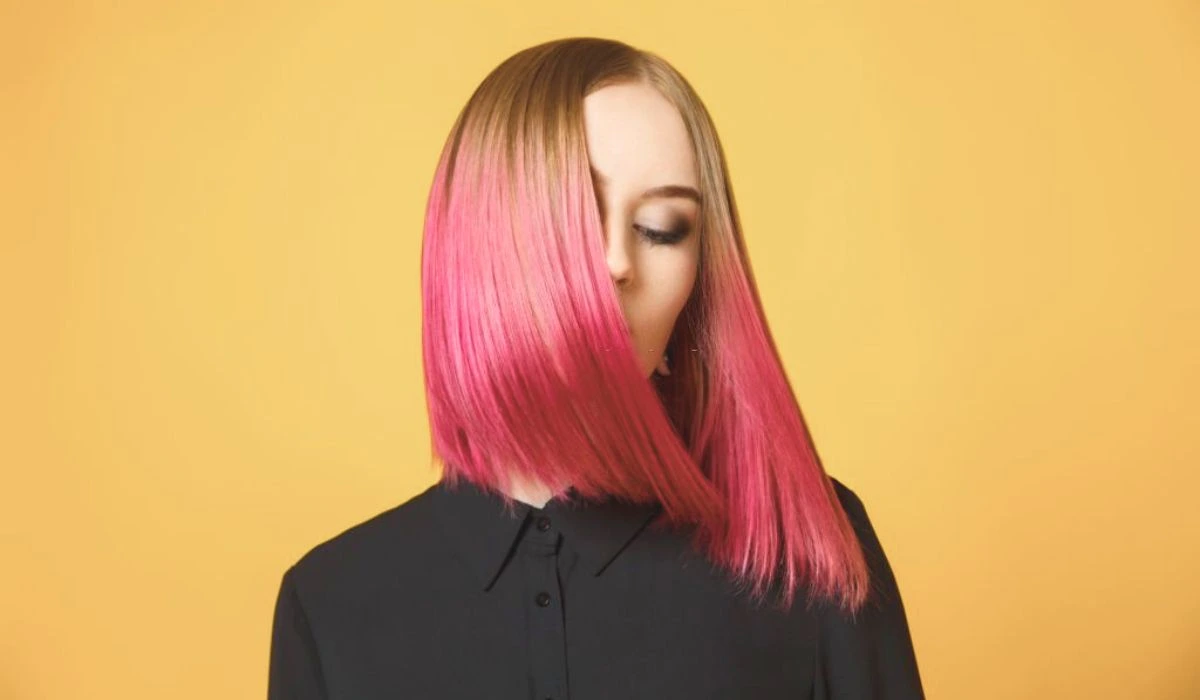 Follow these steps to properly color your hair at home:
Supplies Needed – You'll need coloring supplies like dye, developer, applicator bottle, petroleum jelly, gloves, etc. Check your selected brand for specific requirements.
Prep Your Hair – Shampoo and towel dry your hair before coloring. Detangle strands and remove any accessories. Use petroleum jelly on the skin near your hairline to avoid stains.
Mix the Dye – Combine the color formula with the developer according to package directions. Mix gently instead of shaking vigorously to avoid bubbles.
Section Your Hair – Use clips to section your hair into four parts – two on top, and two on bottom. This ensures thorough, even coverage.
Apply the Dye – Use the applicator bottle to distribute the dye mix evenly from roots to ends. Start at the back sections first. Massage dye into strands.
Process the Dye – Once the dye is applied, set a timer according to the directions. Most kits require 30-45 minutes of processing time.
Rinse Out the Dye – When the time is complete, thoroughly rinse the dye under warm water until the water runs clear. Use a sulfate-free shampoo.
Style and Dry – Apply a hydrating conditioner and let your hair air dry. Style as usual. Your new vibrant hair color is ready to show off!
Causes Of Bad Home Dye Jobs
If your home hair color doesn't turn out right, common reasons may include:
– Choosing the wrong shade for your base color. Warm shades like red won't show on cool blond hair.
– Skipping the strand test which shows how dye reacts with your hair.
– Applying dye unevenly due to missing sections or poor mixing.
– Not leaving the dye on long enough or rinsing too soon.
– Overlapping previously dyed hair that hasn't fully faded.
– Using a low-quality dye brand with poor color payoff.
Must Read: How To Use Onion Juice For Hair Growth? Natural Hair Care Revolution
Benefits Of Home Hair Coloring
The main benefits of DIY hair coloring include:
Cost savings – Home kits average $10-$20 versus $50-$100+ salon pricing.
Convenience – You can color whenever you want without booking appointments.
Creative control – You pick the exact shade and technique versus relying on a stylist.
Less commitment – The home color fades faster if you don't like the results.
Learning opportunity – Experimenting with home kits builds your coloring confidence.
Precautions
Take these safety precautions when coloring hair at home:
– Do an allergy strand test 48 hours before full application.
– Carefully follow the instructions for timing and technique.
– Use petroleum jelly as a barrier on the skin near the hairlines and ears.
– Wear the included gloves to protect your hands from stains.
– Work in a well-ventilated space since fumes can be strong.
– Avoid getting dye on household surfaces, clothing, or countertops.
Conclusion
Coloring your hair at home can be a great way to spice up your look on your own terms. With the right preparation and precautions, you can achieve striking professional-quality results! Just be sure to select a reputable brand, carefully follow instructions, and test hair dye ahead of time to avoid a coloring mishap. Your vibrant new hair hue will turn heads.
Also Check: What Are The Benefits Of Egg For Your Hair? Transform Your Tresses!